Oh wow, do I love my Ziip. I am a Ziip MANIAC. For those that don't know, a Ziip is a handheld microcurrent device. For those that do know… isn't it just amazing?! When you age, your skin starts to break down due to a lack of collagen and elastin production. The Ziip targets the skin with specific electrical waveforms, which helps skin cells heal, retain moisture, and build collagen and elastin. If you use the Ziip frequently (ie. a few times a week), you will consistently create more collagen and elastin, heal tissue, stimulate lymphatic drainage, increase blood circulation, and diminish bacteria in the skin. Like I said– The Ziip is AMAZING.
The Ziip comes pre-packaged with the conductive gel, and the device itself already has several programs downloaded onto it. You simply need to download the Ziip app to your phone, and you will immediately have access to nine electrical treatments (all of which are a combination of microcurrent and nanocurrent) that focus on specific concerns (for example, acne or lymphatic drainage). The videos– starring the Ziip founder and electrical esthetician Melanie Simon –are very instructional and easy to follow. You immediately feel like a pro, which I am obsessed with.
This adorable little handheld device infuses your skin with the tiniest of electrical currents and pulses, which actually work to create a visible lift. That being said, this is not an overnight fix– it is an investment, and you really have to use this device regularly to see the sculpting and lifting. Of course, it is incredibly satisfying when you reach that point (and now I don't have to venture into the daunting world of contouring). Another unexpected benefit of using the Ziip is that when I have a cold or am suffering from sinus pressure, it really helps drain the excess fluid. It is also a godsend in the morning if I wake up comically puffy from an evening filled with too much sodium.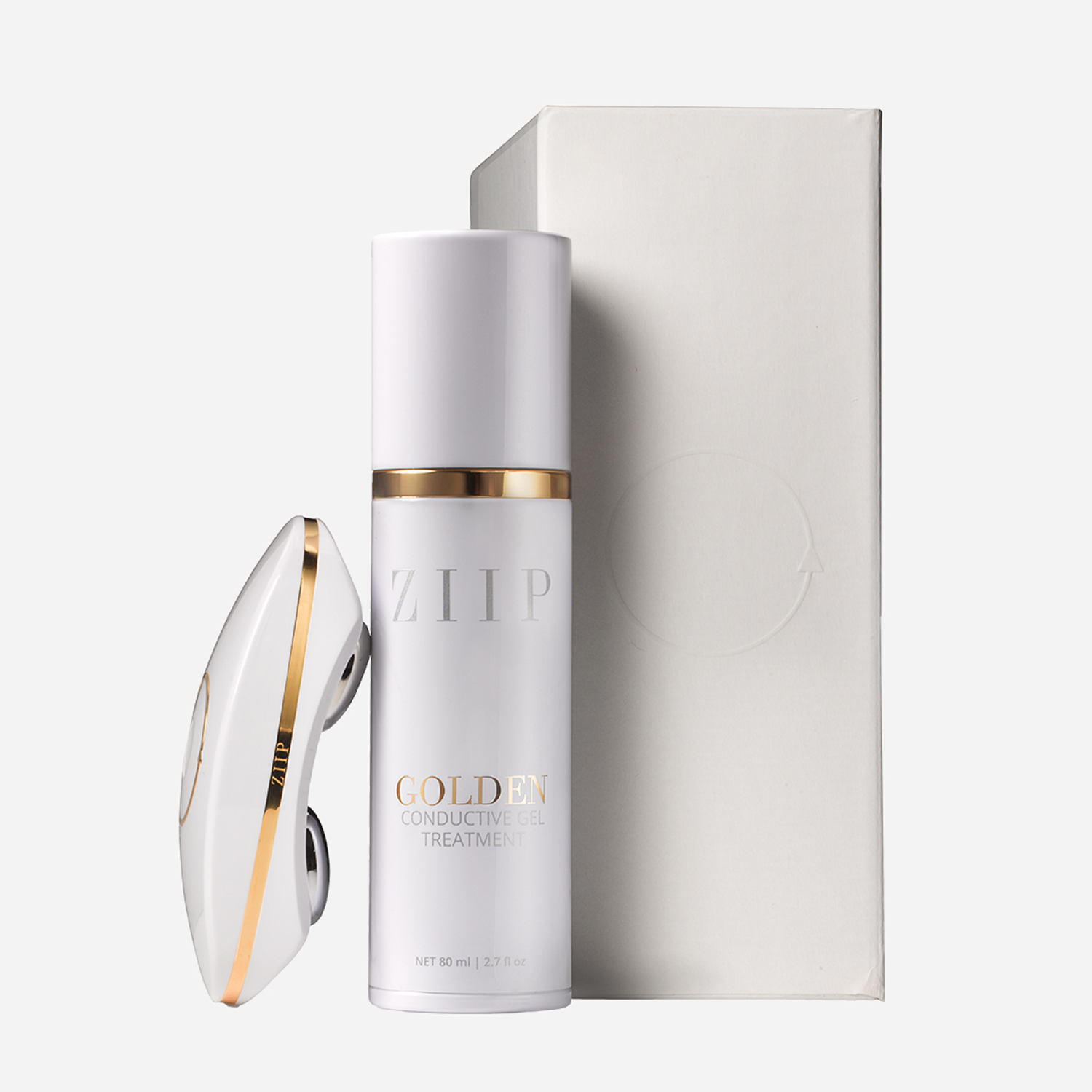 ZIIP
ZIIP GX
$495.00
1 device, 1 app, 9 treatments. This electrical facial tool uses nano and microcurrents to promote change on a cellular level, and encourage collagen and elastin production. Effortless custom treatments leave skin healthy, lifted, and glowing. The gold conductive gel, which acts as a conduit for electric currents, is also packed with active ingredients to benefit skin.