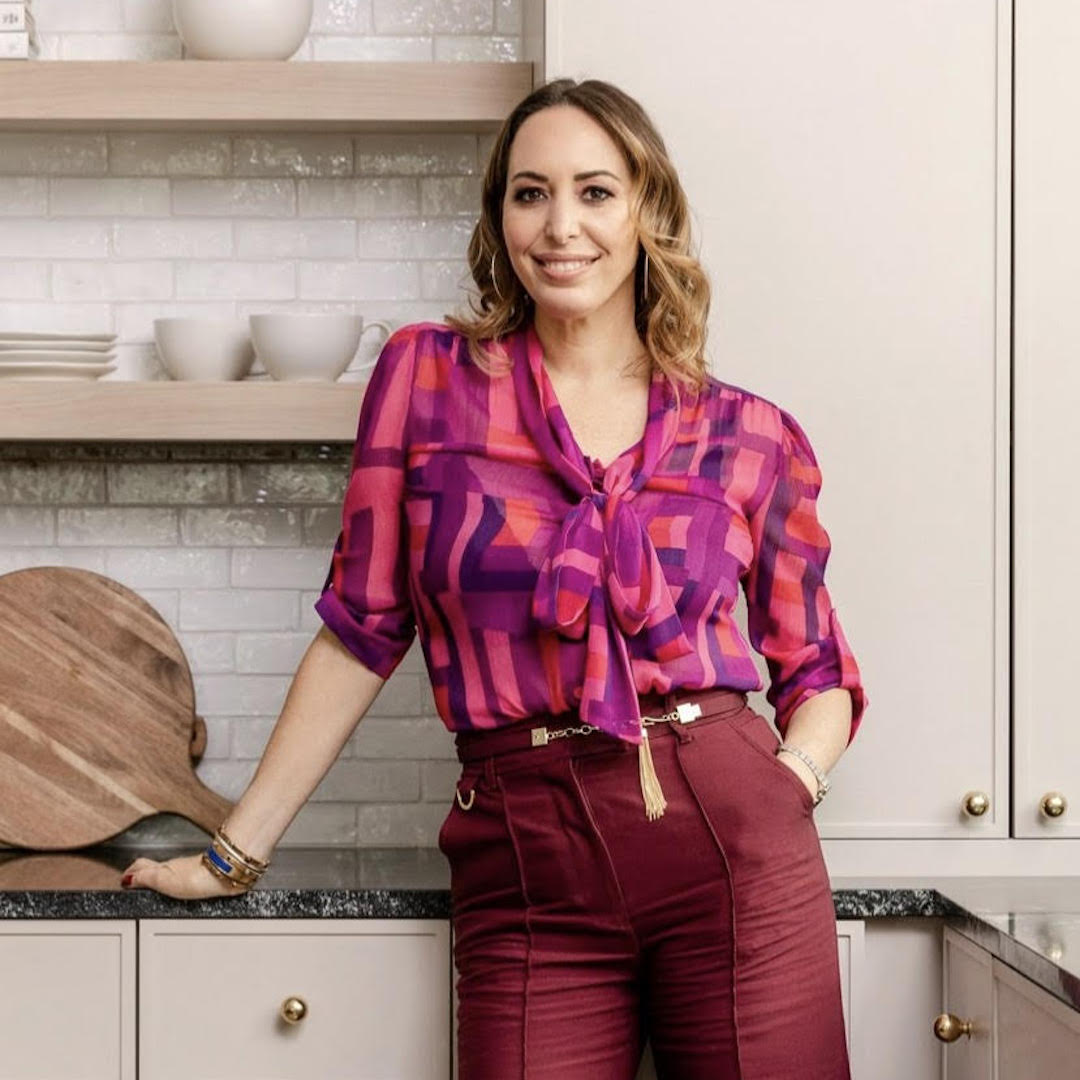 Upgrade Your Bedroom with Interior Designer Zoë Feldman
We spend nearly a third of our lives sleeping…which means we spend even more time in our bedrooms. So why not show this room the love it deserves? We chatted with D.C. based interior designer Zoë Feldman about the importance of creating a serene space for more restful ZZZs. From soft furnishings, to soothing color palettes, her bedroom upgrades will have you sleeping soundly in no time!
At The Sleep Code, we believe in viewing sleep holistically, and environment is a key component of that. What effect do you think the design of a space– or lack thereof– has on our mood, stress level, and ability to sleep soundly?
Design and atmosphere have an enormous effect on our sleep! Most importantly, you should aim to keep your space tidy to remove any chaos, and stick to a calming, monochromatic color palette so you feel ensconced in one color. You want to feel less stimulated by your space and more relaxed.
What colors do you feel create the most calming environment in a room? Do you have a go-to palette for a bedroom?
This is subjective, but I love incorporating blues and grays, as they work incredibly well in the bedroom and feel very calming.
What are your favorite design elements to incorporate into a bedroom? Why?
The more soft textures you can pull in the better. Upholstered beds, a great mattress, incredible linens – everything should feel soft, cozy and help you to relax. Having a bench at the foot of the bed can serve as a great bookend and offers cushioning on both sides. And you can't forget the greatest essential for a good night's sleep: black out window treatments!
Any tips on how we can elevate our bedrooms without spending a lot of money? Perhaps using items that we have around the house?
One place I urge my clients to invest in, is their actual bed frame and bed linens. Because you spend so much time in bed, it's important to have a great foundation in order to get the most restful night's sleep possible. I would suggest looking for vintage or antique pieces such as old benches and chairs and re-doing them to bring character to the space.
At your firm, you've made a big commitment to sustainability and environmental protection. Aside from supporting a plethora of organizations that work to protect the planet, how do you carry this pledge into your work? Does it inform the design decisions you make?
We try, as best as we can, to be a part of the circular economy. Around 75% of the pieces we incorporate into our designs are vintage product that we have sourced and repurposed. This keeps pieces with so much life left in them from ending up in a landfill. We also plant trees at the completion of every project and have recently expanded that into our new collaboration with District Loom. We also try not to use fast-home-fashion and instead use local artisans and small batch companies that are transparent in their values and have sustainable practices.
What are your favorite trends in interior design at the moment? Which do you hope are short-lived?
My favorites are always evolving, but right now I'm into warmer tones that feel cozy and comfortable and using color to warm a space instead of using it in a punchy way. I have also been gravitating towards classic wallpapers. I think everything done well has a place in design, but I would like the trend of fast-home-fashion to be replaced with investment pieces and buying less, but getting more value.
Rapid Fire Round:
Do you have a bedtime ritual?
I have my phone set on a sleep/wake schedule, so once I see it telling me it's time for bed I have my cue. I like to take a relaxing steam shower with essential oils, usually lavender, before bed. Every other night I use a face mask before my skincare routine. And it is the only time of day I actually read– I try not to watch tv at night.
What do you wear to bed?
I like loose fitting cotton pjs or a silk camisole with a boy short.
What is on your bedside table?
A book, a glass of water, a catch-all dish for my jewelry, and a notebook and pen because I'll often jot down ideas in the middle of the night.
Are you a night owl or an early bird?
Early bird!
Which scent makes you think of bedtime?
Lavender.
Are you reading or watching anything good at the moment?
I'm enjoying my current read – The Last Garden in England by Julia Kelly.
What are some nighttime items you cannot live without?
Moisturizer and a good book.
What is your guilty pleasure?
Indulging in a few Trader Joe's Jo Jos' dark chocolate cookies at night.
Do you have any new year's resolutions?
Use 20 minutes of each morning for mindfulness.
What health & wellness trends are you interested in trying in 2022?
Continue to get better at pilates, try more Peloton and eat more whole foods and grains and less prepackaged meals. Even the healthy stuff- looking at you Amy's.
How do you engage in self-care?
I try to bookend my day with something for me. In the morning it's by waking up early and having some time to myself before the kids get up, and at night it's by ending the evening with a nice ritual.
What is your favorite way to de-stress?
Taking a bath!
What is your favorite workout at the moment?
Pilates on a reformer.
What do you consider the single most important thing for a good night's sleep?
Not having my phone at my bedside.
What was your favourite childhood bedtime story?
Bread and Jam for Frances by Russell Hoban
What is your skincare routine like? Do you have any holy grail products?
Rhonda Allison everything!!! She makes amazing products.
How would you choose to spend one hour of free time?
Doing a pilates class, because I always feel so good afterwards and it's just for me.
If you could choose a song to wake up to every morning, what would it be?
"These Arms of Mine" by Otis Redding – a nice slow start.
Zoë's Picks