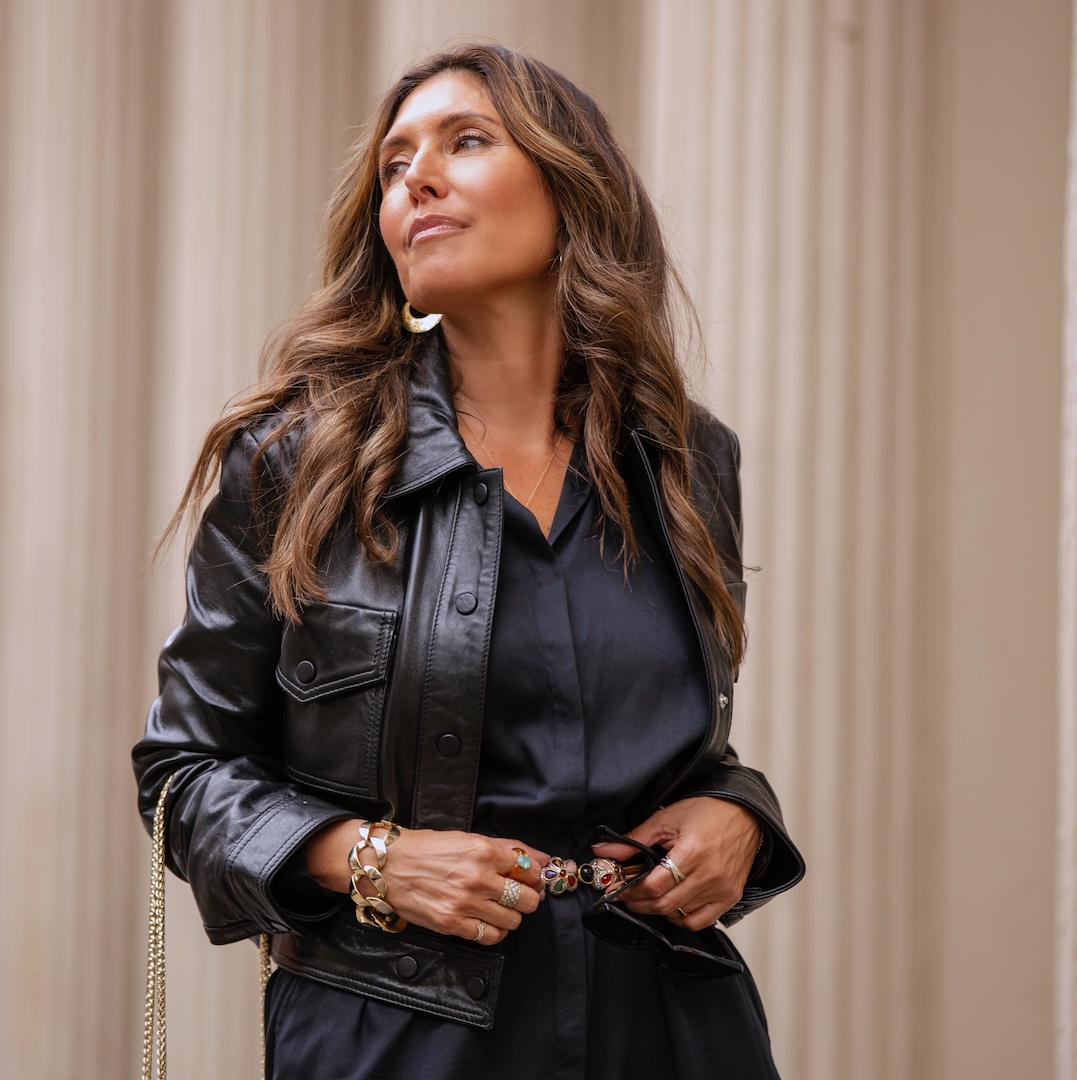 Unwind with The Glow Girl: Melissa Meyers
Meet Melissa Meyers, the beauty and fashion savant behind lifestyle blog, The Glow Girl. We chatted with this California dweller about her bedtime routine, self-care, and the importance of a digital detox. Plus, she shares her routine for ageless skin!
Do you have a bedtime ritual?
Yes! I double cleanse my skin and always use a good face oil to lock in moisture. I like to split up taking my supplements so I take magnesium, biotin and fish oil at night. Plus, I take a bath 3 times a week with CBD bath salts for an extra relaxation boost. I also use a foam roller every night to roll out the kinks in my muscles before getting into bed. Then it's time to watch one my go-to shows or something on Netflix.
What do you wear to bed?
I wear full pajamas or something very cozy!
What is on your bedside table?
Crystals (I love selenite for energy and rose quartz for self-love), my gratitude journal, a book, reading glasses and water.
Are you a night owl or an early bird?
I'm a little of both. I like to get to into bed by 9:30 but don't go to sleep until 11:30. I have always been an early bird and like to get up around 6:30.
Which scent makes you think of bedtime?
I love lavender!
Are you reading or watching anything good at the moment?
Yes! I'm watching Yellowstone and am almost up to date– it's so good! I am reading The Magic, which is full of inspirational tips and takeaways.
What are some nighttime items you cannot live without?
Lip balm, dental floss, a hair clip– I like to wear my hair clipped in a bun at night– and comfy pjs.
What is your guilty pleasure?
Dark chocolate and pizza!
What are your favorite fashion trends at the moment?
Faux leather, oversized blazers and coats, classic bags, knee-high boots and chunky jewelry.
Which trends do you hope are short lived?
The SUPER-chunky loafer and sneaker. I like the trendy look of a thick sole, but when shoes start to look clownish, I say pass!
What health & wellness trends are you interested in trying in 2022?
I'm a fan of taking supplements–Thorne is my brand of choice– and love my OM Mushroom superfood powdered drinks. Embracing overall mental health and wellness daily, like keeping a gratitude journal, meditation, eating more fresh vegetables in every meal and practicing holistic living/preventative medicine is super important to me. My general practitioner is an Integrative Dr. and has been life-changing!
How do you engage in self-care?
Regular baths with bath salts, dry brushing, exfoliating from head to toe, slathering CBD oil all over body, foam rolling, weekly hair masking and listening to music while getting ready.
What is your favorite way to de-stress?
Exercise! I love going on hikes, taking online fitness classes, practicing yoga, playing tennis and horseback riding. Plus, connecting with nature is always great (I like to sit by my pool and birdwatch). Also, no social media on Sundays—everyone can use a break from being plugged in, especially if you are an influencer!
What is your favorite workout at the moment?
The Class by TT (online) and yoga.
What do you consider the single most important thing for a good night's sleep?
Unwinding for at least an hour before going to bed and reading. This means no phone or social media action.
What was your favourite childhood bedtime story?
"Goodnight Moon."
What is your skincare routine like? Do you have any holy grail products?
I cleanse, moisturize, use a vitamin c serum or face oil and eye cream, every morning and night! I like to use non-toxic clean skincare products. Some favorite brands include Kora Organics, Pai, Goop, Tula, Furtuna and Indie Lee. My holy grail products are listed on The Glow Girl Certified List.
How would you choose to spend one hour of free time?
Reading magazines sitting by the pool or fire!
If you could choose a song to wake up to every morning, what would it be?
"Lovely Day" by Bill Withers.