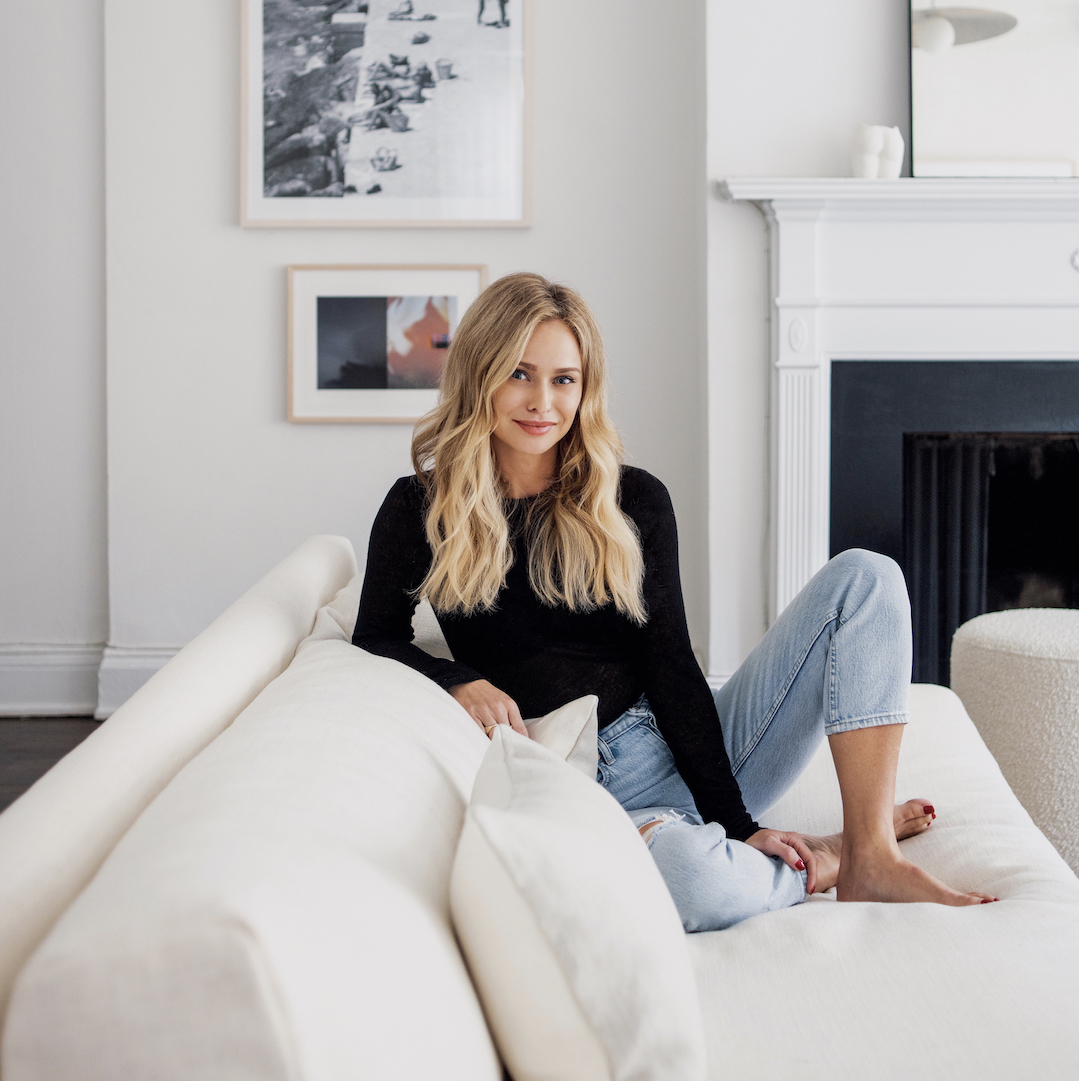 Meet Natalie Obradovich, Interior Designer & Photographer
When we long for an escape, or are planning our next trip, we turn to Natalie's Instagram. It's filled with beautiful photographs from jet set locations around the world. And who better to ask about sleep than a frequent flyer?
At The Sleep Code, we consider environment a key component of a good night's sleep. What effect do you think the design of a space has on our mood and ability to sleep soundly?
I personally like a very calm environment in general, particularly in my bedroom. I tend not to sleep well when anything is out of place or I've left my room a bit messy. My bedroom is very peaceful, we call it the zen den. It is mostly white and neutrals. I also like to sleep very cold– I keep the A/C on in the winter at night. All of these elements help me relax, and set me up for a good night's sleep!
What are your favorite design elements to incorporate into a bedroom? Do you have a preferred color palette?
For me personally, I love everything to be white and serene. The same for the rest of my home actually. My clients are less that way, ha! I have a big thing with pairs of bedside tables in guest rooms. I think that's incredibly important or the symmetry is off and the space isn't functional.
What are your favorite interior trends at the moment? Which do you hope are short lived?
I'm not really a trend person. As I've gotten older, I've established what my taste is and gravitate toward that. Mixing materials and genres is becoming more on trend which I'm loving, as I like to mix and match pieces that don't necessarily go together but create a beautifully eclectic space. With Instagram, there are so many trends I'd like to never see again. Often times it's things I used to love and then they become overdone. I love boucle but it's everywhere now– the reproduction Jeanneret chair should be retired immediately.
In addition to being an interior designer, you photograph destinations around the world. Do you have any tips for combatting jet lag or catching some ZZZs on an airplane?
That's a tough one! Red-eyes can be torture and sometimes I feel like there are flights you just aren't going to sleep on. It depends on the time zone, but to combat jet lag I try to acclimate to the time zone of my destination when I get on the plane. I also always force myself to stay up as late as possible the first night of a trip. It's all about the first night's sleep to set yourself up for the rest of your trip.
What are your must-have items when traveling to ensure that you get some necessary R&R?
It's less of a must have item and more organizational. If I'm not organized when I pack, go to the airport, get on the plane, arrive and unpack, I know I won't sleep, eat healthy or take care of myself. Having a clear mind by being organized is the only way I can juggle my schedule, especially when I'm getting on a plane every 2-3 days.
What are your favorite places that you've visited? Why?
I think the obvious answer for me is Italy! Capri is the place I love the most– it's my third home (I'm from LA and live in NYC) and I try to spend as much of my summer there as I can. Kenya is also an incredible place. Everyone has to go to Africa at least once in their life. It's life changing. The most beautiful place I've ever been is Bora Bora!
Rapid Fire Round:
Do you have a bedtime ritual? 
Take a bath, do my skin care routine, read Twitter, and turn on the AC.
What do you wear to bed?
I sleep hot so not very much, haha!
What is on your bedside table?
Lots of water.
Are you a night owl or an early bird?
Both and it depends on the day. I don't sleep much by nature.
Which scent makes you think of bedtime?
Lavender.
Are you reading or watching anything good at the moment?
I like crime documentaries, just watched the Puppet Master, which was great.
What are some nighttime items you cannot live without?
Lots of serums and a thick skin cream.
What is your guilty pleasure?
Too many to count! Probably NYC pizza and Ben & Jerry's Half Baked.
What health & wellness trends are you interested in trying in 2022?
I'd like to try to meditate!
How do you engage in self-care?
I struggle with anxiety so I actively partake in activities to try and stay calm. I work out almost every day. Running and cardio are my forms of meditation, as I can completely zone out. I don't manage stress well so, I try to make my job as stress free as possible. I work on my own schedule and that suits me. Grooming is also very important – facials, lasers, peels, massage, anything really.
What is your favorite way to de-stress?
Going for a run calms me down the most.
What is your favorite workout at the moment?
I don't typically do classes, so I'm not the best person to ask! But Barry's Bootcamp always. That is by far the best workout you can do.
What do you consider the single most important thing for a good night's sleep?
Being peaceful in your environment so you can decompress and relax. You really need to love your bed.
What is your skincare routine like? Do you have any holy grail products?
I sort of bounce around quite a bit, but lately I've been going to FaceGym and using their products, I love them all.
How would you choose to spend one hour of free time?
Probably taking photos!
If you could choose a song to wake up to every morning, what would it be?
'Yoste' by Chihiro.