Do you have a bedtime ritual?
I always unwind from the day with a bath and apply a nourishing face moisturizer to help my skin repair overnight.
What is on your bedside table?
I always keep our Pillow Spray Calming beside me to spritz just before I get into bed.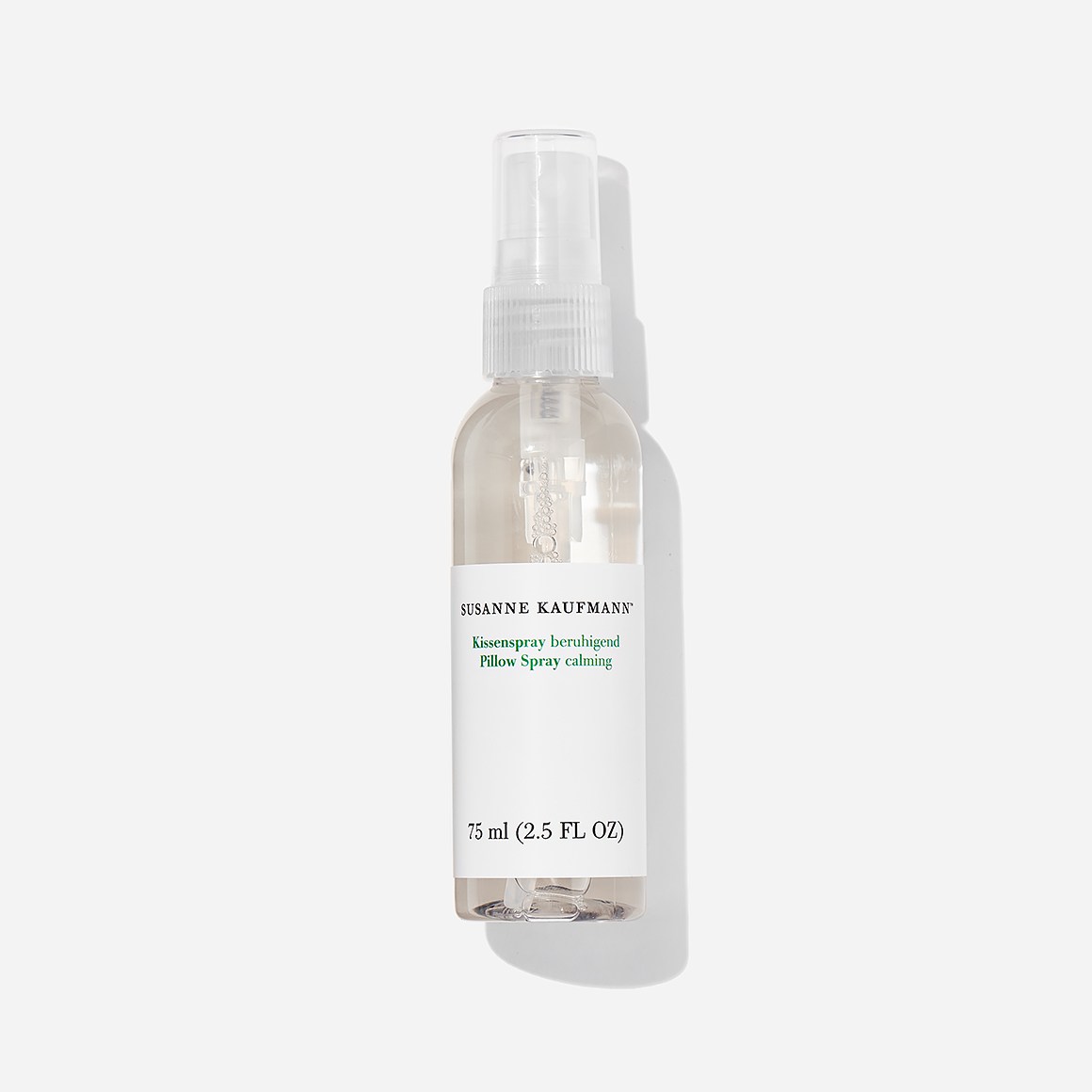 SUSANNE KAUFMANN
PILLOW SPRAY
$32, thesleepcode.com
Do you have any recurring dreams?
No.
Are you reading or watching anything good at the moment?
No, I try to relax before I go to sleep by listening to music.
Which scent makes you think of bedtime?
What are some nighttime items you cannot live without?
There is nothing special.
How do you engage in self-care?
My personal tip to maintain positive wellbeing and healthy skin is to regularly visit the sauna. Saunas are perfect for a deep cleanse, to relax or just to warm yourself up after a cold day.
What do you consider the single most important thing for a good night's sleep?
Switch off all screens (mobile, laptop, TV etc.) at least an hour before you go to bed, and a very good mattress.
Did you have a bedtime routine growing up?
My Grandmother always read fairytales to me.
What was your favorite childhood bedtime story?
Cinderella.
How would you choose to spend one hour of free time?
With my family.
If you could choose a song to wake up to every morning, what would it be?
There are too many to choose from, I love music.
What is your skincare and beauty routine like? Do you have any holy grail products?
The first thing I always do at the end of the day is remove my make-up and wash my face, but I will change my routine depending on the season, my health or if I am traveling. I swear by our Eye Cream Line A, it is one of my favorite products. I sometimes use the Eye Cream Line A as a mask and put a thick layer around my eyes. It is a wonder weapon – you will look fresh and well rested the next day!