Do you have a bedtime ritual?
Cleansing my face and doing a quick face massage with oil. Saging my apartment, and sometimes doing tarot.
What do you wear to bed?
In summer, a silk slip, but in winter, super cozy pj's.
What is on your bedside table?
Himalayan salt lamp, rose quartz, meditation beads, writing journal for my dreams and tarot cards.
Do you have any recurring dreams?
My mum comes to visit me whenever I need her. (she passed away 10 years ago).
Are you reading or watching anything good at the moment?
I love ghost stories show on TV!
Which scent makes you think of bedtime?
Lavender and the smell of chamomile tea.
What are some nighttime items you cannot live without?
I love my new silk pillowcase from The Sleep Code.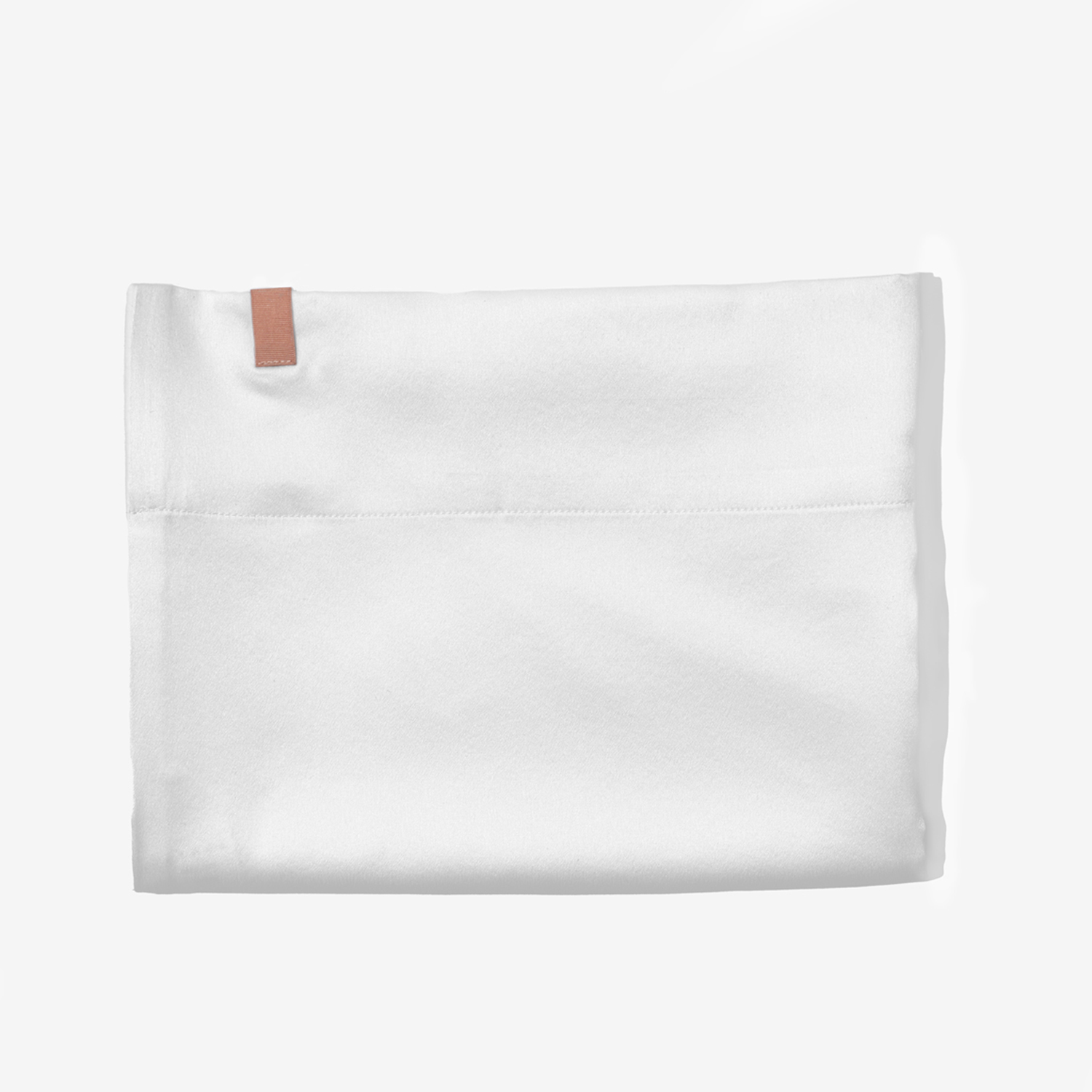 Lunya
Washable Silk Pillowcase
$74.00
The Washable Silk Pillowcase is packed with all the beauty benefits you dream of. Silk keeps your skin hydrated, reduces the appearance of fine lines and wrinkles, and helps prevent dry hair, keeping it frizz and split end-free. Washable silk on one side and soft woven cotton on the other, it will fit right in with your bedding.
What is your guilty pleasure?!
Chocolate and dessert.
How do you engage in self-care?
Switching my phone off on a Sunday night and having my long bedtime ritual.
What do you consider the single most important thing for a good night's sleep?
Peace of mind.
Did you have a bedtime routine growing up?
Friday nights were filled with my parents massaging our hair after our bath before bed– it was so good!
What was your favorite childhood bedtime story?
My older brother used to make up stories about us finding a genie in a bottle that would grant us 3 wishes.
What is your skincare and beauty routine like? Do you have any holy grail products?
Everything natural. I make my own body oils. I love Dr Alkaitis products.
How would you choose to spend one hour of free time?
Deep strong massage.
If you could choose a song to wake up to every morning, what would it be?
Bill Withers – Lovely Day.