Do you have a bedtime ritual?
I will aim to be in bed at 10 and sleep by 11, as I am a very early riser. So, I will have washed my face when I come home but keep my face massage to just before bedtime – from shoulders to face time working out the tension in my muscles. I will journal before bed to release my thoughts of the day and bring in the light of what I am grateful for, and then do some breathwork before choosing my sleep oil, inhale deeply and drift off.
What do you wear to bed?
Men's Pajamas!!! Not very glamorous but I love the coziness and snuggle factor of oversize things.
What is on your bedside table?
A pile of books, a Glass of water, Summer oil, Anchor, Soothe and Settle!
Do you have any recurring dreams?
No.
Are you reading or watching anything good at the moment?
The last dance – Michael Jordan story on NetFlix and currently re reading Why Zebra's don't get Ulcers.
Which scent makes you think of bedtime?
Aromatherapy Associates Deep Relax Bath oil – its grounding and calming.
What are some night time items you cannot live without?
My journal and when I am traveling Anchor and Calm App, it really helps me.
What is your guilty pleasure?!
A glass of red wine with dinner!
How do you engage in self-care?
I think it's important that it is inherent in your day – lemon and water on waking with some breathwork practice, exercise, and eating well!
I turn my skincare ritual into a chance to stop, pause and reset – to inhale the aromas and slow down my nervous system, facial massage, and also taking the tension out of my neck and shoulders with my routine so beginning to unwind long before my head hits the pillow.
What do you consider the single most important thing for a good night's sleep?
Having done some exercise and movement during the day always helps a deeper sleep.
Did you have a bedtime routine growing up?
Not that I can remember – my head just hit the pillow and I would wake up super early full of beans!
What was your favourite childhood bedtime story?
Snugglepot and Cuddle Pie, an Australian classic on gumnut babies!
What is your skincare and beauty routine like? Do you have any holy grail products?
I am quite often the Cobbler with no shoes, in that I have run low on bits and bobs but the Intense Nurture Antioxidant Elixir, Skin Recovery Blend, Seasonal Oil and Cleansing Balm are ones I would never be short on!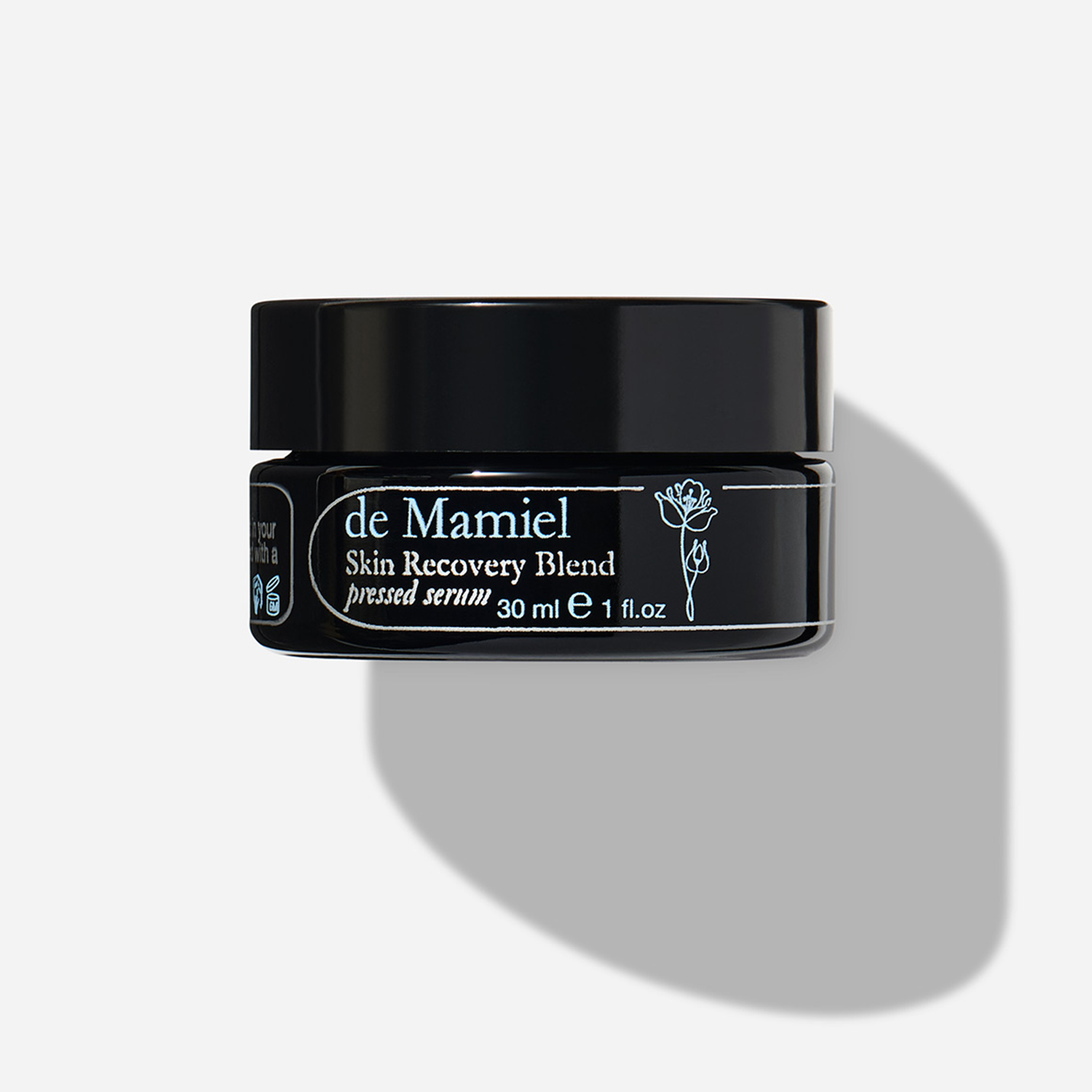 De Mamiel
Skin Recovery Blend Pressed Serum
$160.00
This is a lifesaver for dry, inflamed, and irritated skin. This pressed serum is filled with anti-inflammatory Azules (which give it its gorgeous blue color), essential oils, and nurturing botanicals. Everything works together in perfect harmony to repair even the most irritated skin. It leaves you feeling smooth and supple.
How would you choose to spend one hour of free time?
Pausing and having a lovely cup of tea, a piece of cake if it was available and a chat with a friend!
If you could choose a song to wake up to every morning, what would it be?
Soak up the Sun by Sheryl Crow.