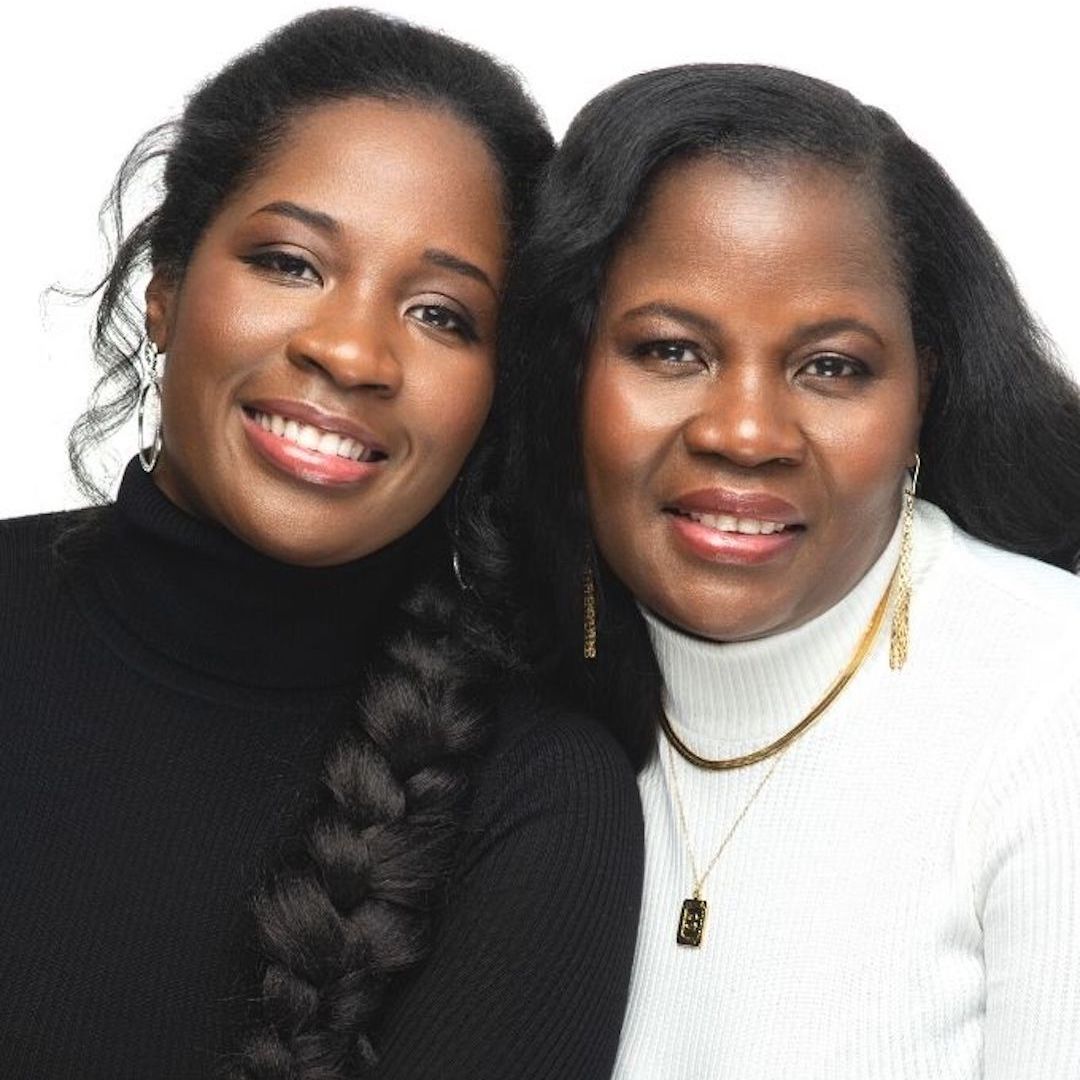 The Clean Beauty Queen! Meet Sade Baron Co-Founder Rachel Lambo
Sade Baron is our newest skin and bodycare brand, and we just can't get enough! Co-founded by a mother daughter duo– just like The Sleep Code– their story in inspiring and their products packed full of only the best, natural ingredients. We caught up with co-founder Rachel to chat about the clean beauty movement, the birth of Sade Baron, and so much more.
Much like The Sleep Code, Sade Baron was born from a mother and daughter coming together to
create something truly special. What is your favorite part about working together?
Apart from being my mother, we have built a friendship and business relationship. We understand each other even when we have differences of opinion. It's kind of interesting to see my mother as a real person– I think that it's often hard to make that distinction as child and parent, but it's really neat.
What inspired you to start Sade Baron? What was that journey like?
Sade Baron started with my mother Sade. Her journey began as a child in a small Nigerian village. She had an aunt named "Raw Dali" who was the town healer. At the time, my mother had severe eczema and my great aunt shared with her many remedies for skin issues and other ailments. Through her, my mother discovered her passion for herbs, botany, and understanding plants' healing abilities. Eventually, she became a midwife and registered nurse.
In 2014 my mother was making products for friends and family, and I told her that we should start a
business that focused on specific skin issues. In 2016, Sade Baron was born. Our journey
started with a lot of trial and error, customer feedback, and exploration.
What are your favorite natural ingredients to include in your products and why?
It changes based on the season. Sade's are prickly pear and mango butter. They both feed the skin with all the right nutrients, absorb very quickly, and penetrate far beyond the surface. Mango butter is included in our Anchor Souffle, which is available at The Sleep Code.
Clean beauty has become a bit of an ambiguous term. What does it mean to you, and what do
you think we as consumers should be looking for (or looking to avoid) in our skincare products?
To us it means high quality ingredients, ethical sourcing and formulations that do not harm the skin. We want to add value to the skin with vitamins, nutrients and fatty acids, and we can deliver that by working with mother nature and science.
In general, we like to look for ingredients that are clean and/or vegan, but it's also highly individualized. For example, when someone has sensitive skin it's important to ensure that the product is fragrance free (with no masking agent) or lightly scented with ingredients derived from essential oils.  EWG.org is a great resource to learn more about specific ingredients to look for or avoid.
Beyond clean formulations and efficacious ingredients, sustainability is at the core of your brand
ethos? How are you continuing to further your eco-conscious efforts?
Yes it absolutely is! We want to create products that improve your quality of life and soothe and calm the skin. At Sade Baron we are inspired by the body's natural ability to heal and correct itself, and we create products that enhance that process through the use of powerful nutrients in clean, optimally concentrated formulas.
Our purpose is to repair, moisturize and train your skin to look better, feel better, and BE better. What we leave out of our products is as important as what we put in.
What are your favorite trends in the skin and body care space at the moment? Which do you
hope are short lived?
The use of new ingredients created for fermentation and the personalization of skin care is a great way to target specific issues that consumers may have, and is a very exciting movement. Brands that claim they are clean or green, however it doesn't reflect in their ingredients, packaging, or branding are frustrating.
If you could give one piece of advice to burgeoning female entrepreneurs, what would it be?
Just do it, there is never a perfect time. Start small and surround yourself with mentors that can help with brand and personal growth.
What's next for Sade Baron? Any sneak peeks you can share?
We have some new product launches coming up and are making some adjustments to our branding. Stay tuned!
Rapid Fire Round
Do you have a bedtime ritual?
I do my nightly skincare routine, brush and floss my teeth, read a book– no cell phone or TV at least 30 minutes before going to bed– and relax with dimmed lighting before going to bed. I also like to have high frequency music playing in the background.
What do you wear to bed?
A cotton dress.
What is on your bedside table?
A book, glass of water, and my journal and pen.
Are you a night owl or an early bird?
Early bird.
Which scent makes you think of bedtime?
Jasmine or ylang ylang.
Are you reading or watching anything good at the moment?
I'm currently reading  The 48 Laws of Power by Robert Greene.
What are some nighttime items you cannot live without?
A book and a hard pillow.
What is your guilty pleasure?
Pastries and gummy bears!
Are there any health & wellness trends you're interested in trying?
I'd like to try Levels, which continuously monitors your glucose levels to provide real time feedback on how diet, exercise, etc. affects your metabolic health.
How do you engage in self-care?
I go to the gym 5 days a week, get a massage and acupuncture session 2x a month, and have regular hair appointments. I also carve out time to relax with friends, take long walks, and cook a good meal.
What is your favorite way to de-stress?
Sleeping and walking.
What do you consider the single most important thing for a good night's sleep?
It's important for me to spend time relaxing and winding down before going to bed.
What is your skincare routine like? Do you have any holy grail products?
I use a toner by Skinceutical, serum by Glow recipe, UrbanRx Vitamin C Moisturizer, A313 Retinol
Cream and UrbanRx Retinol Oil.
How would you choose to spend one hour of free time?
Dancing and listening to UK Garage Music.
If you could choose a song to wake up to every morning, what would it be?
This is so difficult! There are too many options to choose from, but is would be somewhere along the lines of a house garage remix.