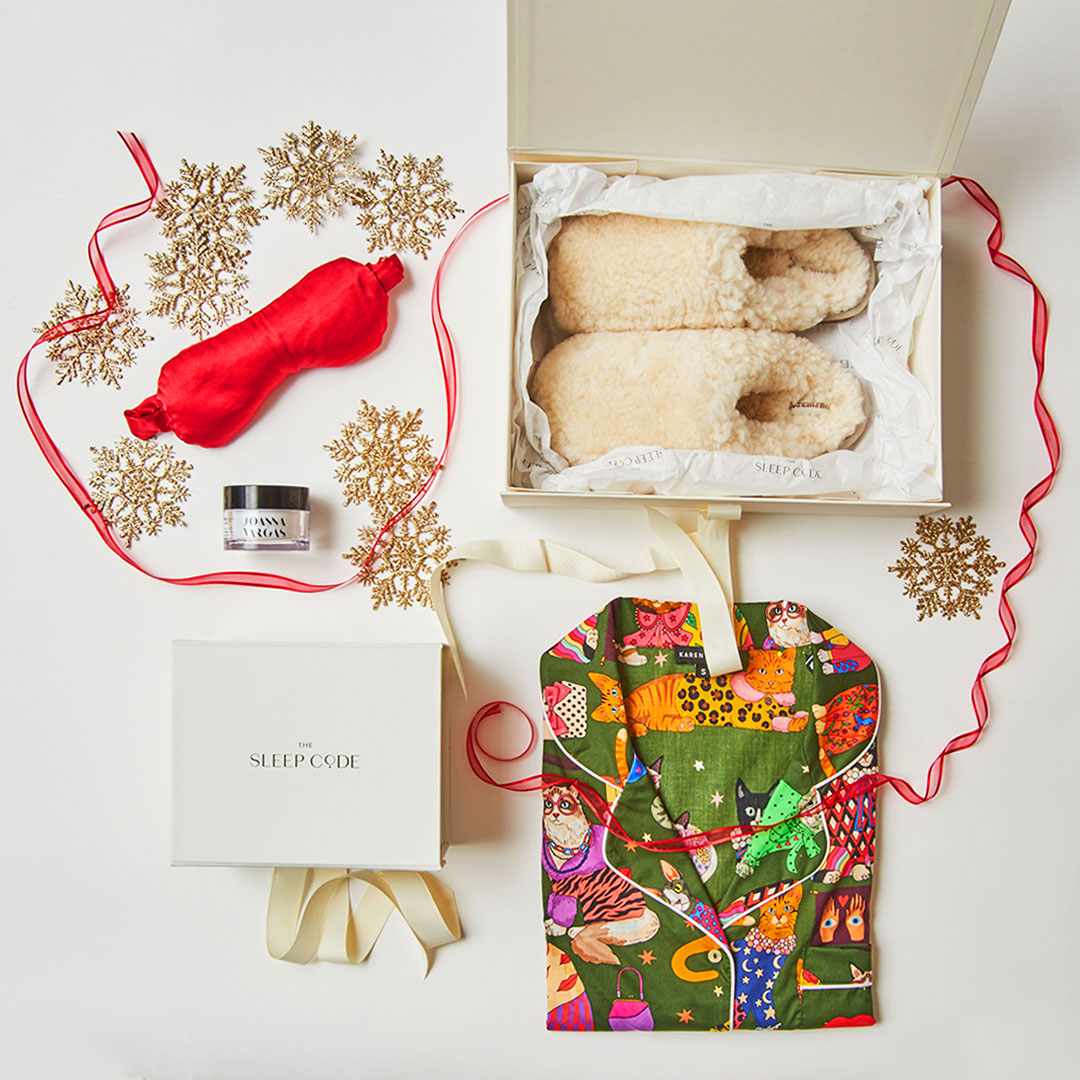 Staff Picks – What We're Gifting
We've slept in, on and next to it all. The thoughtfully curated products from TSC, that is. Take it from our team to help guide your gifting this holiday season. We're sharing what and to whom we'll be gifting upgraded sleep and relaxation to.
1
Geraldine, Co-Founder - For My Girlfriends
This year I am feeling that we all deserve a happy gift! For my young (or young-at-heart), fun friends, who love a little something cute and cool to sleep in, I chose our Sasi Pj Set in Tencel Wallpaper Stripe. The fabric is everything - sustainable, performance and deliciously soft and cozy. Not to mention, the perfect cheerful stripe that will bring a smile!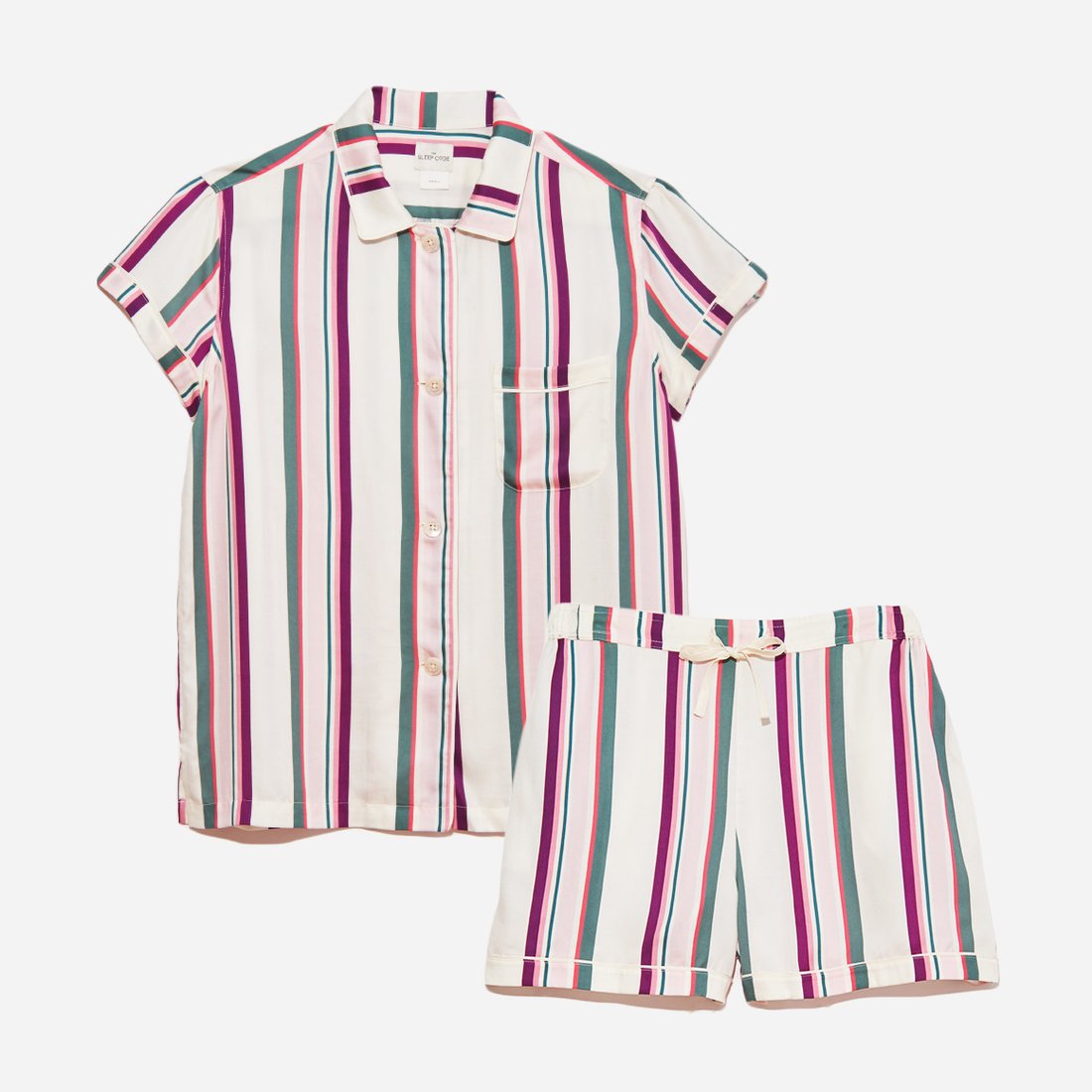 THE SLEEP CODE
SASI SHORT TENCEL™ PJ SET
$148, thesleepcode.com
2
For My Dad
My father has always been a traditionalist when it comes to his sleep wardrobe. Last year I gifted him a pair of Derek Rose pyjamas, which he still loves. This year I am going to add the Douglas slippers to his collection. They are soft and cozy, and he will enjoy wearing them around the house. It is all about the comfort!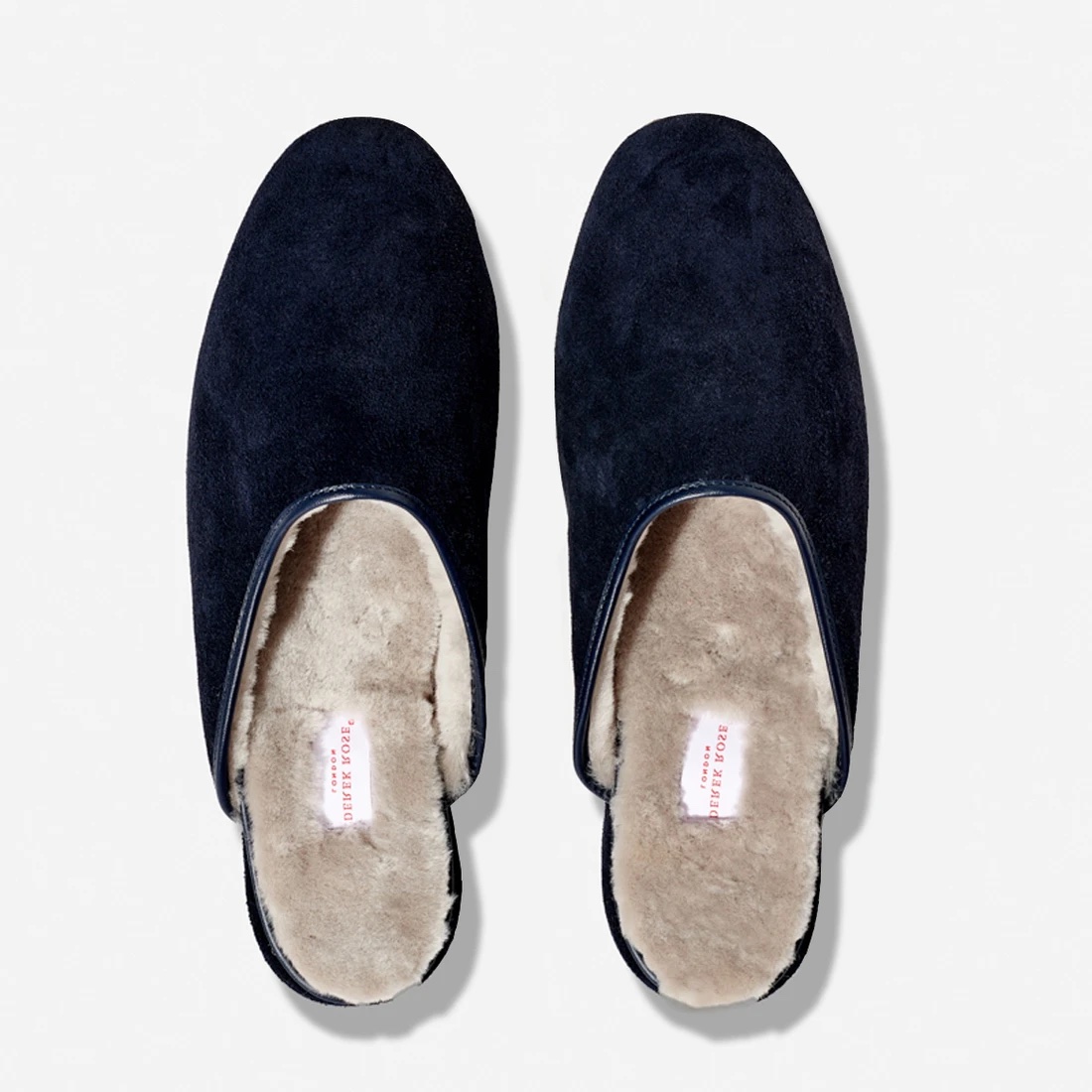 DEREK ROSE
MEN'S DOUGLAS SLIPPER
$225, thesleepcode.com
3
Sara, Marketing Director - For My Mom
My mom is a tried-and-true cotton pajama person and I think this set will be her new favorite. This super-soft long set is perfect for chilly winter mornings, while the cotton is comfortably light for sleeping. I know the cheerful print will make her smile and she'll laugh when I show up in my own matching set on Christmas! What can I say, I'm a cotton pajama person too.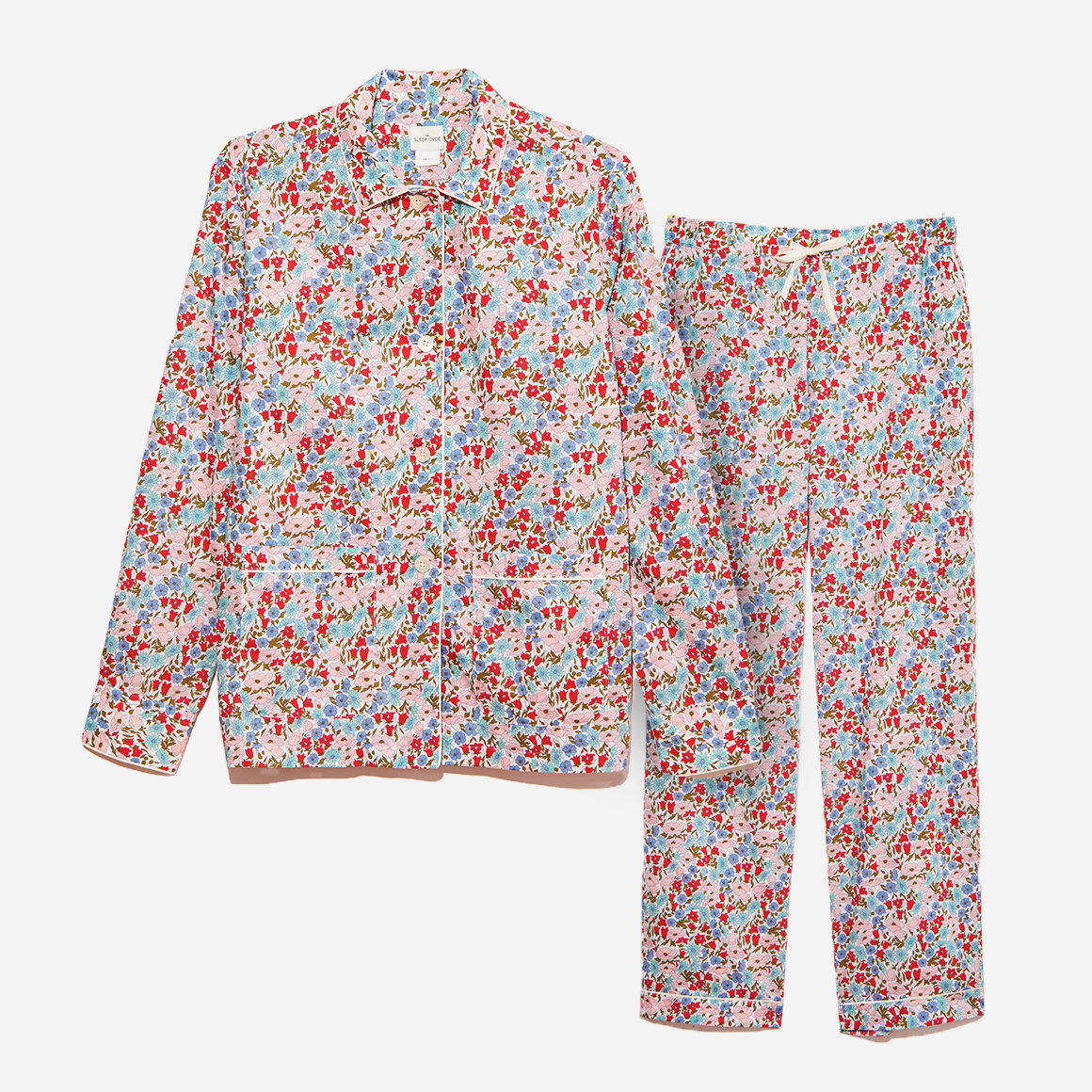 THE SLEEP CODE
AYLA LONG LIBERTY PRINT PJ SET
$248, thesleepcode.com
4
Sam, Marketing Coordinator - For My Workaholic Roommate
My roommate takes workaholic to the next level. She is seriously in overdrive at all times! She doesn't have time to go to the spa, so I'm gifting her the next best thing: an at-home spa box (read: close the laptop!) These bath soaks are also super nourishing, perfect for combatting the dry air in our NYC apartment!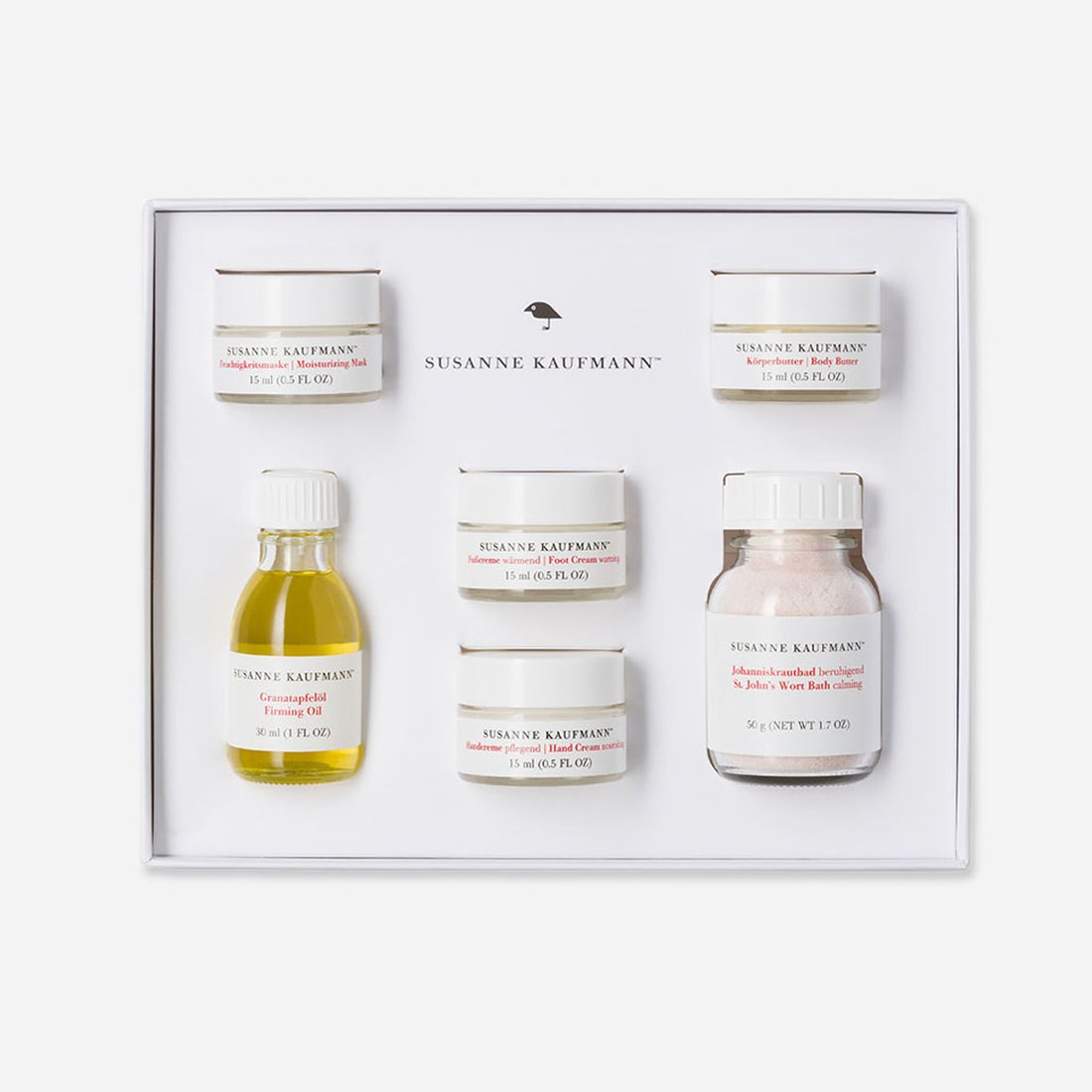 SUSANNE KAUFMANN
HOME SPA BOX
$72, thesleepcode.com
5
For My Dad
My dad has always loved thoughtfully designed interiors, and what better way to elevate a space than fragrance? This candle from D.S. & Durga makes any room instantly inviting and requires far less work than tending an actual fire. And I'll add a beautiful ribbed match cloche. An absolute must for both convenience and sophistication's sake!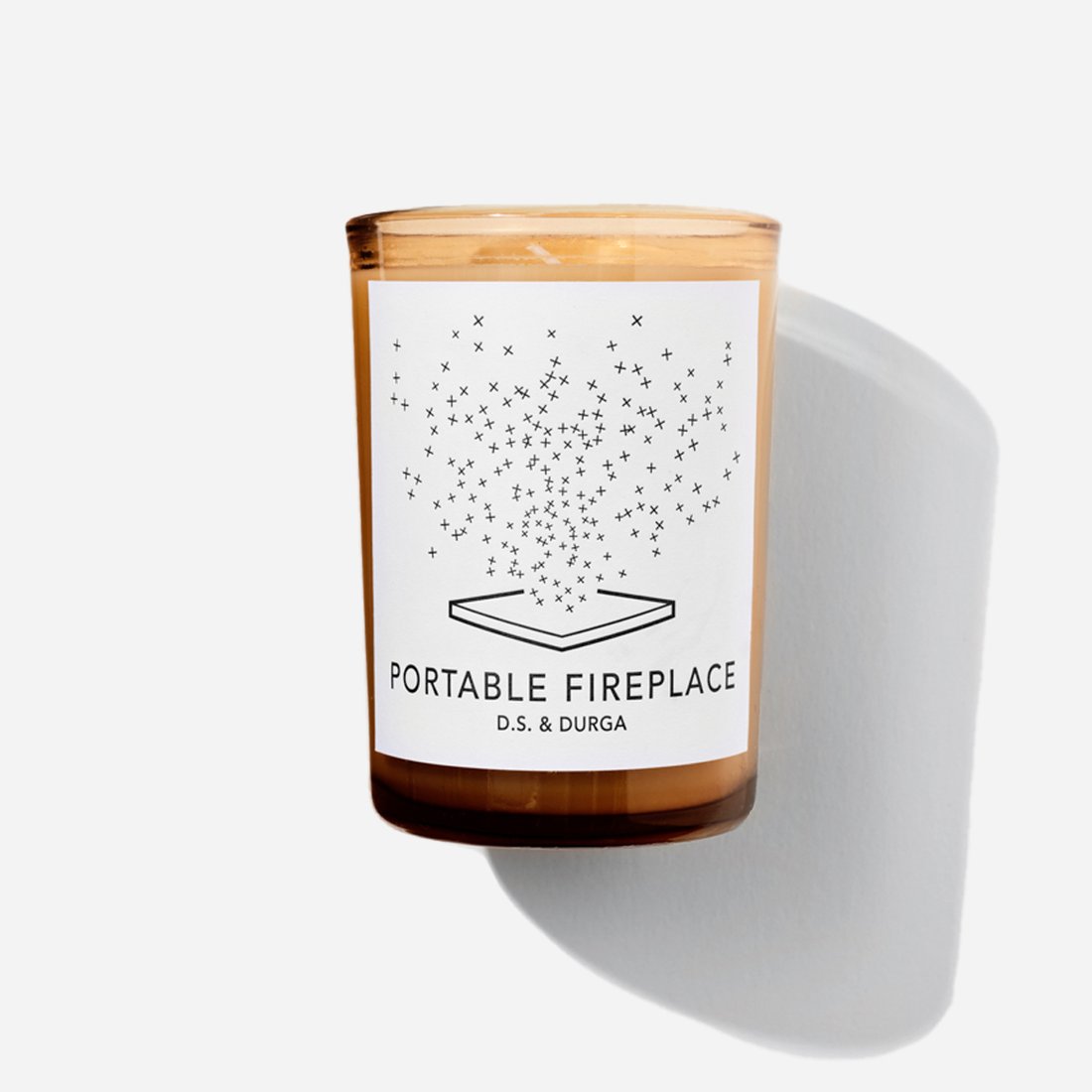 D.S. & DURGA
PORTABLE FIREPLACE CANDLE
$65, thesleepcode.com
6
Melissa, Buyer - For My Husband
This robe is the perfect gift for my husband. Since he works from home full time, he needs to up his lounging game. The navy velour provides just the right amount of warmth for the chilly months in our older NYC apartment. This robe is also perfect for his post daily morning bath routine.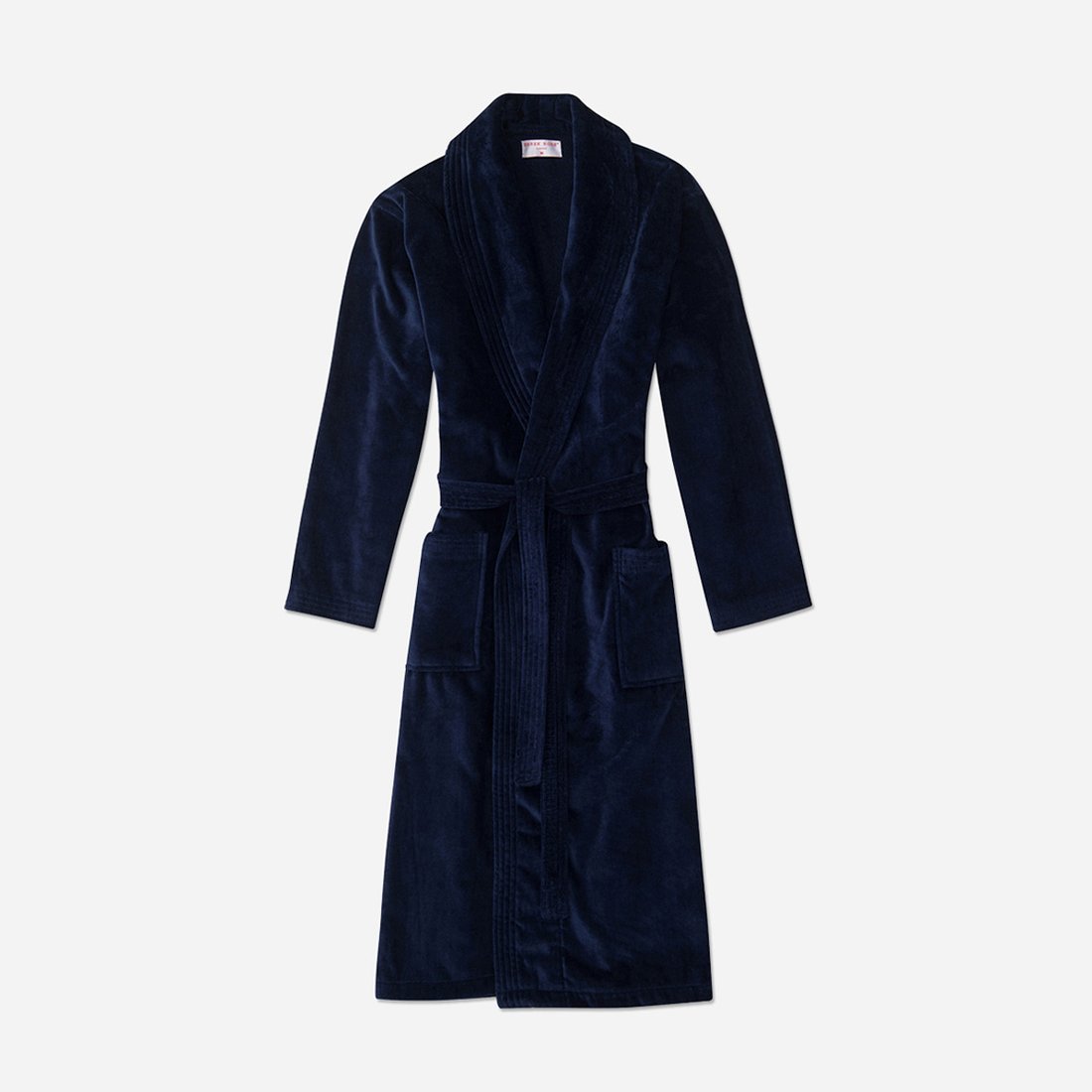 DEREK ROSE
MEN'S TOWELLING ROBE
$240, thesleepcode.com
7
For Myself
These slippers are definitely the splurge worth making, whether gifting yourself or a special someone. These slippers are so comfy and chic. I love wearing them on ski weekends...I actually bring them everywhere I travel!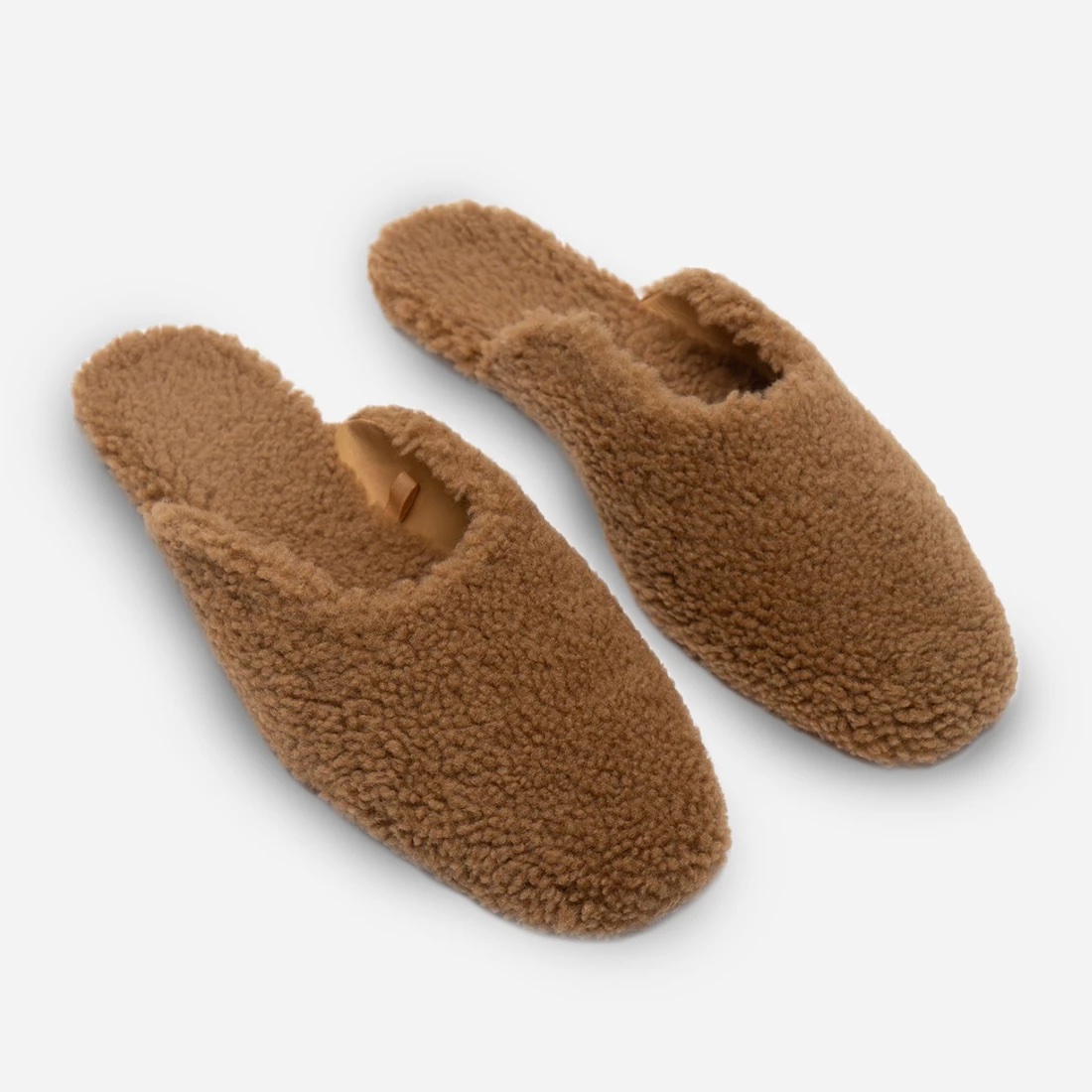 SLEEPER
SHEARLING SLIPPERS
$290, thesleepcode.com
8
Elizabeth, Merchandising Assistant - For My Sister
As a bride to be, having multiple all white outfits for the upcoming festivities is a must, and that includes pjs too! Whether worn on her bachelorette trip or on the morning of her big day, this set is the perfect balance of fun and chic, and will appear timeless in photos looked at in years to come.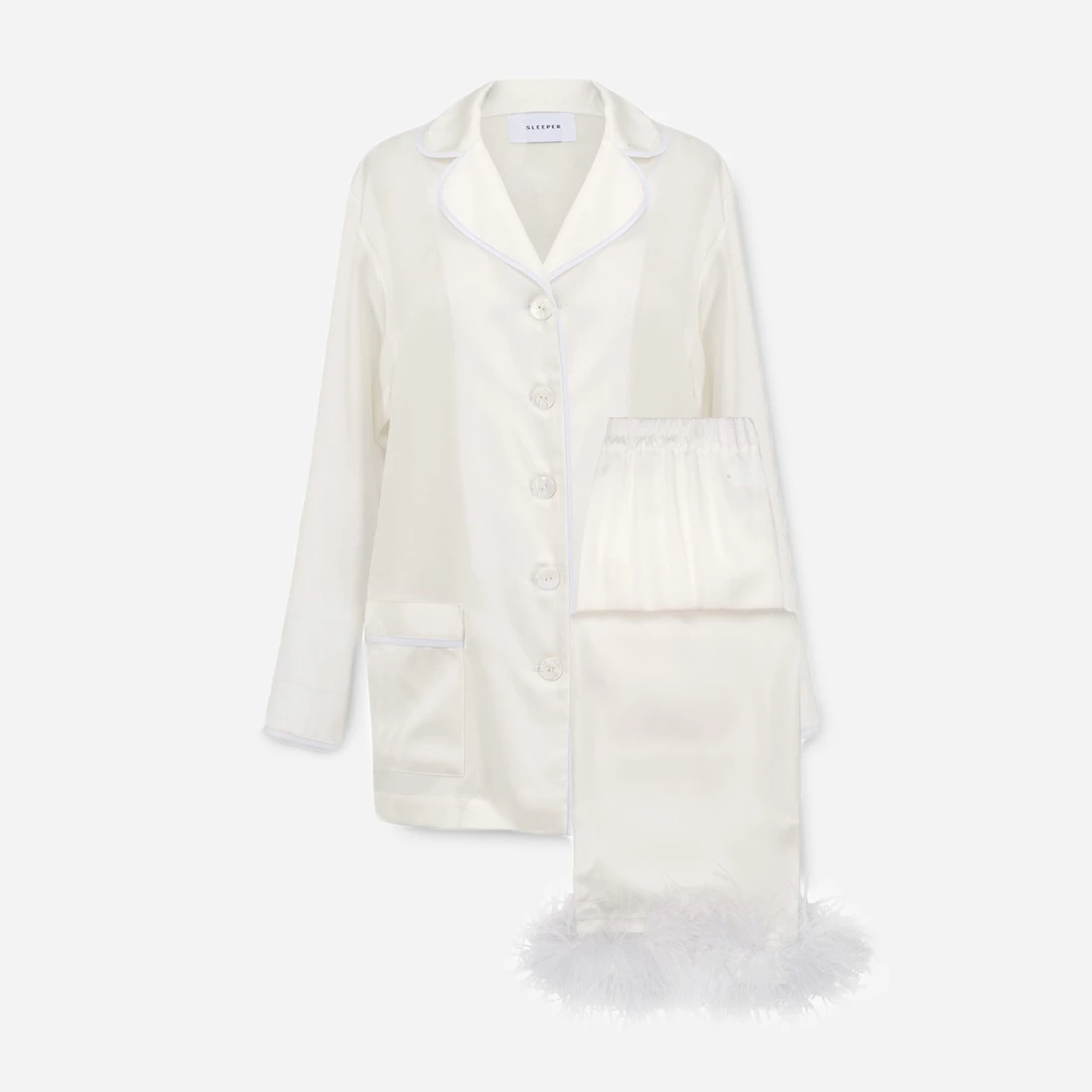 SLEEPER
PARTY PAJAMA SET WITH FEATHERS
$290, thesleepcode.com
9
For My Best Friend
My best friend often works overnight, so shutting out the noise of the day can be tough. An eye mask is a must to help turn off your brain and focus on relaxing. This set is great for catching up on beauty sleep and the silk is great for your hair and skin too!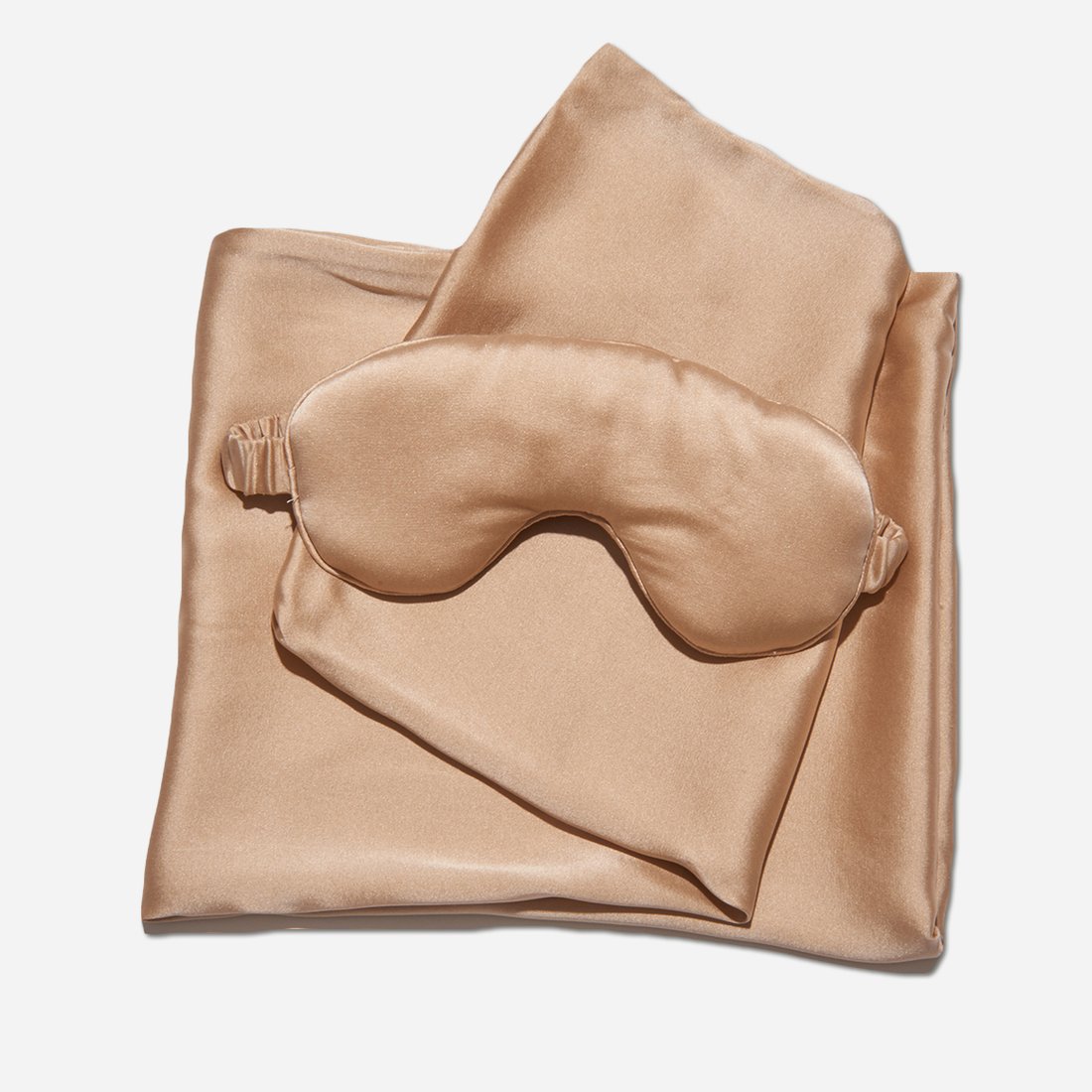 SKIN WORLDWIDE
SILK SLEEPKIT PILLOWCASE + EYE MASK
$130, thesleepcode.com
10
Chad, COO - For My Daughters
The Ariel Sleep Mask is a little luxury for my teenage daughters that won't break the bank. They'll love the floral print from Liberty Fabrics and the silk details will make this Sleep Mask a sleepover must-have.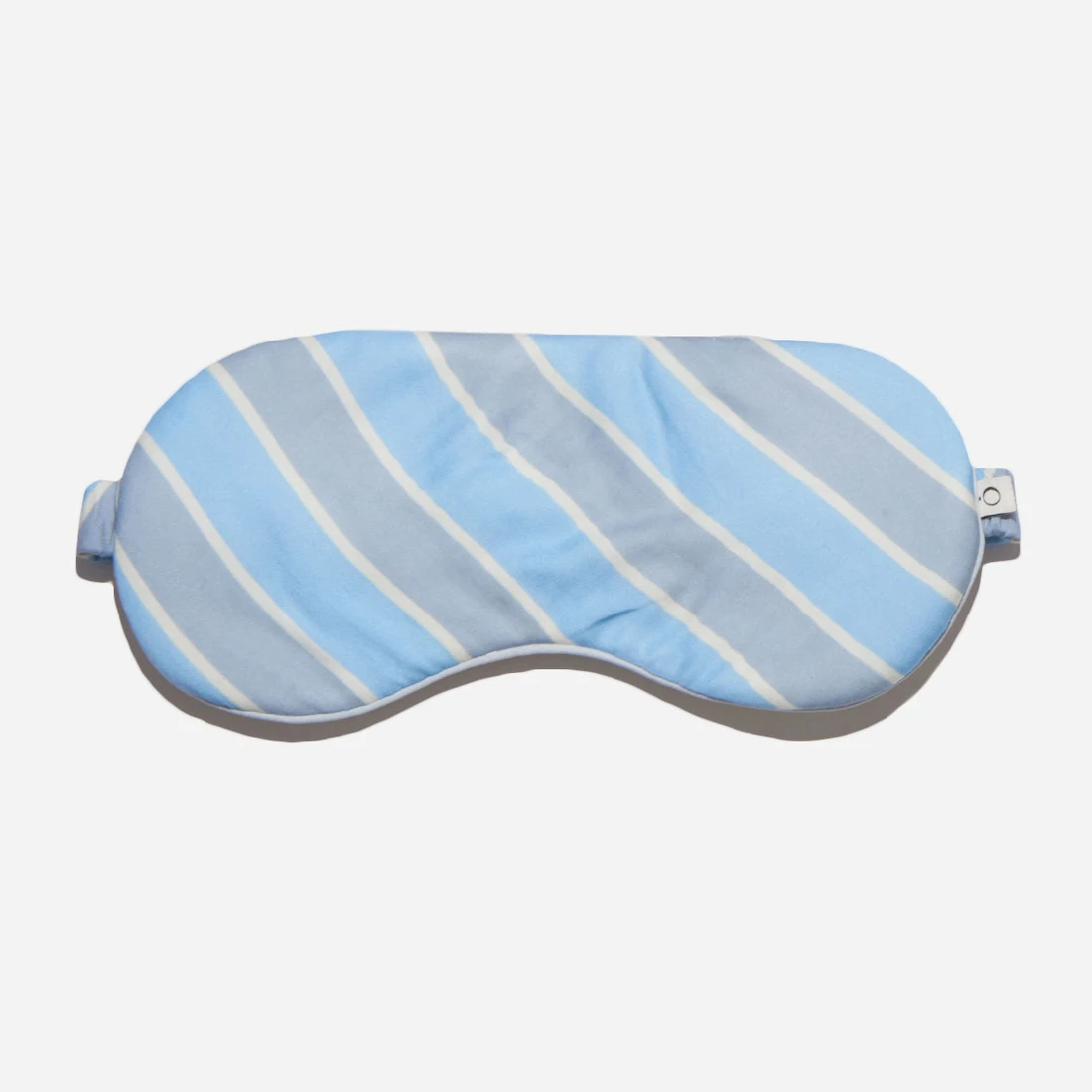 THE SLEEP CODE
ARIEL TENCEL™ SLEEP MASK
$24, thesleepcode.com
11
For My Mom
My Mom says she has everything she needs—but she doesn't have the Boost LED Mask from The Light Salon. It has been one of the most popular items on The Sleep Code for a reason. This at-home spa treatment will be a favorite over the winter months while at home nesting. It's a bit of a splurge, but who deserves it more than Mom!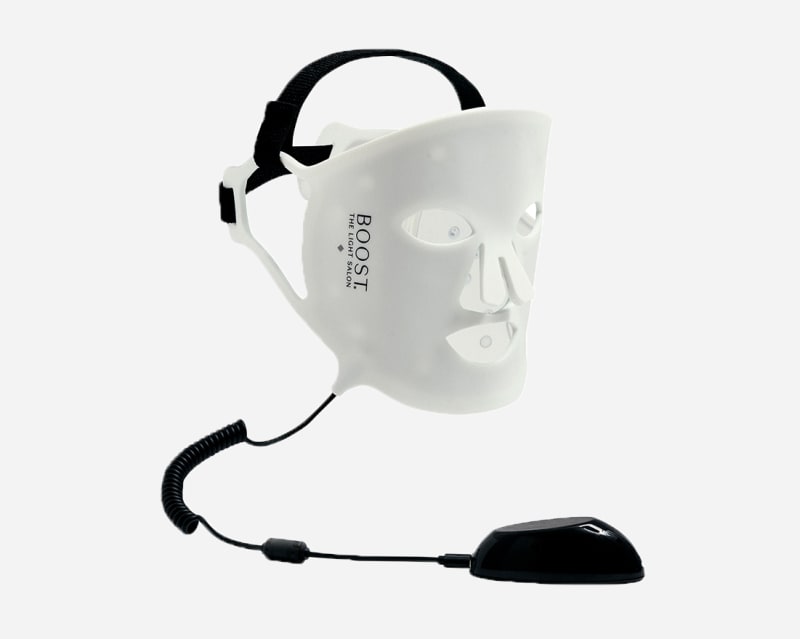 THE LIGHT SALON
BOOST LED MASK
$495, thesleepcode.com