Buying a robe can feel a little underwhelming. It isn't as exciting as a cute pair of pajamas, and can frequently be unflattering. This Skin one will make you entirely reevaluate preconceived notions of robes. It is the perfect option. The robe is a classic shape, feels light on the body, yet is very comfortable to wear. It is made in 100% pima cotton and has a double layer of fabric, so you won't accidentally flash someone. There is an attached belt (I can't tell you how many robe belts I have managed to lose over the years), smaller interior ties to help keep the front shut, a super cool raw hem, side pockets, and extra long narrow sleeves (which give a tailored finish to the item). Additionally, the pima cotton is resistant to fraying, tearing, or pulling, Overall, it is classic and cool. It is the perfect wrap robe to throw on after you wake up, before a shower, after a shower, or if you just feel like stripping out of your work clothes the second you get home. It is a beautiful gift to give to someone– it never disappoints.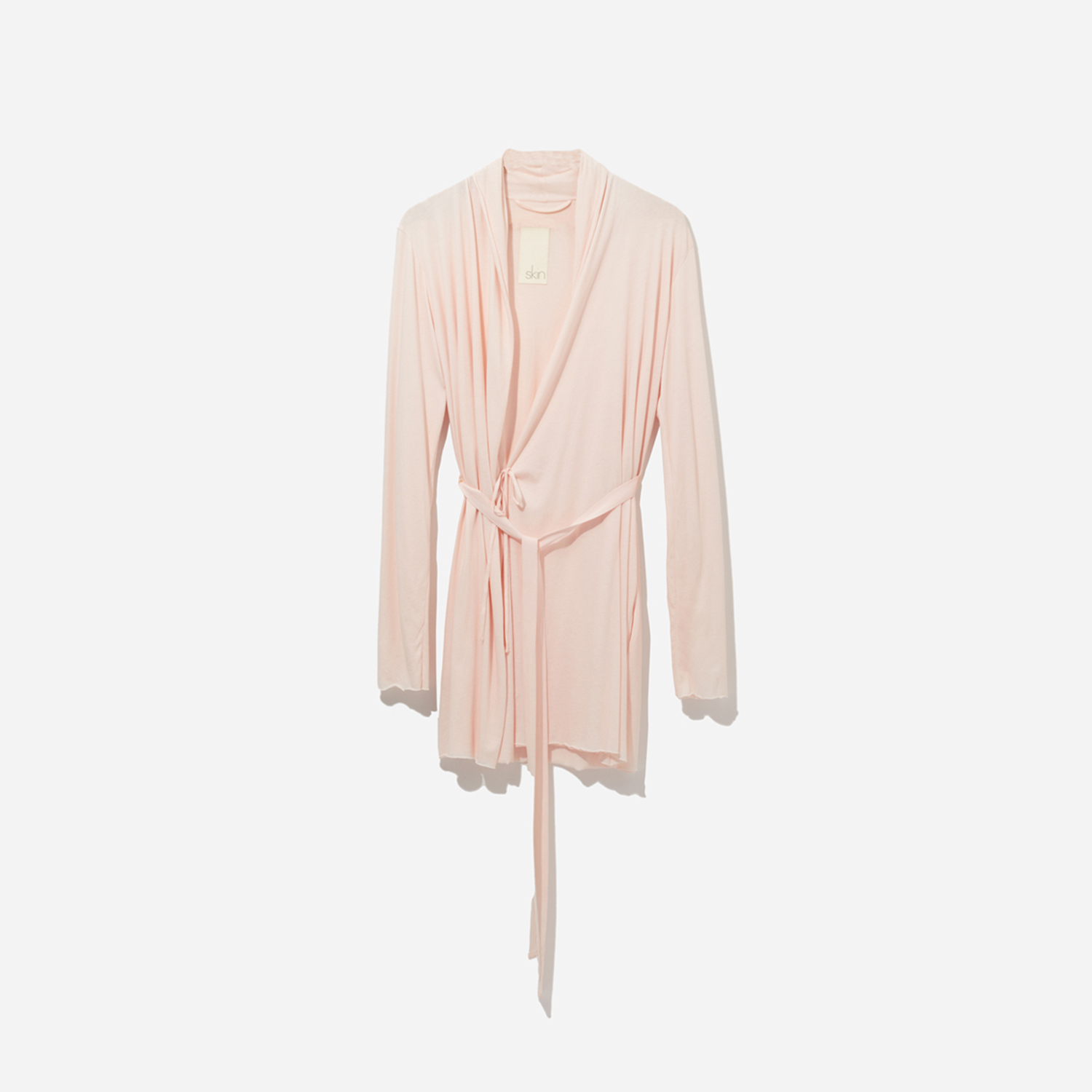 Skin
Basic Double Layer Wrap Robe
$168.00
Soft, double layer construction so it's not see-through, an attached belt you'll always find, and 100% pima cotton to resist fraying, tearing, pilling, wrinkling, and fading. Handy side pockets too. Relaxed fit, tie belt to cinch waist, 34" length.