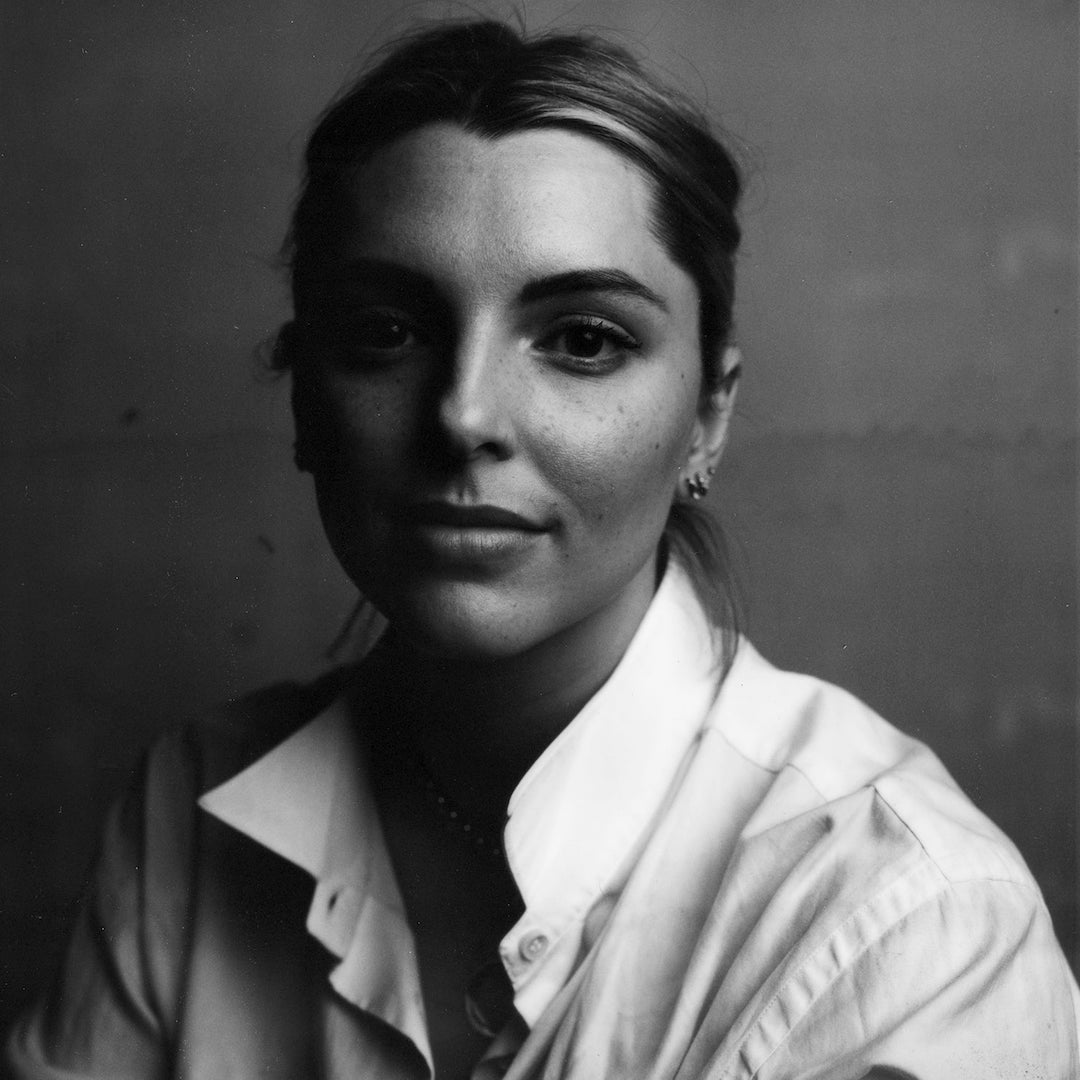 Meet Estée Lalonde, Self-Care Aficionado & Founder of MIRROR WATER
Known for her love of all things beauty, her open and honest conversations surrounding mental health, and her countless brand collaborations, London-based influencer Estée Lalonde is adding to her list of accomplishments. Cue her delightfully indulgent body care brand MIRROR WATER. Rooted in the principals of daily ritual and self-reflection, her products help us celebrate life's quiet moments.
I love the name MIRROR WATER! Can you tell us how you decided on it?
Thank you! MIRROR WATER is all about self-reflection. I built the brand during the pandemic when I had lots of time to myself to reflect on my life, my career, my relationships etc. I lived alone during that time and relied on the ritual of bathing to get me through some difficult moments. I realised that bathing was my time to hold a mirror up to my life and process. Water is so healing to me – I love it. I stuck the words together and here we are!
As someone who is obsessed with the act of rituals, can you speak to your daily rituals and practices that sustain you? What are your non-negotiables in your daily routine?

I always have a cup of tea in the morning, which is definitely a ritual I began after moving to England when I was 19. I spend time giving my dog affection and I make the bed. I can't get on with my day until those things have been completed – they make me happy and I feel like I'm ready to start the day.
What made you decide to take the plunge and enter the beauty space?

After working in the beauty industry for over 10 years I've learned a lot. I've tried hundreds if not thousands of products over the years. I really felt like there was a gap in the market when it came to body care and specifically bathing/showering. It's something we all do, but it's rarely focused on when compared to skincare or makeup. Once I realised something was missing, I got excited about what I could create.
Can you tell us a bit about some of your favorite ingredients in the MIRROR WATER products?
RUB, our Solid Balm has a shea butter base which I absolutely love. I'm a very dry person so I love using RUB on my elbows, cuticles etc. It melts into an oil when you rub it between your hands.
SOAK Bath Salts have a variety of salts inside, but my favourite ingredient is the big chunks of magnesium flakes. They're fun to look at and they also help with some skin conditions as well as help to aid muscle fatigue.
SMOOTH Body Oil is formulated with three different oils. I love them all, so it's hard to choose but I think Camelia Oil might be my favourite because of its ability to help nourish dry skin.
BUFF Body Exfoliator is a salt body scrub with little bits of shea nut shell powder inside for extra exfoliation, but my favourite ingredient in this product is sunflower seed oil because it is super hydrating and leaves your skin feeling super nourished.

Do you have a favorite product in your range?
It is honestly so hard to choose because they are all my favourites, but our bestseller is SMOOTH, our body oil. It's a non-greasy body oil that sinks into the skin leaving a silken finish. It's great to use right after a bath or shower while your skin is still damp/
Fragrance can be such a transporting experience. How did you decide on the fragrance profiles with your products?
I'm such a fragrance fanatic. MIRROR WATER products smell incredible and that's all thanks to our bespoke blend of essential oils: vetiver, cedarwood, Canadian black spruce and bergamot. Imagine a sparkling woody fragrance. It's truly magical.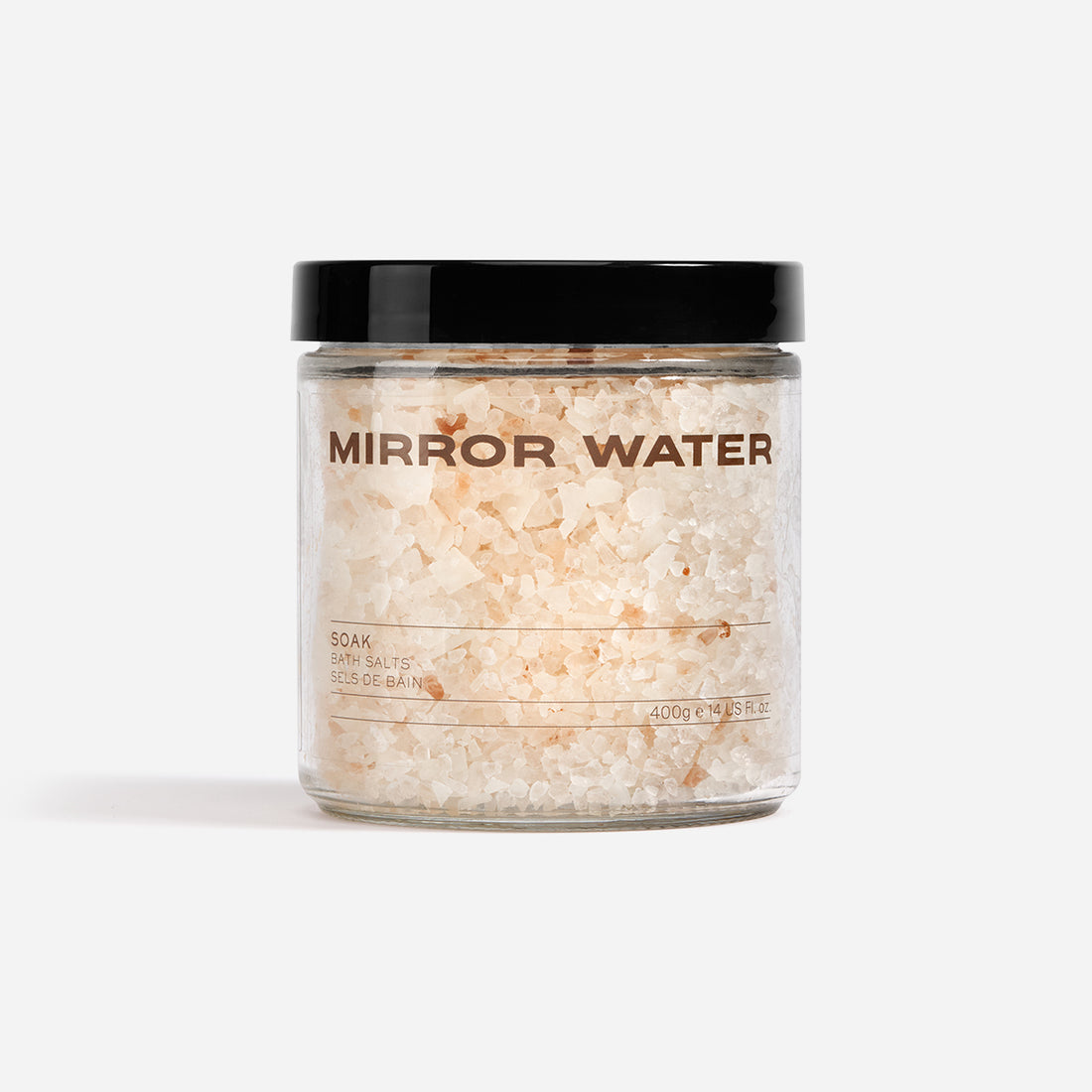 MIRROR WATER
SOAK Bath Salts
$58, thesleepcode.com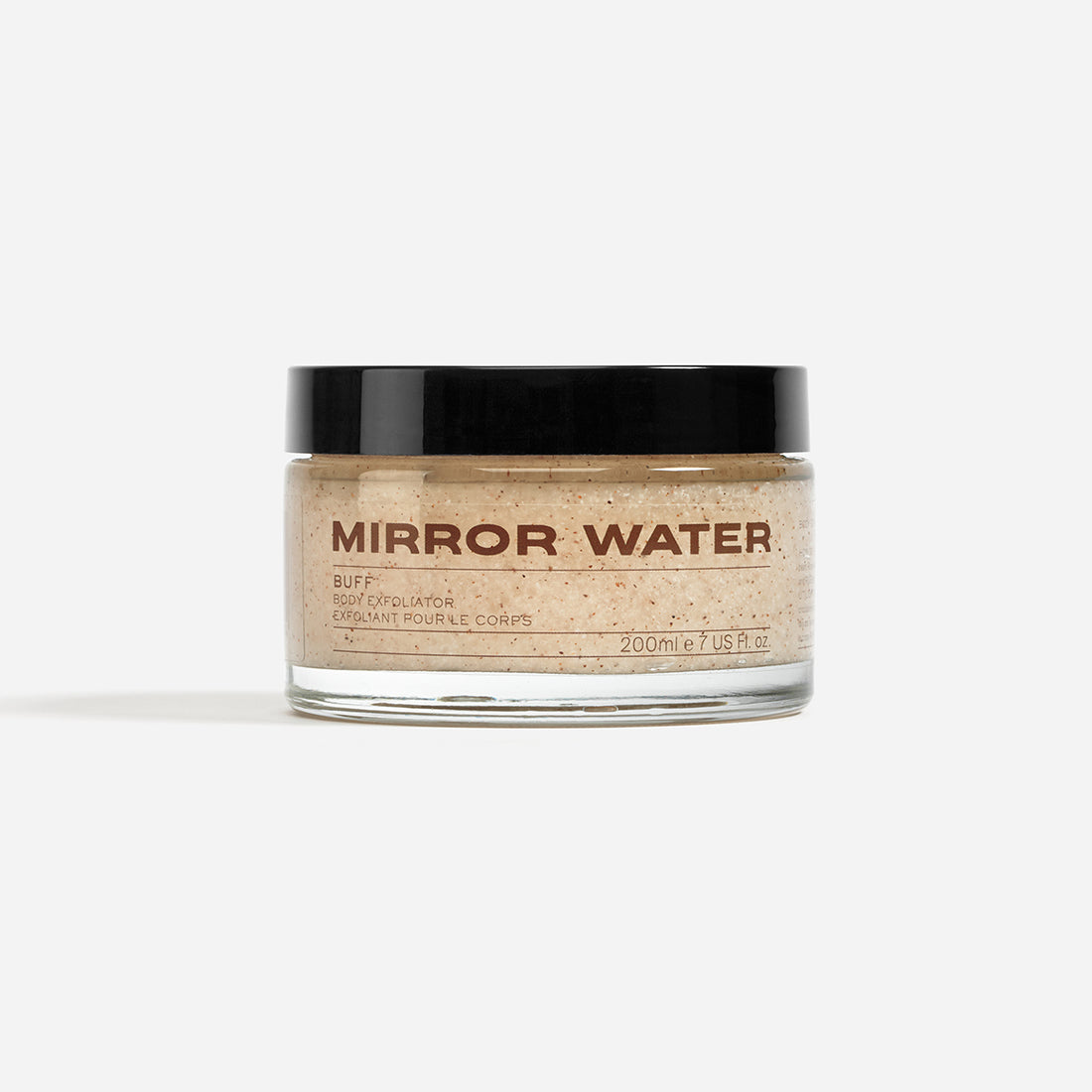 MIRROR WATER
BUFF Body Exfoliator
$65, thesleepcode.com
Rapid Fire Round:
What do you wear to bed?
Baggy T-shirt and comfortable underwear!
What is on your bedside table?
Huge glass of water, my kindle and a thick lip balm.
Are you a night owl or an early bird?
Definitely early bird. I can't stay awake past 10pm!
Which scent makes you think of bedtime?
Fresh sheets.
Are you reading or watching anything good at the moment?
I'm currently reading Tomorrow, and Tomorrow, and Tomorrow by Gabrielle Zevin.
What are some nighttime items you cannot live without?
A hot bath with my MIRROR WATER SOAK Bath Salts, Tiger Balm on my neck and my dog falling asleep beside me.
What is your guilty pleasure?
I don't believe in guilty pleasures!
Are there any health & wellness trends you're interested in trying?
I've been saying it for years, but I really want to get into pilates.
How do you engage in self-care?
I try to listen to myself and what I need in that moment. Whether that's a nap in the middle of the day or escaping the city.
What do you consider the single most important thing for a good night's sleep?
No social media before bed!
What was your favourite childhood bedtime story?
The Monster at the end of this Book starring Lovable, Furry Old Grover
How would you choose to spend one hour of free time?
Stretching, reading and walking my dog.
If you could choose a song to wake up to every morning, what would it be?
Drinking in L.A by Bran Van 3000 because it's my Mom's favourite song and it always makes me smile.
Estée's Guest Edit