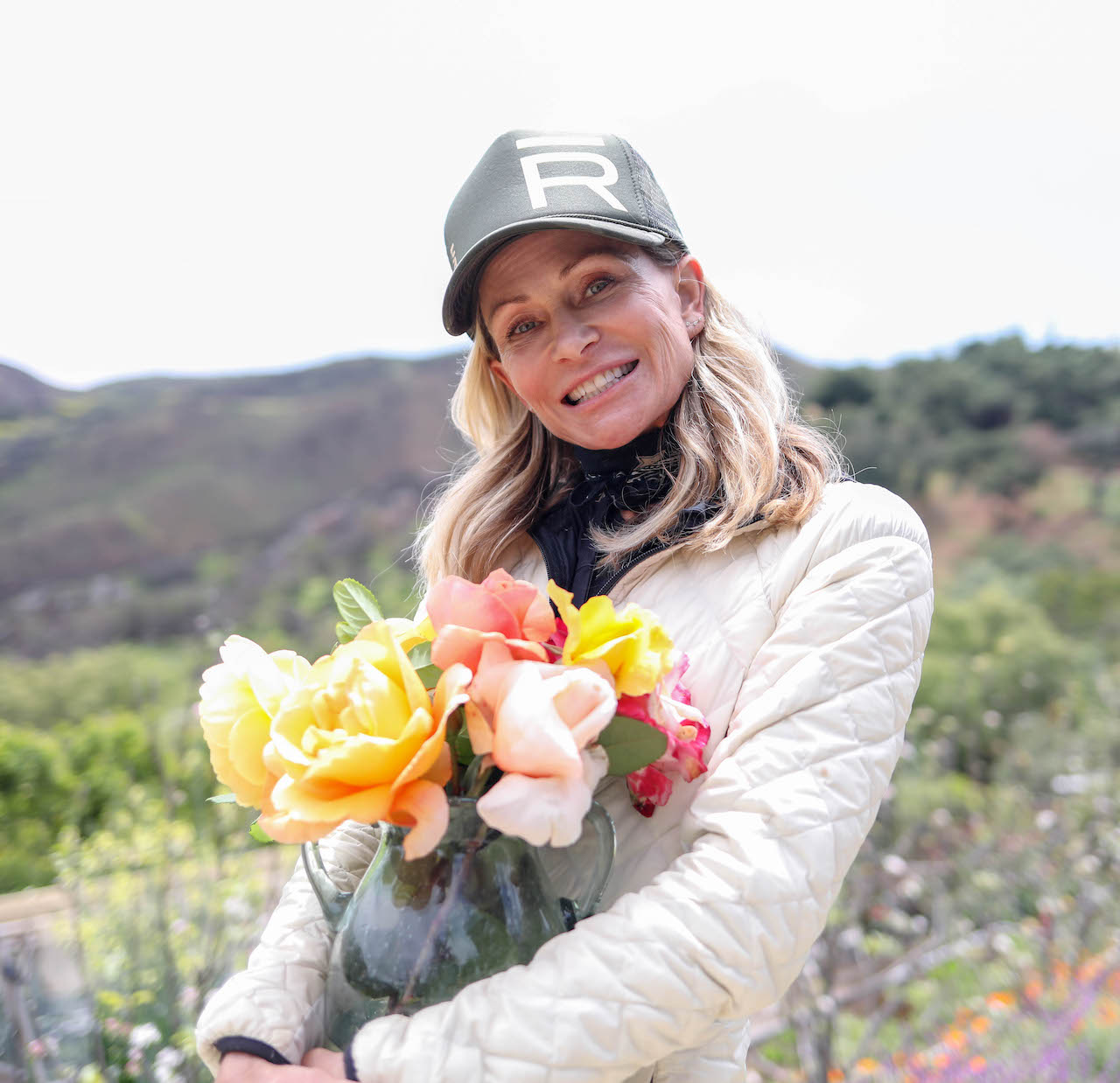 Reset with Sue Glasscock of The Ranch Malibu
Meet Sue Glasscock, Co-founder of The Ranch Malibu – an incredible retreat with the mission to improve the quality of your life by improving your health. Sue shares her simple and effective advice to drop your stress levels and make the little changes for a big impact on your life.
INHALE/EXHALE WITH SUE GLASSCOCK
What prompted you and your husband Alex to found The Ranch?
My husband Alex and I share a passion for healthy and balanced living and created The Ranch Malibu program to offer a destination for people to get healthy, reset their minds and bodies and return to nature in an 'off the grid' setting.
How did you first become interested in the world of wellness?
When I first moved to Los Angeles, I started my own landscape design business specializing in organic, sustainable vegetable garden design.  Learning about this type of farming was one of my first experiences in the wellness world.  I was really interested in the connection between the soil and surrounding environment on the nutrient density and flavor of the food being grown and also how the planet could benefit from sustainable farming methods. 
Have you always prioritized health and the outdoors?
I have always loved the outdoors and physical activity.  It's what drew me to California after graduating college. 
You have been ahead of the self-care trend for quite some time. How did the importance of self-care first impact you?
When I was in college, I gained 20lbs and was very unhappy, I had always been thin and athletic.  I struggled with every diet fad (Tab and popcorn) and was miserable physically and mentally.  I began researching healthy lifestyles and taking classes.  The first thing I learned was to accept myself as I was in the moment. This took off the pressure so I could enjoy my life while making the adjustments needed to improve my health.  It's been an amazing journey and I'm now grateful for those 20lbs!
How did you come up with the iconic Ranch program?
In creating the daily schedule, physical movement, time in nature and rest periods like daily massage and nap time were all equally important.   Alex and I practice a similar schedule when we travel and we wanted to replicate this balance at The Ranch. Working with a team of medical and fitness professionals we developed a program that is modeled after our own lifestyle but adjusted to deliver maximum results in a safe and sustainable way. 
Based on all of your incredible experience, what seems to be an overwhelming wellness concern?
I think that an overwhelming wellness concern is how much stress we put on ourselves. Technology has changed how we live and made us accessible 24/7.  I think that many people have lost the skill of relaxing and being engaged in life without their phones constantly in hand. Humans were not built to be constantly "on", it raises our cortisol levels affects our adrenals negatively.  This can lead to weight gain, mood swings and inflammation.
How can stress affect our bodies? Additionally, how can the current excessive amount of screen time affect our health?
Stress truly affects how our brain and body functions.  Under stress you can likely feel your heart rate and anxiety levels rise, you may lose your temper more easily, it can be hard to focus, your appetite and digestion are off and you could have trouble falling or staying a sleep.  All of these things inevitably impact how efficiently our body is working and compromising our immune system at a time when it has never been more important.  
Excessive screen time compounds a lot of the things mentioned above.  The blue light in our screens can impact your eye health and also interfere with the production of melatonin, making it harder to fall asleep.  What you are consuming also plays a role.  Right now, it's so easy to be glued to the news and get sucked into fear or mindlessly scroll through social media to escape everything going on in the world.  Neither of which is particularly constructive so try and put the phone down and turn the TV off 30-60 minutes before bed.  The constant staring down at the phone is also changing our posture and fostering a more sedentary lifestyle so make sure you are stretching and moving regularly! 
The delicious food is a crucial component of The Ranch experience. How do you ensure that everything is healthy and fortifying, without sacrificing taste?
The food is typically what our first-time guests are the most concerned about. "Will I have enough to eat?" "How can I be full off of a plant-based diet?" "Is it going to taste good?"  After their first meal their minds (and bellies) are immediately put at ease. 
Collectively, our chefs have more than 20 years of experience in plant-based cooking and are absolutely incredible at what they do!  They also have access to the freshest ingredients, grown on-site in our 2-acre certified-organic garden.  Their knowledge and creativity in the kitchen, paired with ingredients served at peak flavor and peak nutrient-density, ensures our meals are truly a highlight for guests each and every week. 
I love The Ranch's blending of indoor-outdoor living. Why was this design ethos important to you?
Being in and around nature has such a positive impact on our health that it was important to incorporate elements like reclaimed wood, plants, large windows or glass doors and Dutch doors throughout the property to invite that interaction and create a sense of escape for our guests.  The calming colors and clean lines of the interiors help to further promote a sense of relaxation, highlight the beautiful natural surroundings and foster a restful night's sleep.  
You offer both a seven-day program and a private program. From an experience standpoint, what are the key differences between the two, and what kind of results should you expect from each program? 
Both The Ranch Malibu and The Ranch Private are weeklong experiences that take place at our Malibu property.  The Ranch Malibu is a group experience (19 guests maximum) where all guests participate in a daily schedule that includes 4 hours of hiking, nap time group fitness classes, daily massage and yoga and complemented by a plant-based diet.  In this program, guests routinely lose 3%-6% of their body weight, substantial inches of fat loss and muscle gain, improved cholesterol levels and mental clarity.  
The Ranch Private is limited to a small group of 1-4 guests (traveling together) and the daily schedule is customized to fit the goals of the individual or group.  This means we can increase the intensity of The Ranch program for those that want more of a challenge or work around any physical limitations or preferences.  It's also ideal for those who want to experience the benefits of The Ranch program, but at a distance from the larger group, as program features private dining spaces and fitness rooms.  Results for The Ranch Private will vary depending on the goals of the participants. 
What prompted you to start The Ranch's line of clean beauty products?
We have all of these incredible healing ingredients in our garden and I wanted to share their power with those that can't get away for a week at The Ranch.  The line, like our programs, was developed with the idea that healthy skin can be achieved through consistent routines and clean products.  It also reflects of our core principles– simple yet effective health practices, recognizing nature's healing power and supporting the body's natural renewal process.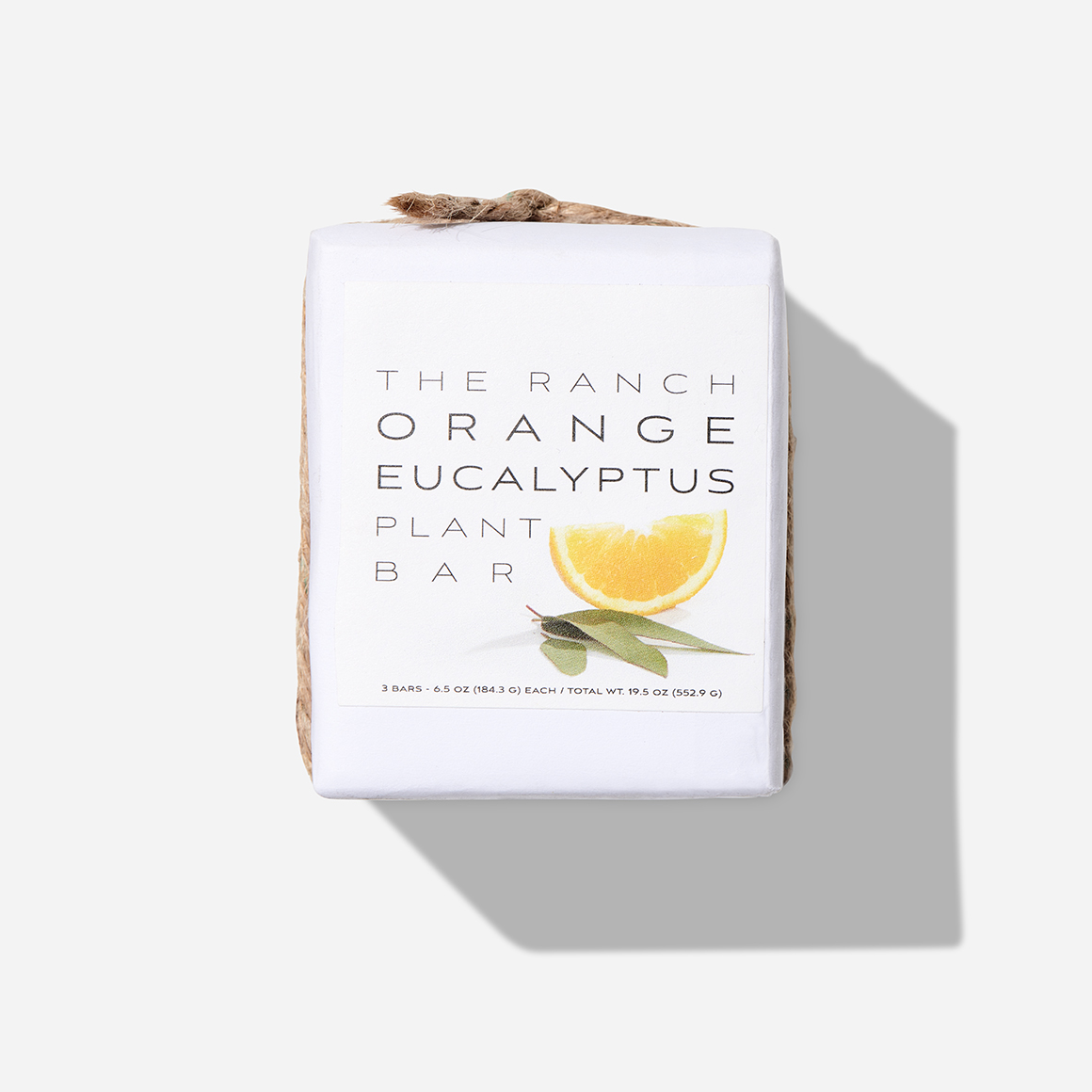 THE RANCH
ORANGE EUCALYPTUS PLANT BAR
$28, thesleepcode.com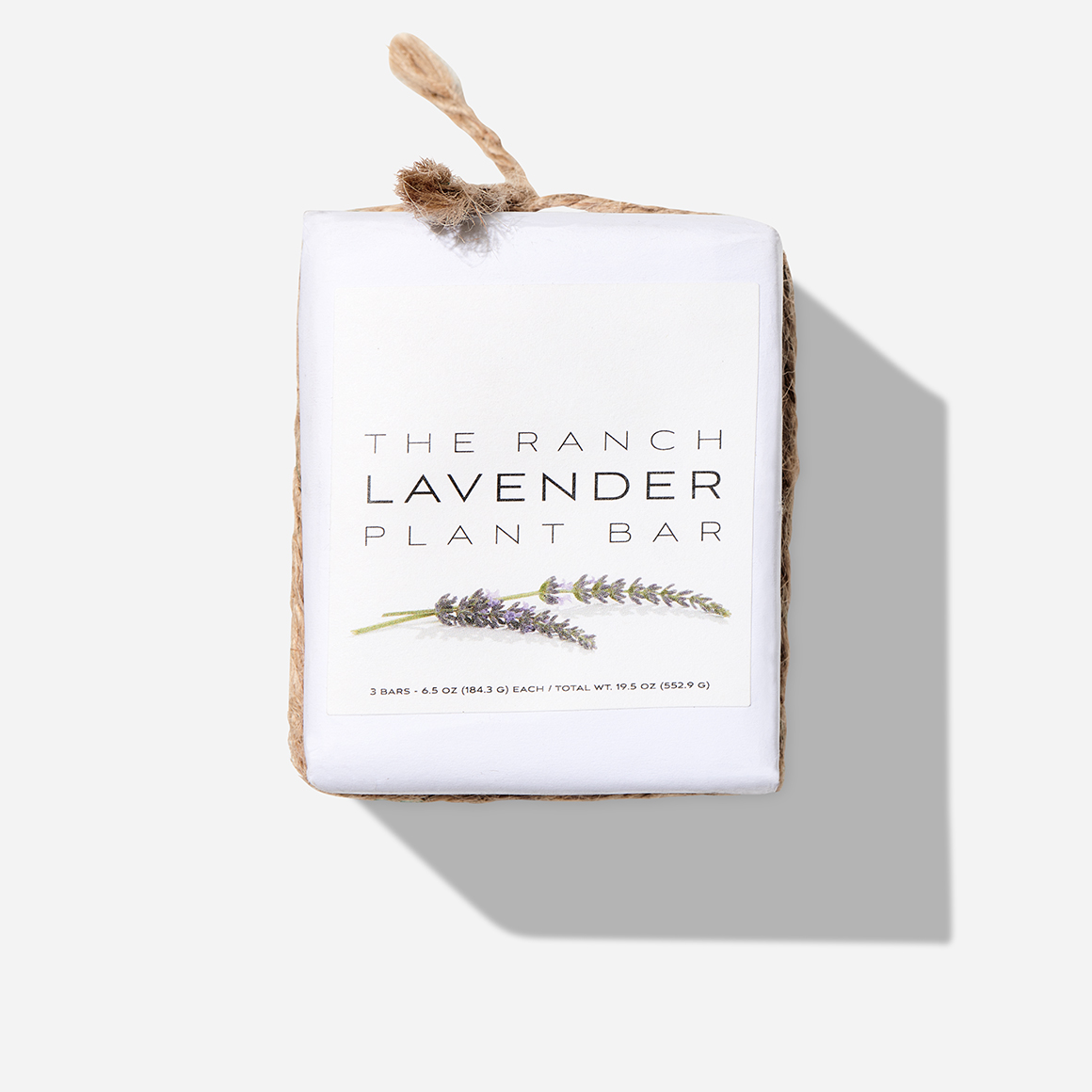 THE RANCH
LAVENDER PLANT BAR
$28, the sleepcode.com
Your pop-up program in the Italian Dolomites was such a success. Are you planning for other programs abroad?
Yes, stay tuned! 
We love your cookbook! Do you have a favorite recipe of yours?
Thank you!  That's a tough one… I think it is between the vegetable lasagna and the chickpea masala with naan
Do you have any healthy tips for those that travel frequently throughout the year, or for those that have a really hectic schedule?
Water, water, water!  It's a motto at The Ranch but really something you should live by 365 days a year, especially while traveling.  
I take The Ranch Complete Greens, our nutrient-dense green powder, with me to ensure I'm getting all my nutrients and fiber to keep me feeling great!
I will do push-ups, planks and sit ups each day I'm traveling. It's easy and only takes 10 minutes. 
Spend time in nature each day to boost the health of your brain and your body. 
What are some healthy practices that you rely on (especially during this insane time)?
I spend a lot of time outside in nature.  I walk, hike, garden and pay extra attention to its beauty.  I also am practicing small acts of kindness each day like allowing people to go in front of me in traffic, buying someone a coffee, taking time to call someone and dropping off some delicious fruit from our garden to a neighbor.
For those that are intimidated by a wellness journey, what are some easy lifestyle habits they can pick up?
The beauty of The Ranch program is that it shows our guests how much they can impact their health by making small, incremental changes to their habits to create big shifts over time. 
To that end there are so many easy adjustments one can make to get started. 
Diet
It's not about changing everything all at once but rather focusing on adding more whole foods into your diet, eating organically and eating seasonally to connect your body to the natural cycle of the planet.  
For someone just getting started that could also look like drinking a glass of water before every meal, turning off the screens (yes phones too!) while eating and really chewing each bite of food to give your mind time to enjoy what you are eating and process when you are actually full.  All of these practices will aid in digestion and prevent overeating.
Body
Make movement a priority.  Get a device that monitors your steps and try to increase the number you are taking each day – even if it's only by 100 steps that's still progress!    
The best workout for you is one that you will do consistently!  Don't be afraid to try different types of training until you find the one that keeps you coming back.  
Mind
Develop a regular meditation practice.  There are so many great apps to help you get started – I love Headspace in particular! Even just a few minutes a day can help give your mind a much-needed rest.  
Write down 3 things you are grateful for each day.  At The Ranch, we start and end each week expressing gratitude.  It helps to keep our awareness in the present moment and trains the mind to seek the positive in life, rather than focusing on the negative.  
Upon waking I will also lay with my eyes closed and say a prayer of gratitude for my life.
Journaling can also help get the clutter of thoughts in the mind out onto a piece of paper and help us gain perspective on our lives, manage stress and help us process our emotions. 
For those that need an immediate reset, what can they do?
Turn off the news and even better – come to The Ranch! 
Balance is an unachievable concept– how do you deal with the overwhelming days?
I would actually say that balance is achievable, it just takes a lot of work and focus to not let the external environment disrupt your internal focus.  That being said, this past year has certainly put us all to the test in terms of overwhelming days!  I found that strengthening my mindfulness practice, focusing on the present and what is in my control, has really helped to keep me grounded.  
I also think that we need to stop trying SO HARD at everything we do…there is no perfect.  We stress ourselves by comparing, pushing and never giving ourselves a break.  We need to be kinder to ourselves and accept where we are and who we are is perfect in every moment.
What do you love the most about what you do?
Spending time with our guests, many of whom have become lifelong friends, and seeing the profound changes they have made to their health that were sparked by a trip to The Ranch. 
What is next? Any sneak peek?!
We are working on some really exciting new medical and wellness treatments at The Ranch, including IV Therapy which is launching in January.  We also have new beauty and food products debuting in the Spring!