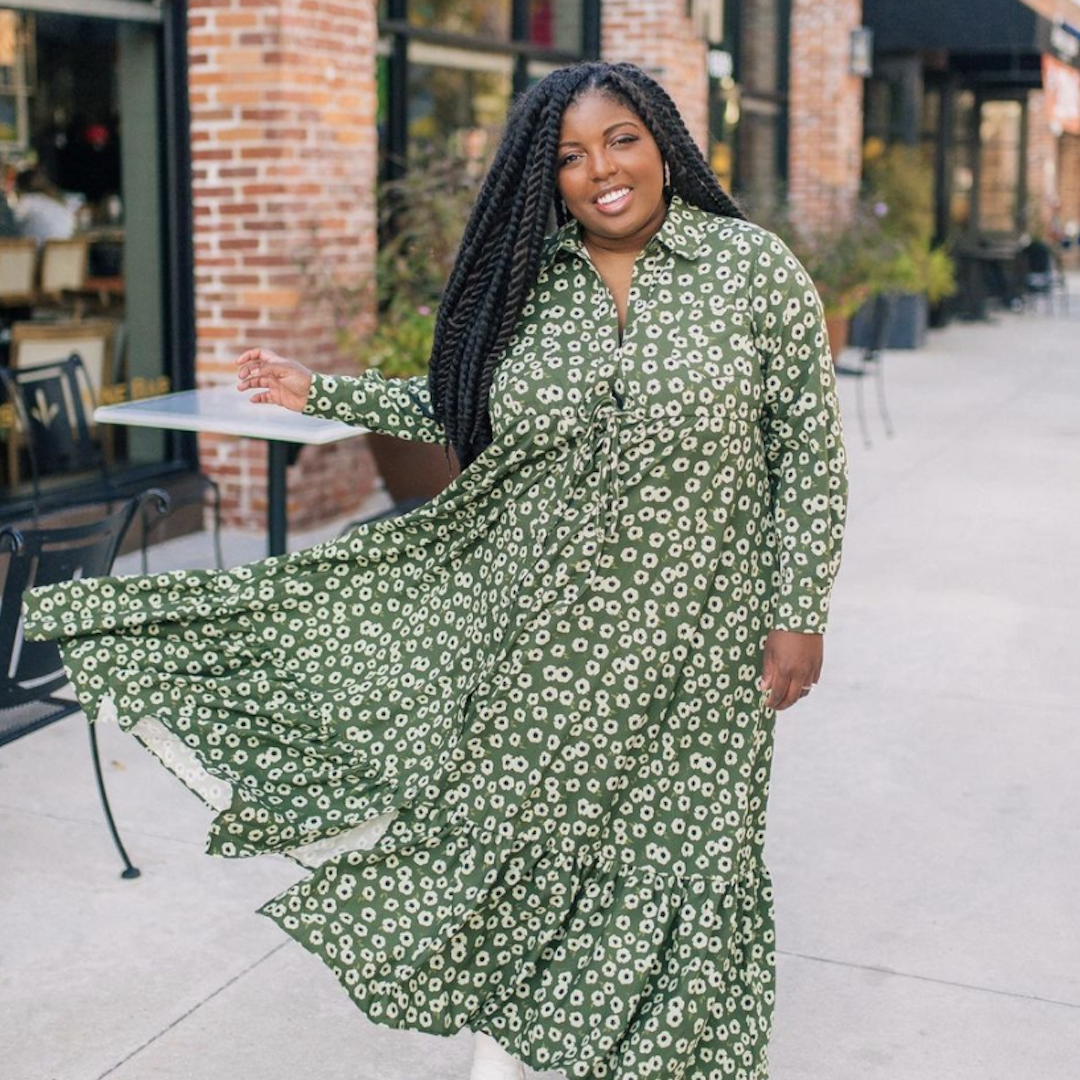 Meet Lifestyle Blogger Ayana Lage
Ayana Lage has a busy schedule. In between hosting her podcast, Asked by Ayana, and writing for her lifestyle blog, she is the mom of a toddler. Bedtime is her time to recenter and catch her breath. She gets real with us about her routines, guilty pleasures, and more.
Do you have a bedtime ritual?
After I wash my face and brush my teeth, I change into pajamas and talk to my husband about how our respective days went. Sometimes, it's hard for us to catch our breath as we chase around a toddler, so it's nice to recenter. He usually falls asleep first, and I spend my time scrolling through Twitter or reading long-form journalism articles until I fall asleep. It's not the healthiest bedtime choice, and I'm trying to get better about screen time.
What do you wear to bed?
I alternate. Sometimes, I'm in nice pajamas — my favorite pair is from Saks Off Fifth. During pregnancy, though, I got used to prioritizing comfort over fashion while sleeping, and it's been hard to drop. Lately, I sleep in oversized t-shirts from my alma mater (Go Gators!)
What is on your bedside table?
My bedside table usually has a cup of water, medications, and whatever book I read last — in this case, that's Rhythms of Prayer by Sarah Bessey. One of my best friends got me a mother-child figurine after I had a miscarriage, and that's always there too. I also just got the Hatch Restore, and I keep it there as well.
Do you have any recurring dreams?
I used to have recurring nightmares, which was really scary. These days, I don't remember my dreams most nights.
Are you reading or watching anything good at the moment?
I'm watching Hacks on HBO right now, and it's brilliant comedy. I can't recommend it enough!
Which scent makes you think of bedtime?
Lavender! I find it very calming.
What are some nighttime items you cannot live without?
When I'm feeling indulgent, I'll have a cup of black tea, no sugar before bed. I don't feel the effects of the caffeine, and it's very soothing. I also love my BlanQuil pillow — I'm a total pillow snob, and it's my favorite of the ones I've tried.
What is your guilty pleasure?!
Trashy reality TV and scrolling through TikTok.
How do you engage in self-care?
My go-to answer for a while was, "I don't," but I've gotten better at it recently. I'll power off my phone when I need a break. For me, it's important to physically turn it off instead of just locking it, because I know I'll reach for it otherwise. I've also been taking long walks on my lunch break, and it helps me feel better about the day.
What do you consider the single most important thing for a good night's sleep?
Comfort. I can sleep through noise and don't find myself sensitive to light, but if I don't feel fully comfortable, I'll toss and turn all night.
Did you have a bedtime routine growing up?
My parents would pray with us before bed every night, which I always found very sweet. 
What was your favourite childhood bedtime story?
I don't know that I had one! For my daughter, we love the book "Sulwe" by Lupita Nyong'o.
What is your skincare and beauty routine like? Do you have any holy grail products?
My skincare and beauty routine is relatively simple. For years, I only used face wash with no moisturizer or anything. Recently, I've integrated BHA and retinol into my routine as well. For beauty, I usually just wear foundation, mascara, blush, and tinted chapstick. If I'm going out, though, my holy grail lipstick is MAC Good Form, which I just found out has sadly been discontinued.
How would you choose to spend one hour of free time?
Drinking an iced coffee on the couch and reading a good book, preferably a psychological thriller.
If you could choose a song to wake up to every morning, what would it be?
Solar Power by Lorde.