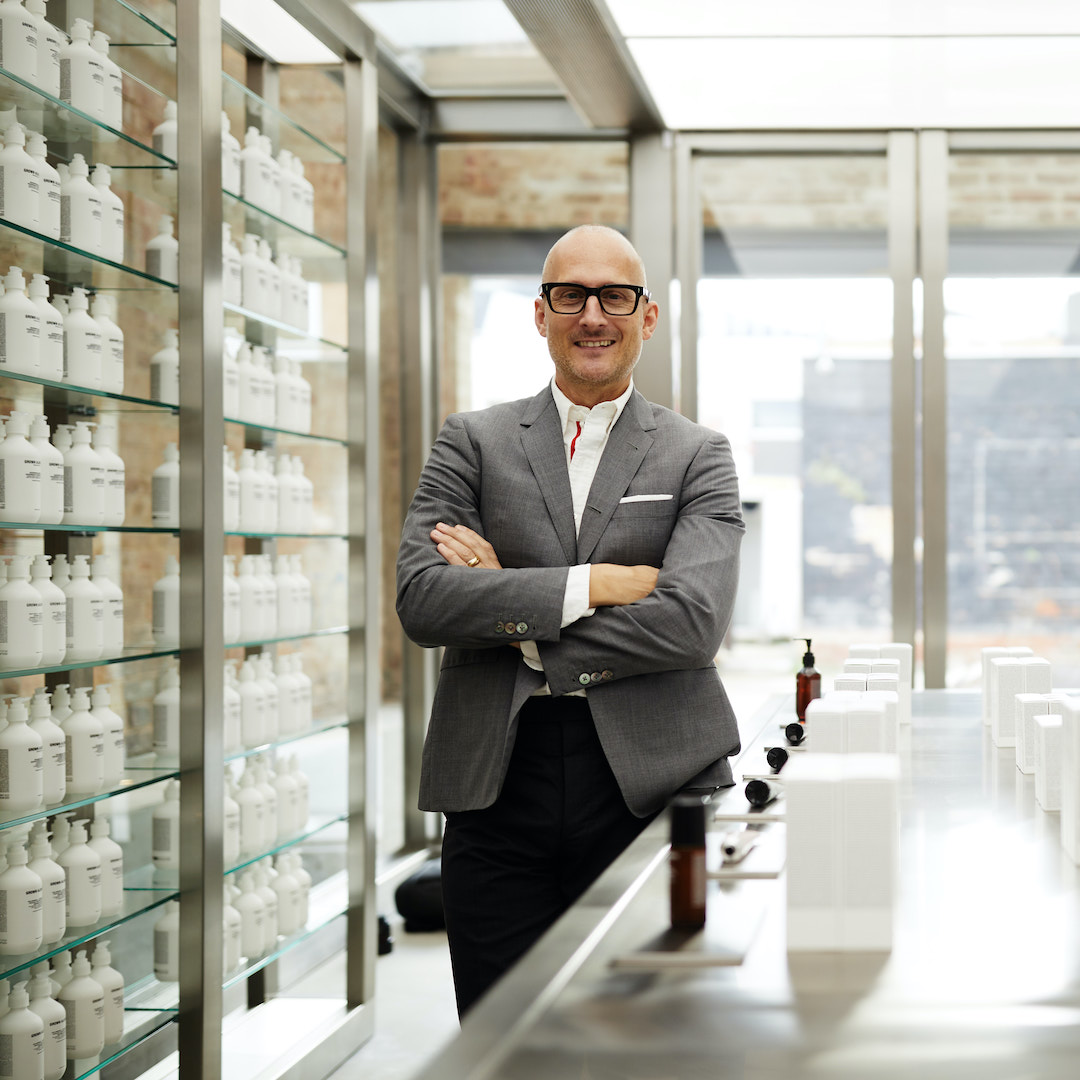 Meet Jeremy Muijs of Grown Alchemist
Meet Jeremy Muijs, founder of Grown Alchemist. As one of our favorite skincare brands, we wanted to know more about everything that goes in to developing their incredible products. The secret? Recognizing the connection between overall health and beauty, and understanding that a true glow starts from the inside out.
You founded Grown Alchemist with your brother Keston. What was the catalyst behind the conception and launch of the brand, and what inspired you to work together?
After working for many years as consultants in product and brand development, Keston and I decided to move towards the natural side of the skincare market. It was during this shift that we witnessed our clinical results demonstrating improved cellular function when exposed to natural ingredients. We started working on the concept of Grown Alchemist in the late 1990's. We curated a team of the best scientists from around the world, and for 10 years furthered our research into the link between health and beauty before formally founding Grown Alchemist in 2008.
Although Keston and I are very different, we understand how to play to each other's strengths and have respect for what the other brings to the table. Another benefit of being family is the trust between us. It's one of the things I value most about our working relationship. At times, this familiarity can be challenging in the workplace. Sometimes we can be blunter with one another than if we were just business partners, which is ok from time to time but can wear thin after a while, so we often have to remind ourselves at work that we are colleagues first and family second.
You focus on "bio-compatible beauty" at Grown Alchemist. Can you explain what that is and why it's so important?
Grown Alchemist has understood the importance of using active, 100% natural ingredients in skincare, as well as nutricosmetics and advanced treatments in order to stimulate the biological functions that support healthy skin.  Our products work in synchronicity with the skin: restoring skin function, detoxing the dermis, then activating skin function using the latest natural cell-communicating ingredients including: Neuro-Peptides, Tetra-Peptides, Tocotrienols, and advanced Hygroscopic actives.
We are a natural brand, but we are focused on delivering formulas capable of transforming skin, so we use the latest scientifically-innovative and researched natural ingredients. We are more than a skincare company– we look at beauty and health holistically.
What are your favorite Grown Alchemist products and why? How do you incorporate them into your daily routines?
Many people don't realise that some of the most chronic complexion conditions (acne, eczema and inflammation) are our biological response to the accumulation of toxins in the human body. Our skin is constantly being exposed to external stressors which trigger this response such as pollution, environmental debris, blue-light emissions and harmful synthetics found in common cosmetics. Therefore, we place such importance on the detoxification process when it comes to maintaining a healthy, youthful complexion.
Our Detox Serum Antioxidant +3 protects the skin from the complete force of not only oxygen-generated free radicals, but also those created carbons and nitrogen. It's one product I always recommend for those looking for rapid results. In only two weeks of twice daily usage, the skin is deeply detoxified, glowing and hydrated.
I use Detox Serum after cleansing and before any other serums I use, depending on what my skin needs at the time, and follow with moisturiser.
One of your core values is being at the forefront of a myriad of health-related fields to create the most efficacious products, especially when it comes to anti-aging skincare and supplements. What is the research and development process like?
Through years of research, we know that everything we put in or on our body has the power to give or the power to take. At Grown Alchemist, we develop products that won't compromise health, and offer our customers a holistic approach to health and beauty. We believe through the combination of diet, gut health, mental wellness, environment, and topical skincare, it is possible to fundamentally change the aging process of the skin and body. This is why we created not only topical skincare, body care and hair care products, but also Nutricosmetic supplements, that work at a bioactive level, to support the health of your body from the inside out. We continuously work on the five pillars that are the guiding principle of how we develop our products.
As a consumer, what are the most important ingredients for us to look for in our skincare? Are there any that we should avoid?
Our skin needs a host of essential peptides, vitamins, and antioxidants to maintain optimal health, so we don't usually promote any single ingredient. We encourage consumers to look for products or ingredients that are 'clean' and avoid products that use traditional synthetic ingredients. 'Clean' beauty refers to sustainably produced products which are plant-based and free of harmful toxins and carcinogens; also, beauty products which are biocompatible with the body, not tested on animals and feature consciously made recyclable packaging. We advocate for clean beauty– our products use the highest quality of natural and organic ingredients and are certified toxic free and cruelty free. That's our commitment to the world and to our consumers so they can make informed product choices.
What are your favorite trends within the skincare space at the moment? Which do you hope are short lived?
Consumers are increasingly awakening to the responsibility we hold to ensure future generations have access to the same healthy and natural-resource abundant planet we have now.  COVID-19 has also allowed most of us to slow down and focus on other areas of our life that we previously may have neglected such as diet, exercise, and connectivity with each other. This has overwhelmingly led to consumers making positive changes to their beauty routines and transitioning into 'clean' and sustainable beauty trends and practices, and the demand will only continue to grow.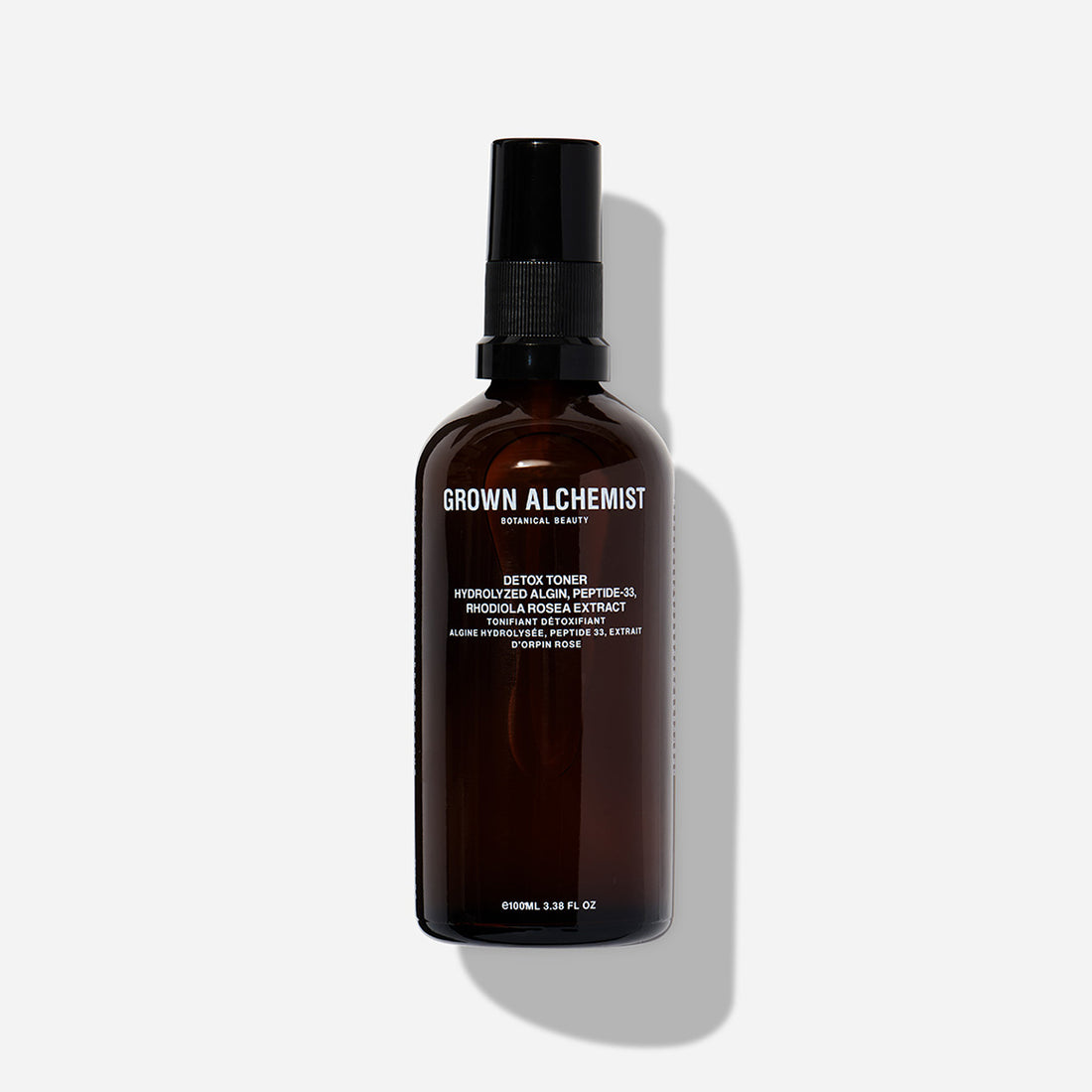 Grown Alchemist
Detox Toner
$58, thesleepcode.com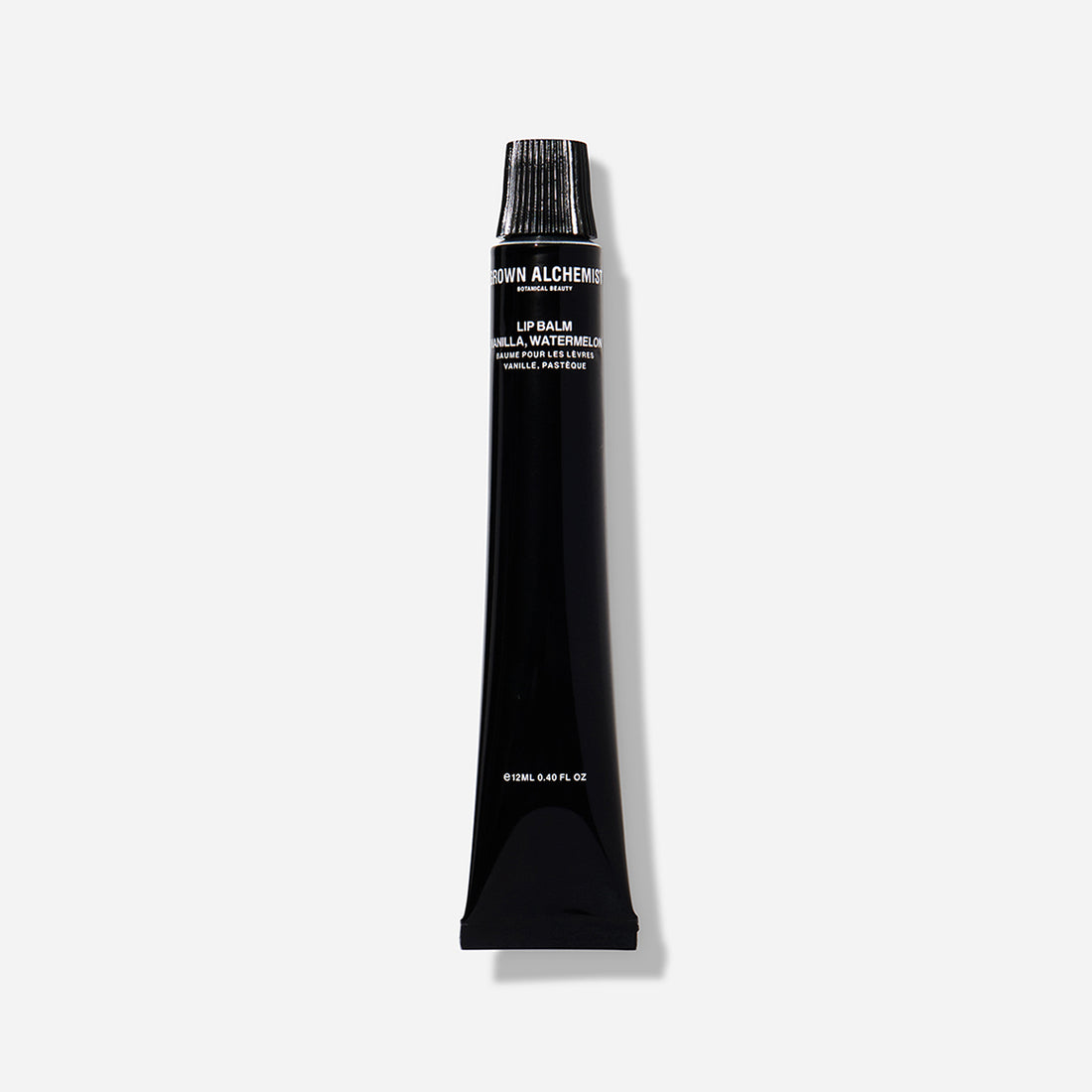 Grown Alchemist
Lip Balm: Antioxidant +3 Complex
$29, thesleepcode.com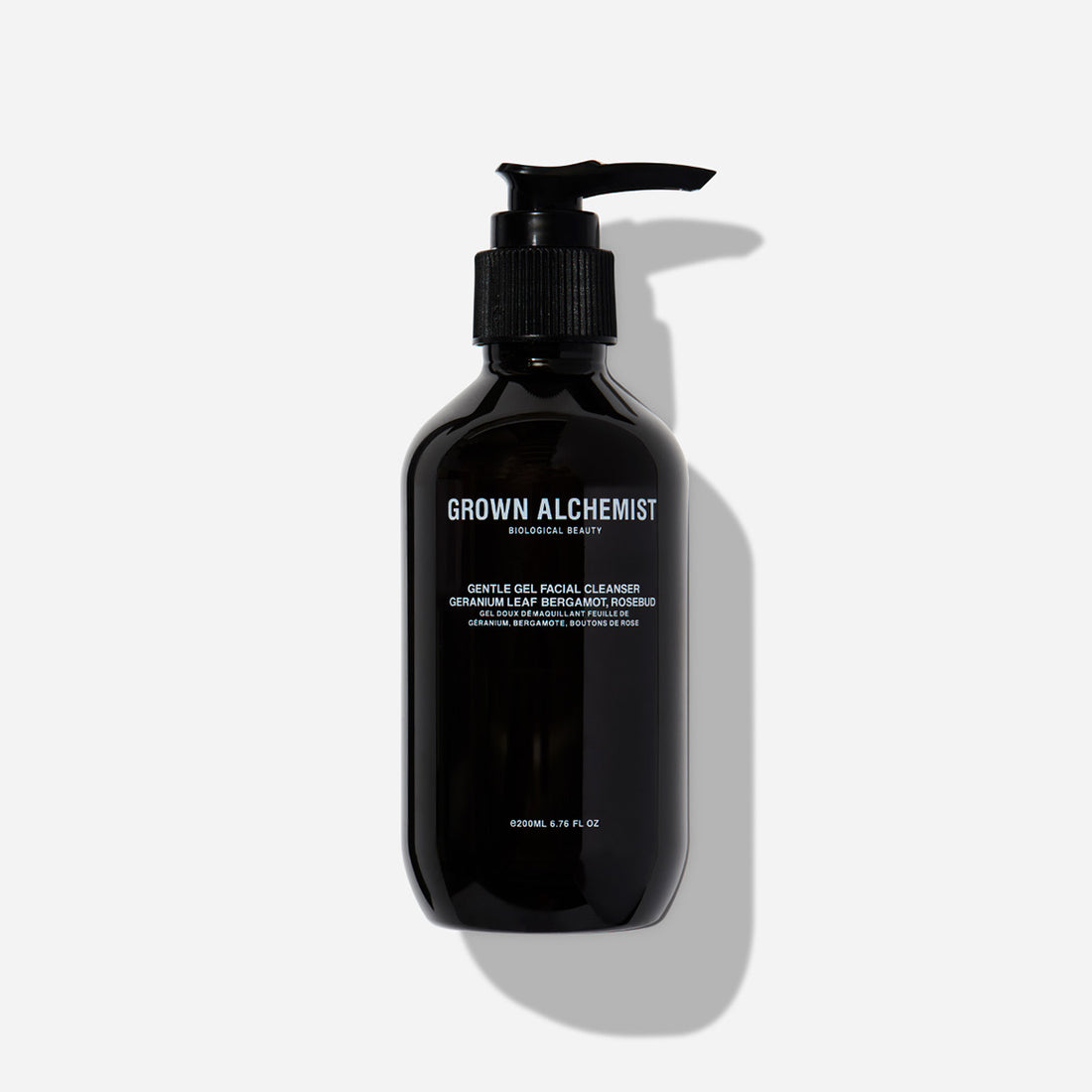 Grown Alchemist
Gentle Gel Facial Cleanser
$39, thesleepcode.com
Rapid Fire Round:
Do you have a bedtime ritual? 
Shower, moisturize, moisturize, moisturize, moisturize!
What is on your bedside table?
Orchids.
Are you a night owl or an early bird?
Naturally a night owl, artificially an early bird!
Which scent makes you think of bedtime?
Our new 100% soy candle (not launched until October 2022). I burn it every night.
Are you reading or watching anything good at the moment?
Fiber Fueled Diet.
What are some nighttime items you cannot live without?
Treatment cream and facial oil.
What is your favorite way to de-stress?
Cinemas.
What do you consider the single most important thing for a good night's sleep?
What you eat from 3pm onwards.
How would you choose to spend one hour of free time?
Being in the park.
If you could choose a song to wake up to every morning, what would it be?
"Something" by Chet Baker.