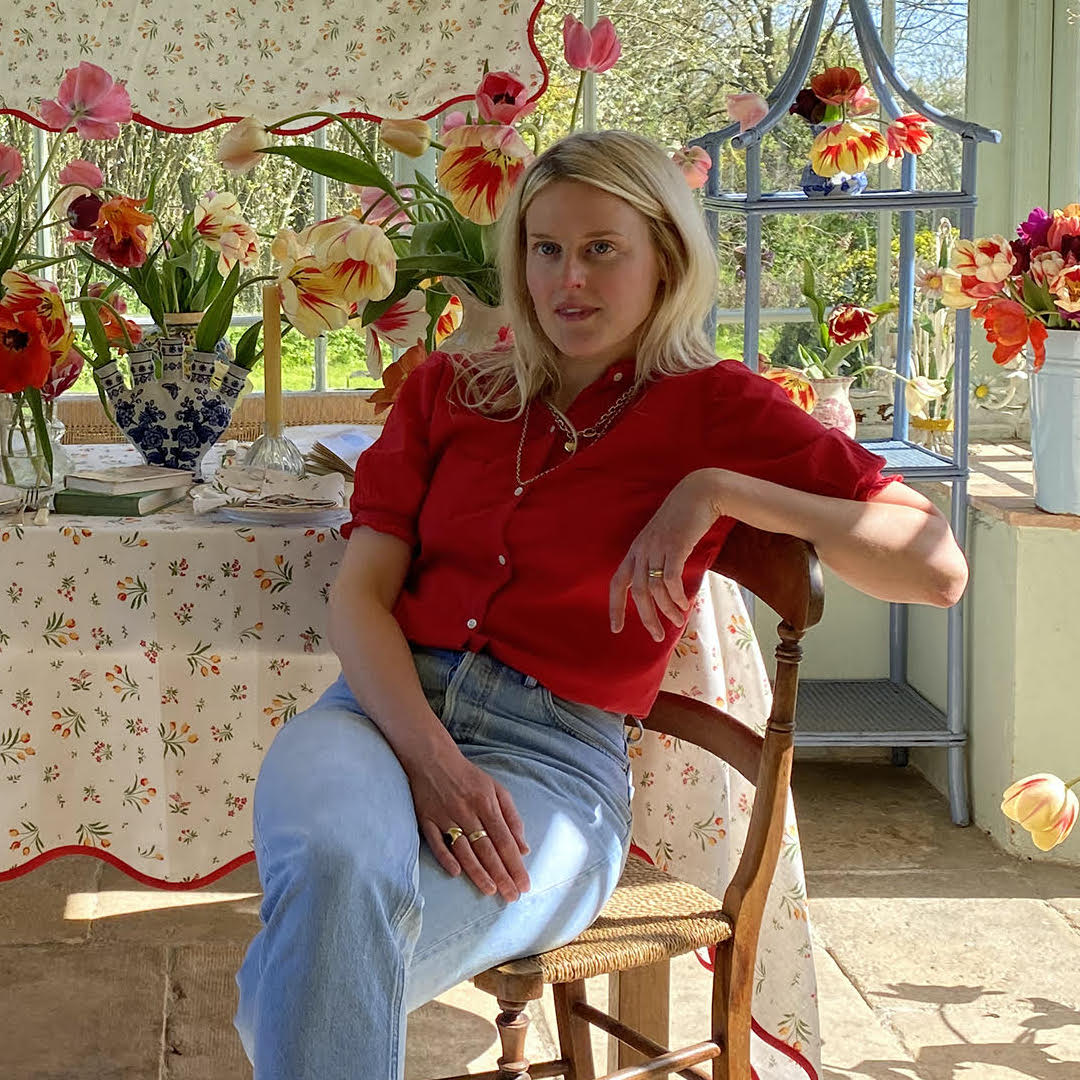 Meet Ella Ringner of YOLKE
Meet designer and founder of YOLKE, Ella Ringner. She shares with us what makes a #YOLKEgirl, where she draws inspirations for her playfully printed sleepwear, and her favorite (and least favorite) trends.
Tell us about the inspiration behind Yolke. Did you see a gap in the sleepwear market?
Yes at the time we were looking for contemporary homewares in modern playful prints. Pyjamas and clothes to wear around the house was a natural fit and thus the Yolke pyjama set was born.
Who is the #YOLKEgirl?
Strong, independent free thinkers.
How do fashion trends and/or your own personal style translate into Yolke's designs?
A lot of what I design is based on vintage treasures I have found in markets or inherited. Wardrobe heroes I couldn't live without or just want to live in.
What's a current fashion trend you like?
I am loving waistcoats over dresses.
One you loathe?  
Probably crocs!
How do you see the lines between lounge/pjs and daywear blurring?
A beautiful pyjama set is just an elegant extension of a 2 piece suit, which can make you feel anything from sexy to powerful to comfortable when worn out.
How do you think the pandemic has affected the sleepwear we choose and how and when we wear it? 
I think people have been focusing on self care, we all exhaled and took a good look at our lives. Sleep is so important, so is looking after oneself and the ritual of getting ready for bed. Also a silk pyjama set looks great on a zoom call!
What's next for Yolke? Any sneak peaks?!
It's a really exciting time here at YOLKE, and after last years Christmas Shop we have some exciting collaborations in the pipeline along with new styles which we will announce in the the near future. Sadly I can't tell you much right now, but keep your eyes peeled!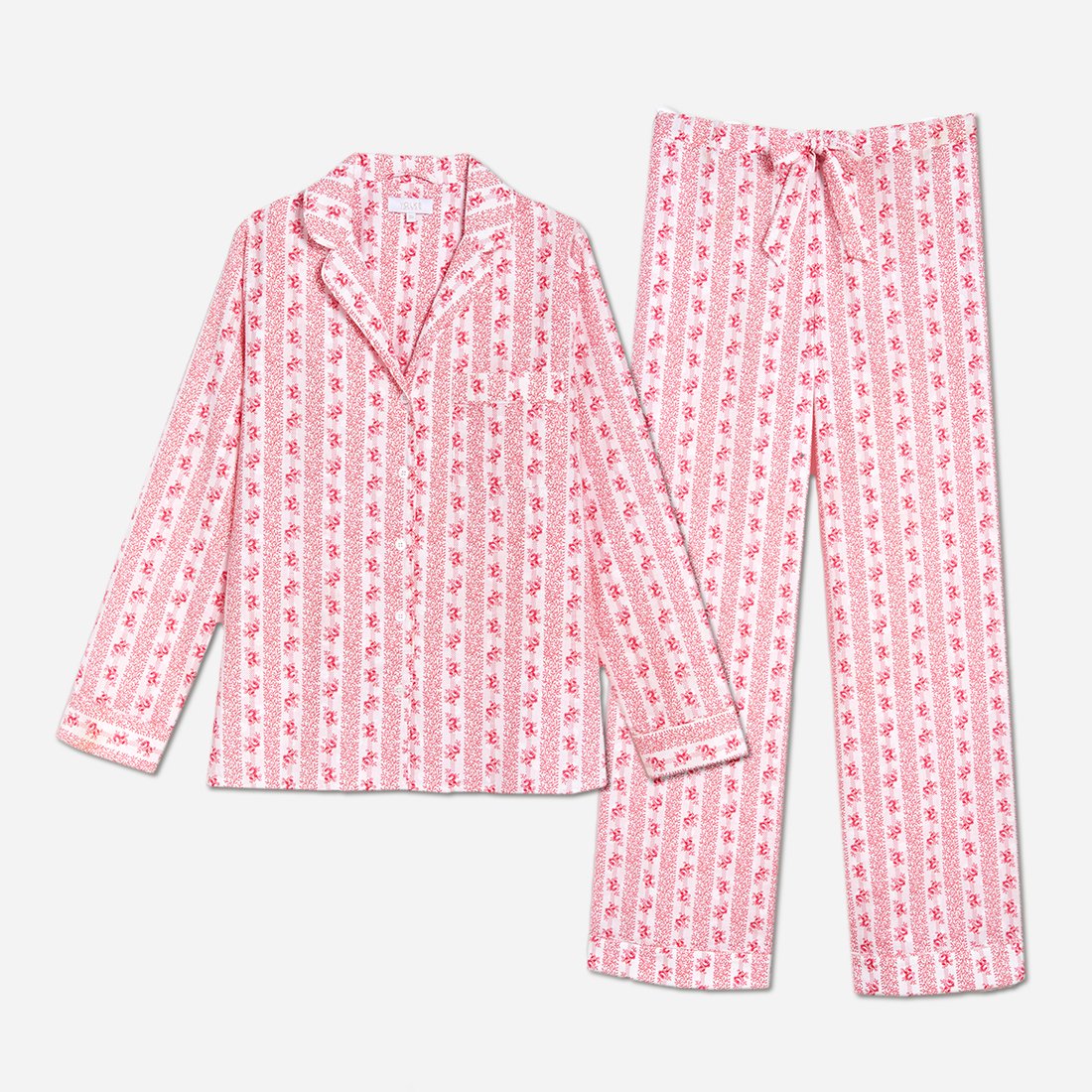 Yolke
Classic Pajama Set
$184, thesleepcode.com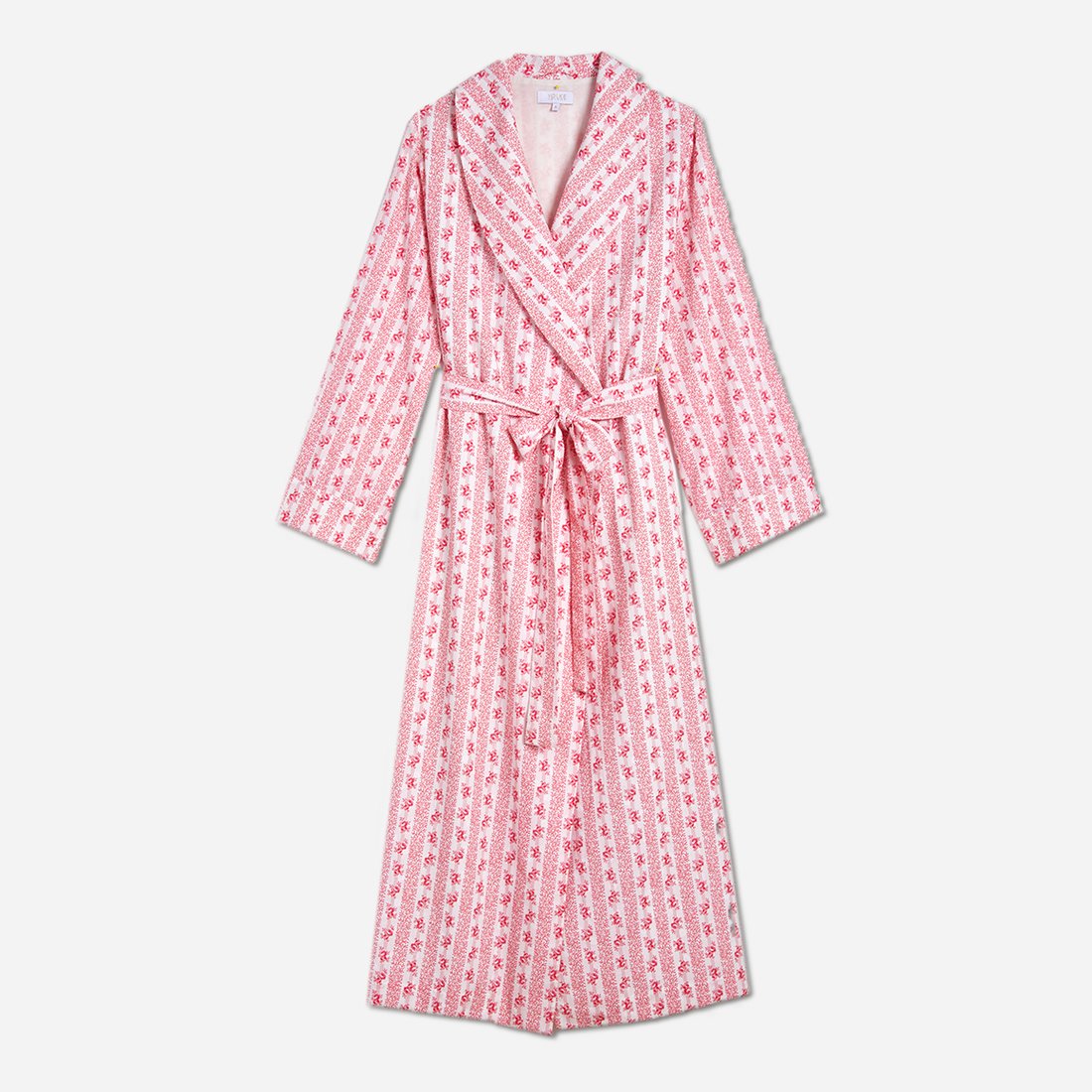 Yolke
Dressing Gown
$177, thesleepcode.com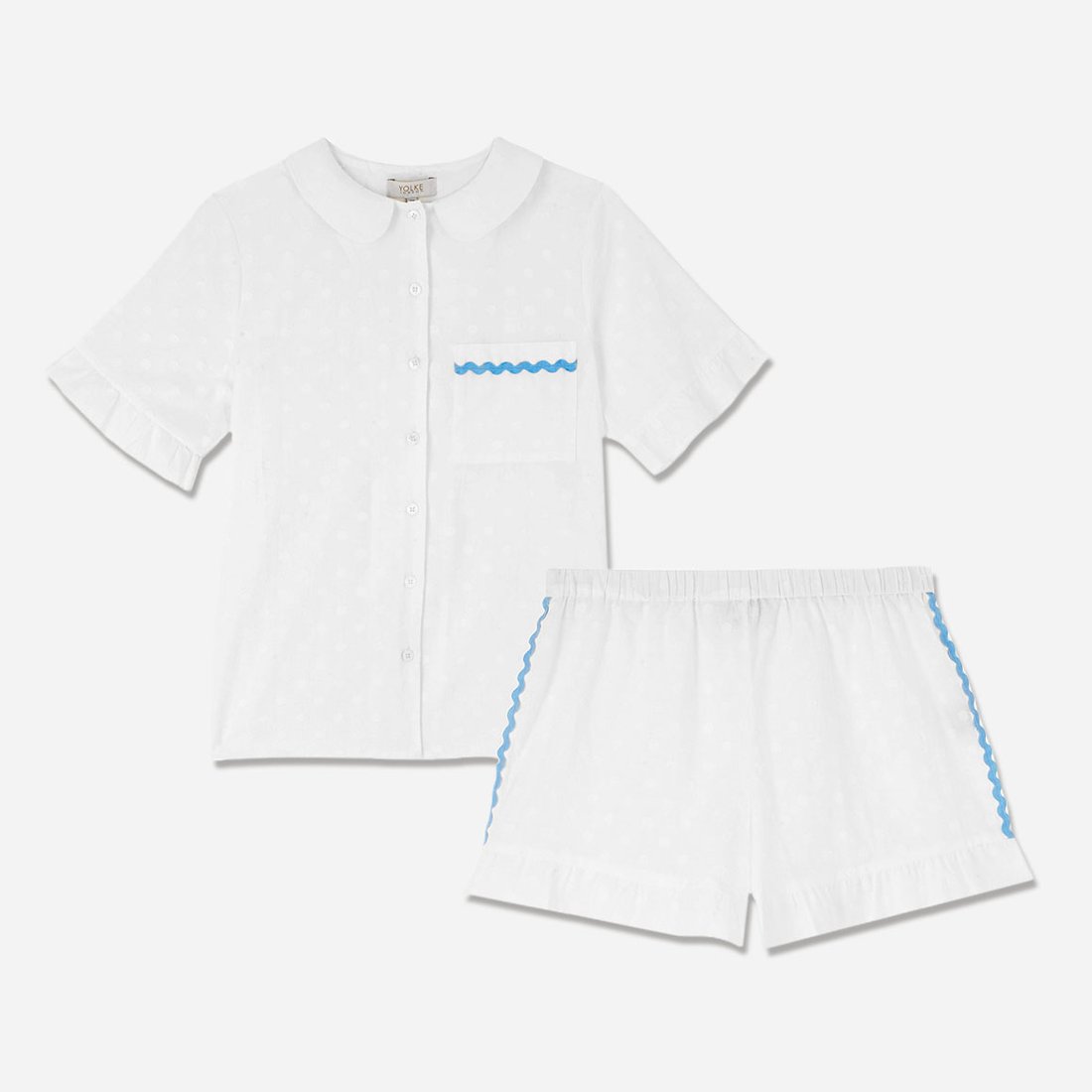 Yolke
Thebe Frill Short Set
$152, thesleepcode.com
RAPID FIRE ROUND:
Do you have a bedtime ritual?
I kiss both my kids on the head, put my pyjamas on, brush my teeth, wash my face and massage in night oil. If I have time then a hot bath and herbal tea and apply a face mask and take a few minutes to breath out the day.
What do you wear to bed?
Our white cotton jacquard pyjamas.
What is on your bedside table?
Night oil, hand cream and the weekends supplements.
Do you have any recurring dreams?
No, I don't currently remember my dreams, it goes in waves.. luckily at the moment I am sleeping very deeply.
Which scent makes you think of bedtime?
Freshly clean sheets.
What are some nighttime items you cannot live without?
Pyjamas and a toothbrush.
What is your guilty pleasure?!
Red wine.
What is your favorite comfort food?
Chimi + beansprouts.
How do you engage in self-care?
Trying to find 5 minutes peace.
What do you consider the single most important thing for a good night's sleep?
No phones or tv upstairs or near our bed!
Did you have a bedtime routine growing up?
I cant remember..
What was your favourite childhood bedtime story?
Babar the Elephant & Eloise at the Plaza
What is your skincare and beauty routine like? Do you have any holy grail products?
Ren Radiance renewal mask, Ren steady glow aha tonic, Tata Harper water lock moisturiser & restorative eye cream, Weleda Skin food, Aurelia night oil.
How would you choose to spend one hour of free time?
Reading in the sun.
If you could choose a song to wake up to every morning, what would it be?
Bird Song