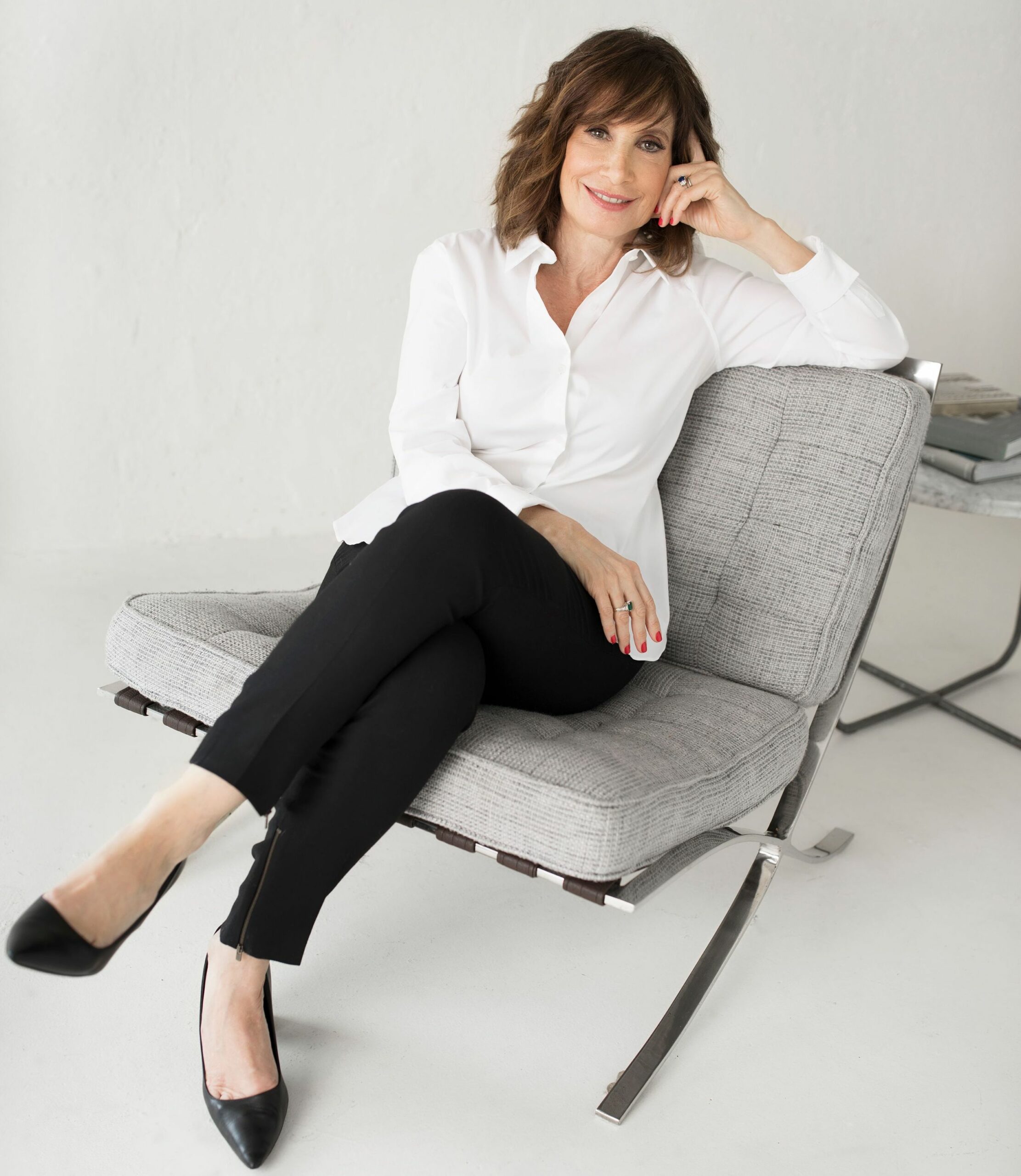 Meet Dr. Loretta, Dermatologist and Skincare Expert
We're happy to introduce Dr. Loretta Ciraldo, dermatologist and brand founder of Dr. Loretta– a skincare brand that addresses the real world factors that age our skin. She shares with us the science behind her products, her professional take on current industry trends, and more.
We love how science and medicine are behind your products and philosophy. How are your products unique within the skincare industry? What was the catalyst to starting your own product line?
I've created products that fill a void in terms of addressing all the real world factors that age our skin. After performing thousands of total body exams on patients' skin, I recognize that it's the skin that gets exposed to the environment that undergoes the major unwanted aging changes. Our Dr. Loretta products address the skin damage we get from pollution, climate issues, irritating ingredients and light, both UV and visible.
You believe in simplified skincare. What are the essential nightly and morning skincare routine steps?
You really do have to cleanse morning and night. And then use a serum or moisturizer with a strong antioxidant. We use a powerhouse antioxidant called Lipochroman which was originally used intravenously to help cancer patients. I also know that certain people do best using some Vitamin C and others are more responsive to retinol. I believe that you need to try both to see if your skin responds best to one or the other, or possibly both, and use these for the extra boost.
In your experience/professional opinion, how important is sleep to skin, health and beauty?
Getting adequate sleep is extremely important to the health of all organs, including the largest, our skin! When we are sleep-deprived our body over-secretes cortisol, the stress hormone that weakens skin barrier, makes our skin get puffy and can also increase acne breakouts.
Any recent skincare trends (ex: Gua Sha, LED masks, etc.) you totally reject? Any you embrace and/or are compelled by?
After forty years of practicing dermatology I recognize that different devices can help different people. I've had patients who see results from the Neutrogena LED acne mask, Gua Sha, at home micro-needling. I would say the one at home trend that I am at issue with is the 12 step regimen.  Too many steps often results in irritation. And this can dilute out the actual effectiveness of many of the basically beneficial separate steps.
Like The Sleep Code founders, you work with your daughters! Did you launch the business together? Have you learned any lessons about working with family along the way?
I started formulating skincare for other dermatologists and cosmetic clinics nearly thirty years ago. My four children have always leant a hand when things got busy in our business. Then about six years ago my oldest and youngest daughters became very interested in working together to develop a brand based on my philosophy of protecting our skin from the external factors and aggressors that really contribute to all the unwanted changes we see in skin exposed to the elements. This led us to developing our brand, Dr. Loretta.
I've learned that family business is about passion that is endless. We are passionate about all being there for one another to help us achieve our goal of creating skincare for the real world to empower women at all ages.
What's next for Dr. Loretta? Any sneak peeks?
Yes, we've had so many requests for a unique scrub product and we've been working on it for nearly two years…it'll drop later this year so stay tuned!
RAPID FIRE ROUND:
Do you have a bedtime ritual?
I always do my nighttime skincare routine, starting with massaging in my cleanser and then going on to layer my face, neck and hand with serum, moisturizer and mask.
What do you wear to bed?
I love PJs! And I love gardening so most of my PJs have flowers all over them.
What is on your bedside table?
Right now a Harlan Coben mystery.
Do you have any recurring dreams?
I do wish I can remember my dreams but unfortunately, I just can't!
Are you reading or watching anything good at the moment?
Just finished Mere of Easttown on HBOMax.  Highly recommend it!
Which scent makes you think of bedtime?
Lavender. It's so calming.
What are some nighttime items you cannot live without?
Our Dr. Loretta Gentle Hydrating Cleanser to wash away pollution particles, makeup and debris from the day, Dr. Loretta Tightening Detox Mask to sleep in, a satin pillowcase, and my husband of 44 years to snuggle with.
What is your guilty pleasure?
Dancing like no one is watching!
How do you engage in self-care?
Doing an at home facial with Gentle Hydrating Cleanser, MicroPeel Peptide Pads, Antiaging Repair Serum and Tightening Detox Mask, sitting in a quiet spot for at least twenty minutes a day to replenish calmness, taking a lukewarm bath with some bath salts and taking time to pumice my feet and do an at home pedicure.
What do you consider the single most important thing for a good night's sleep?
Being sure to clear my mind before going to sleep. So I don't watch any news or get on the computer for at least an hour before bedtime.
Did you have a bedtime routine growing up?
Not at all, wish I had. I'd gone to bed with mascara on way too much and woke up with itchy lids many days.
What was your favourite childhood bedtime story?
The Velveteen Rabbit by Margery Williams.
What is your skincare and beauty routine like? Do you have any holy grail products?
I believe in skincare minimalism. In the AM, I cleanse, then apply one or two serums cocktailed together, and my holy grail is our award winning Antioxidant Urban Sunscreen SPF 40 without which I cannot start my day. To be sure I get my nighttime routine on my skin, I like to do it after dinner since sometimes I am too sleepy if I wait to do it at bedtime. At night I also cleanse, serum and then always sleep in our Tightening Detox Mask since independent clinical testing shows it majorly restores elasticity to skin.
How would you choose to spend one hour of free time?
Doing just about anything with my grandkids, the children of our CEO Gina
If you could choose a song to wake up to every morning, what would it be?
Kenny Chesney's Don't Blink: about advice from a 100 year old saying that life goes so fast, don't miss a moment of joy or take any of it for granted.