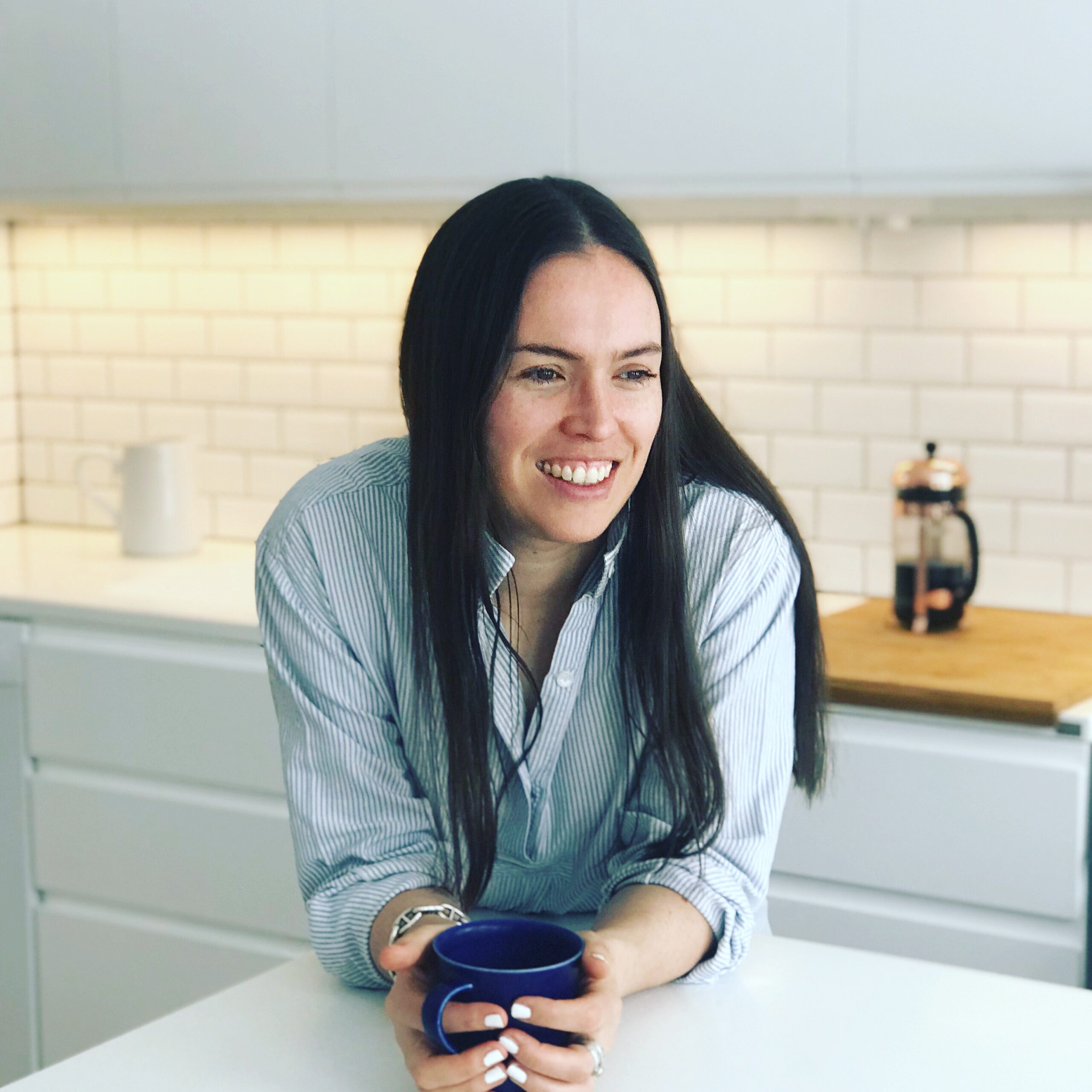 Meet Alexandra, Founder of The Sleep Shirt, Making Pjs for Real Life
"The Sleep Shirt was based on a 19th century men's chemise I found in a vintage market and thought would make a good nightshirt."
Tell us about the inspiration behind The Sleep Shirt? 
The Sleep Shirt was based on a 19th century men's chemise I found in a vintage market and thought would make a good nightshirt. I started wearing it to sleep, and I was right – so shortly after, I designed a similar version which I then put into production. The company started with one basic nightshirt design available in one size and two lengths, but within two years it had become a small business with a capsule collection of sleepwear, an online store, and a handful of great wholesale accounts.
Where so many other sleepwear companies specialise in either sexy, silky slips or else pyjamas that look strictly like pyjamas, our pieces are created as sleepwear but can be worn as daywear, loungewear, or resort wear. I also make sure everything passes the 'real life situation' test – you don't feel uncomfortable wearing one of our nightshirts over breakfast with your in-laws or opening the door to delivery drivers or room service. Real life situations!
How and when do you wear your products in your own life?
There aren't many days when I'm not wearing a piece by The Sleep Shirt. Right now, I'm wearing the Cuffed Sleeve Shirt a lot – with jeans, skirts, and under sweaters when it's still cool outside. It's a great wear-anywhere top. 
Beyond that, I design most of our dresses so they can be worn to sleep on a hot summer's night, but also on their own, as resort wear or even out and about in the city. The Two Layer Dress is a current favourite, as is the Pocket Kaftan, which I've been wearing a lot recently on the weekend. Last summer I lived in my Flared Sleep Shirt, and I'll be bringing that out again this year.
Where do you see trends in sleepwear moving?
As with a lot of areas within the fashion industry, I think there will be continued movement towards sustainable, ethical manufacturing, with people wanting to know who made their clothing and how / under what conditions it was made. There's also a lot more understanding and awareness of fabrics, and I think that sustainable, natural fibers will continue to become more and more popular – not just in sleepwear but for everything from ready-to-wear to accessories, too. 
How do you think the pandemic has affected the sleepwear we choose and how and when we wear it?
With everyone spending so much more time at home due to the pandemic, I think we've all become a lot more aware of our sleepwear and loungewear in general. Before, when there was a clear separation between work and home for most people, you put time and energy into having separate clothing for the two. Now, where the lines have blurred and work is also home (and vice versa), we want pieces that are comfortable, yet suitable for working from home and those last-minute video calls. No one has the time or energy to change between every meeting, home schooling and house errands!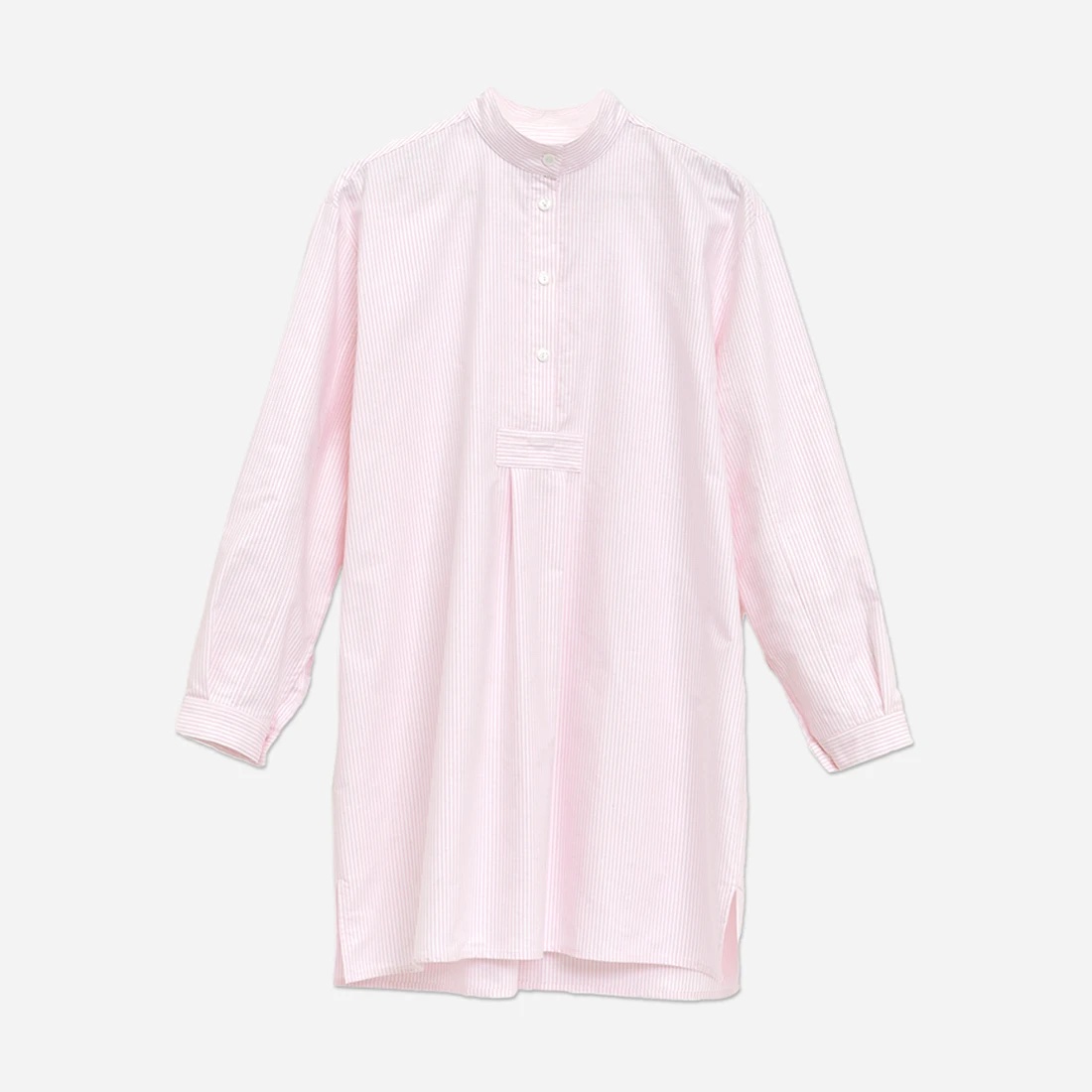 THE SLEEP SHIRT
SHORT SLEEP SHIRT
$245, thesleepcode.com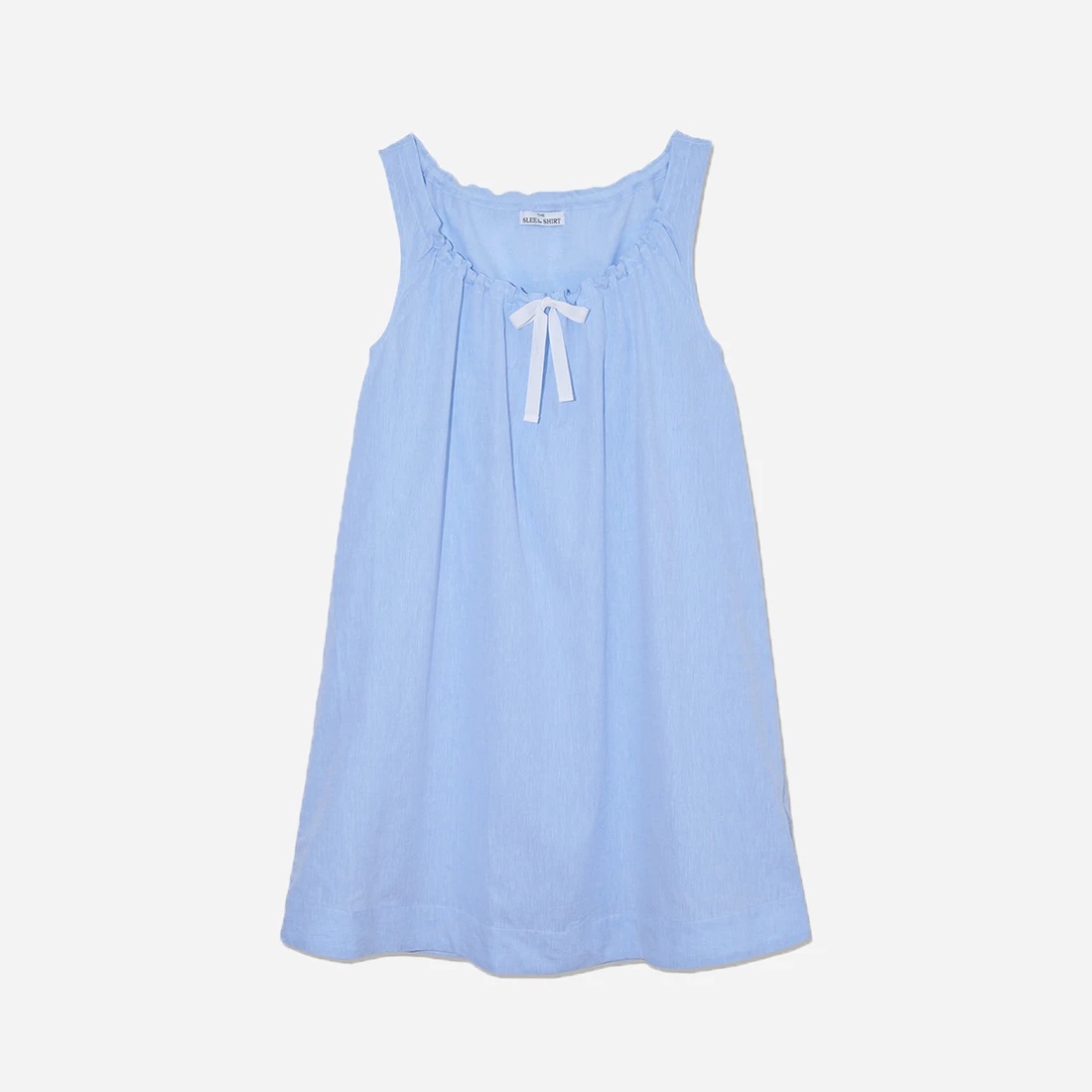 THE SLEEP SHIRT
SLEEVELESS NIGHTIE
$205, thesleepcode.com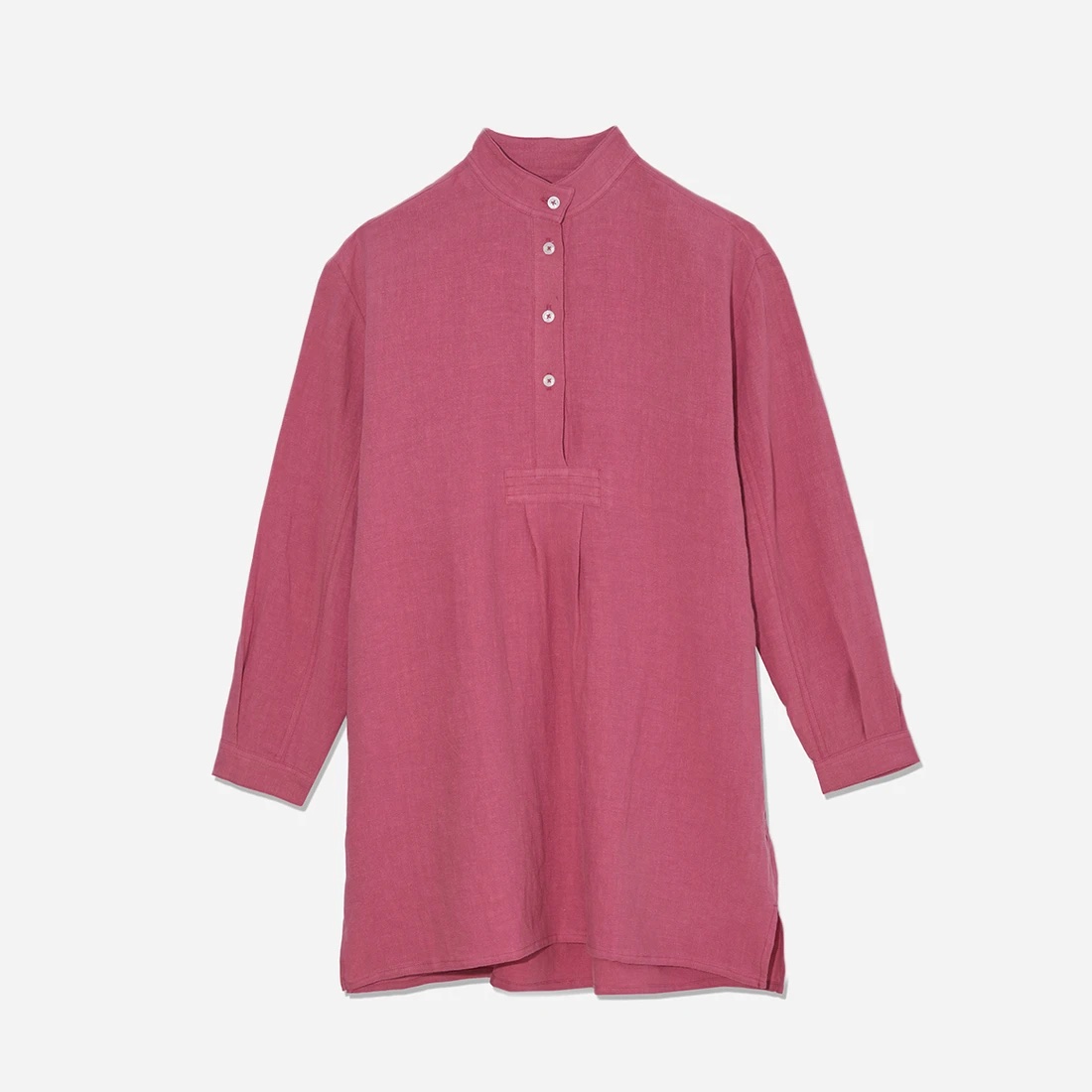 THE SLEEP SHIRT
SHORT SLEEP SHIRT
$245, thesleepcode.com
What are some particularly Swedish/Scandinavian sleep habits or nightly/morning rituals? 
Scandinavians often sleep with separate duvets – most couples will have a big bed with two separate duvets. My husband and I share one but if he was the type that stole all of the blankets then I would definitely want a separate duvet.
Another strange Swedish habit is the lack of blackout curtains. This means that in the summer, when the days are very long, you are sleeping in rooms that are extremely bright. I need darkness to sleep and I don't understand how people can sleep in so much light. 
How do you think sleepwear and loungewear trends differ between the US/Canada and Europe?
At the moment, I actually think they're pretty aligned. Historically, I might have said that sleepwear in Europe tended to be more 'put together' – i.e. a lot more pyjama sets and robes (or 'dressing gowns', as they say in the UK) versus just wearing an old T-shirt to bed, which I think is more common in the US and Canada – but with the pandemic and continued importance of social media, I think there's a trend toward better loungewear made from natural fabrics in both regions. 
How have you balanced and scheduled running a business and your home/personal life during the pandemic? How does it compare to your schedule before it?
I'm lucky to have high quality, affordable childcare and a partner who shares the workload. If every woman had access to this and demanded that their partner did half of the unpaid labour that keeps the household and family going, then the world would be a very different place. 
In terms of balancing work and home now and before the pandemic, we've been very lucky not to have many disruptions to our supply chain, and our factory and warehouse have stayed open throughout. So besides having the kids at home a lot more and not having places to go, we've kept things going largely similar to before Covid struck.
What are the most important lessons you've learned about business since launching in 2012? What advice would you give someone just starting their brand?
I would definitely say to hire people you trust – even if they don't have the perfect skillset. I would not be where I am if I wasn't surrounded by a team that I can rely on. If you're a woman starting your own business, I would also make sure to always use an authoritative tone in my emails and be aware of the language you use: women undermine themselves through the words they use much more often than men. 
What's next for The Sleep Shirt? Any sneak peeks?  
Next year, The Sleep Shirt will be celebrating its 10 year anniversary, which will be a huge accomplishment. Not many female-run, bootstrapped companies last this long. We're planning something special to celebrate, so stay tuned!
MOTHER'S DAY ROUND
What's the greatest lesson your own mom taught you about wellness or beauty?
This isn't so much a wellness or beauty thing, but my mom told me to always carry tissues or Kleenex. This has been unbelievably helpful on many occasions.
How does being a mother affect your wellness and beauty habits?
Since I've had kids, I've become much more strict with my sleep routine. I understand the importance of sleep and I know that I do not operate well on less than seven hours, so I make it a priority to always get a good night's sleep.
What do you want for Mother's Day?
I would really like to have a Sunday roast with lots of friends and family indoors, and where everyone can hug each other. I don't think that's likely to happen but if the vaccine rollout is successful, by the end of the summer we can all get together again!
RAPID FIRE QUESTIONS:
Do you have a bedtime ritual?
It's pretty boring: wash my face, brush my teeth, and put on my nightshirt.
What do you wear to bed?
The Long Sleep Shirt (This isn't an item Sleep Code is selling, so an alternative answer would be "One of our classic nightshirts" and you could link to the Short Sleep Shirt you have in stock)
What is on your bedside table?
Hand cream, lip balm, water, and my phone (I know that's bad…)
Do you have any recurring dreams?
I often dream that I am falling
Are you reading or watching anything good at the moment?
My business coach recommended Thanks for the Feedback by Douglas Stone and Sheila Heen and it's really interesting so far
Which scent makes you think of bedtime?
Freshly laundered sheets
What are some nighttime items you cannot live without?
At least three pillows. And they need to be firm.
What is your guilty pleasure?
Scrolling through my phone in bed before I go to sleep. I know it is a bad habit but it doesn't affect my sleep so I do it anyway.
How do you engage in self-care?
I go to bed early.
What do you consider the single most important thing for a good night's sleep?
For me, it is clean, comfortable materials. My sleepwear and bedding need to be made from natural fibres and need to be crisp and fresh.
What was your favourite childhood bedtime story?
Goodnight Moon
What is your skincare and beauty routine like? Do you have any holy grail products?
I wear SPF 50 every day. I like Dermalogica's Pure Light lotion, which I typically mix it with something richer, like a Weleda cream. I have just bought a bunch of serums from Typology, and so far I am pretty impressed.
How would you choose to spend one hour of free time?
Pre-covid I would have said laying on the sofa watching a movie with my kids, but right now I would really like to be in a crowded pub with friends.
If you could choose a song to wake up to every morning, what would it be?
I don't normally listen to music in the morning, but I think a bit of Jimi Hendrix would be nice to energize me for the day.