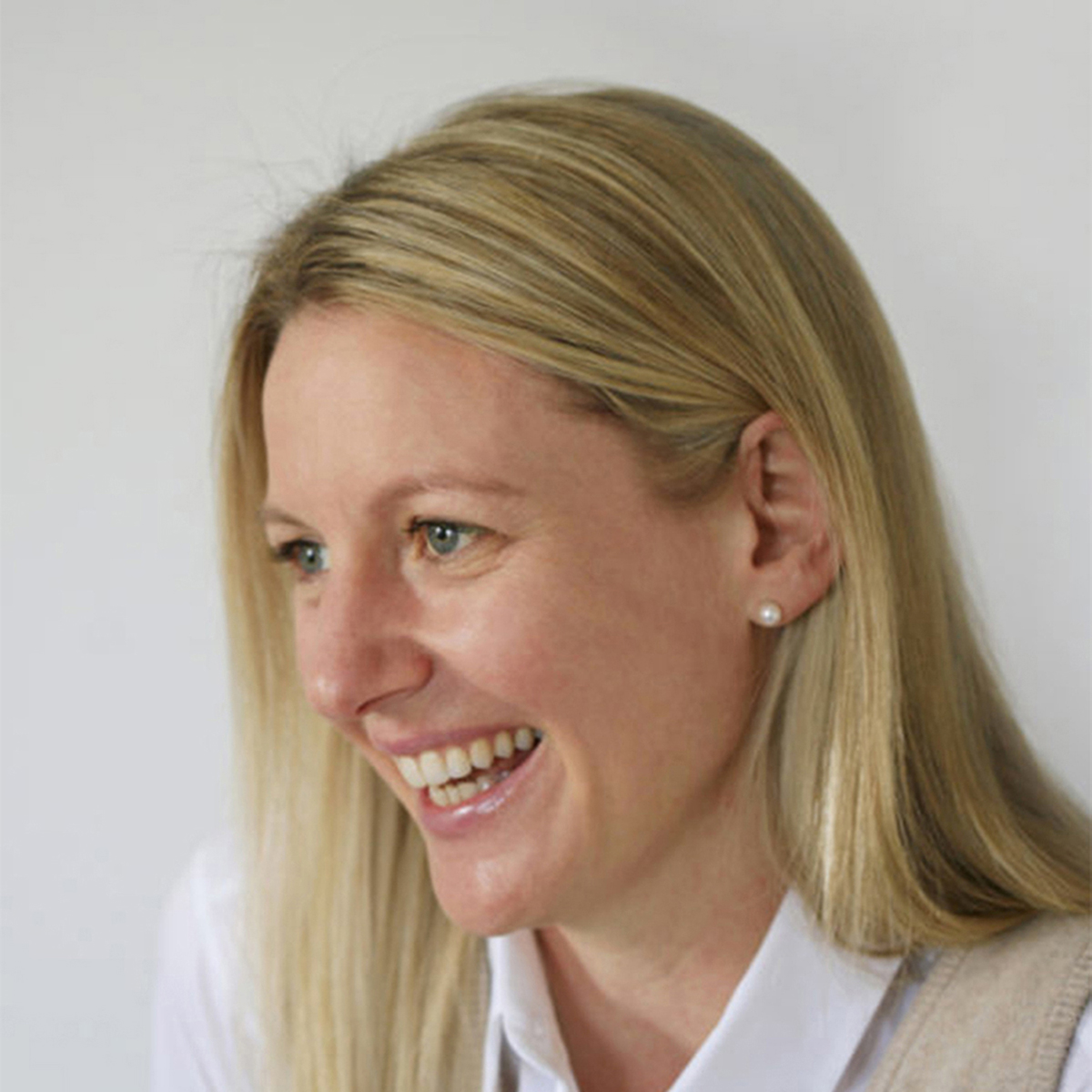 de-stress with Annee de Mamiel
de Mamiel pairs ancient principles of Chinese medicine with modern scientific research to capture the nourishing properties of plants for highly effective products. We chatted with Annee de Mamiel about her secrets to skincare & sleep.
You clearly have such a wonderful passion for skincare. How did your love story with nurturing your skin begin?
Skincare was a mistake! I laugh about this all the time. I started studying Western medicine and the body's physiology, anatomy, and its innate ability to heal and repair itself. I learnt so much. I was never into skincare, but the thing that made me look at it in a different way was when I was feeling very poorly and going through chemotherapy and radiation… there was nothing really around then that I would use on my skin. So I would go to this organic store in Sydney, buy lots of oils, and play around with them. From that point on, I always always mixed and blended! I then went to study Chinese medicine and did an internship in China, spending some time in a cosmetology department. I learnt how ingredients affect our skin, and how the mind and body are always one. That is how I think about things. I look at what is creating the problem, and make the formulas.
Did you grow up with holistic medicine and formulas in your household?
I grew up in a small, rural town, and we didn't have anything like that. I remember that an acupuncturist used to come to the nearest town. This is something that completely came from within. Every time I have tried to move off this path, I get pushed back on it!
What inspired you to start your gorgeous range?
I would mix things up, and would just love watching the reaction and response from people. My patients started wanting to take my blends home, so I would give them out, then go home and mix more things. My husband helped me put labels on a website, and just three weeks later, Net-A-Porter called. It was really organic; truly a word of mouth situation.
Seasonal oils were the first items we began to sell. I was creating bespoke oils and teas for my patients that I would change on a weekly basis, according to their constitution. They wanted to buy the same thing for their friends, but I didn't know what needed balancing. I was seeing all these incredibly successful people, but the common thread was that they felt something was missing. The common thread was the connection with nature. Their cortisol was running high, and just weren't living in accordance with how we are meant to live. In the winter, we are supposed to hibernate, and rest and sleep longer. We need to change skincare in the same way that we change our food and clothes throughout the different seasons.
What are some healthy practices that you rely on?
I do more breathwork. From an aromatherapy perspective, I try to calm the nervous system through deep breathing.
You have curated your own fabulous sleep edit! How important is sleep to you?
I generally have been good at sleeping. I am now one of those people that falls asleep and wakes up at 5 or 6 without an alarm—I fall into a natural cycle. When I can't sleep, it is because I am dealing with emotional crap. I am just holding onto things that don't really matter.
My Sleep Series was informed by what I was seeing in the clinic. I looked at 10 years of patient notes, examining the common ties, and wondering why this is such an issue. I pulled together all the information, looked at the underlying imbalances, and eventually came up with the various products I thought were needed.
Based on all of your incredible experience, what seems to be an overwhelming skincare concern?
Stress and chronic long term stress, which is my life's work. I am launching a range pertaining to that theme in August 2020. It has been 12 years of work and research to bring it all together, this series of stress response serums. The range embodies which pathway we take with stress: where we hold our stress, how we hold our stress, and how it impacts our skin. I tie it all back to the parasympathetic nervous system. The ritual of applying the products is very important, because it addresses the body as a whole.
As a connoisseur of natural ingredient substitutes, what do you think is the most important thing to check for when buying beauty products?
The inkey list. Look at where everything has come from. All sorts of marketing can scream 'natural', but if you look at exactly what is in there, it may say otherwise.
If you could choose just one product from your line, which would you go for?
The intense nurture antioxidant elixir– I just love it! It brightens, hydrates, and repairs.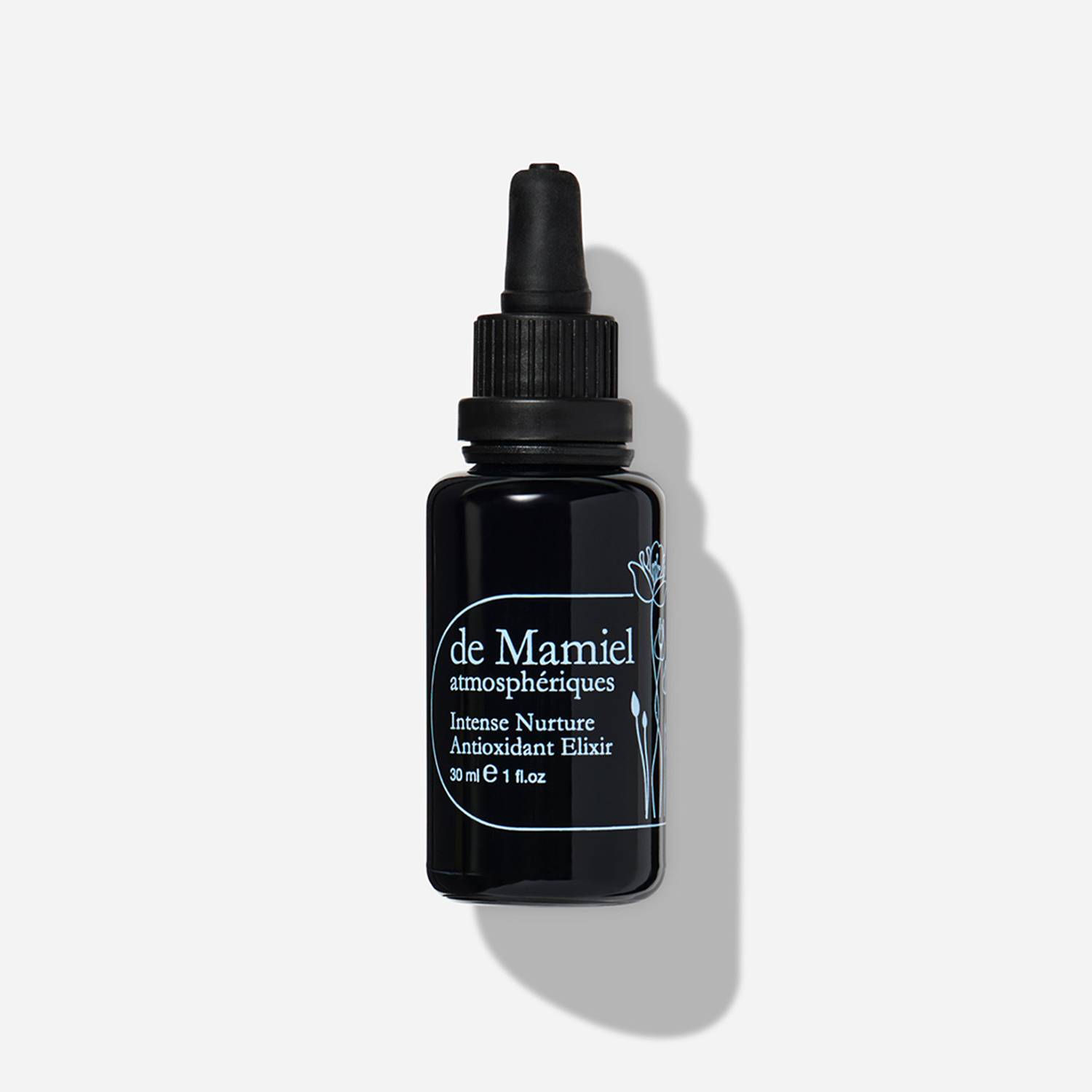 De Mamiel
Intense Nurture Antioxidant Elixir
$148.00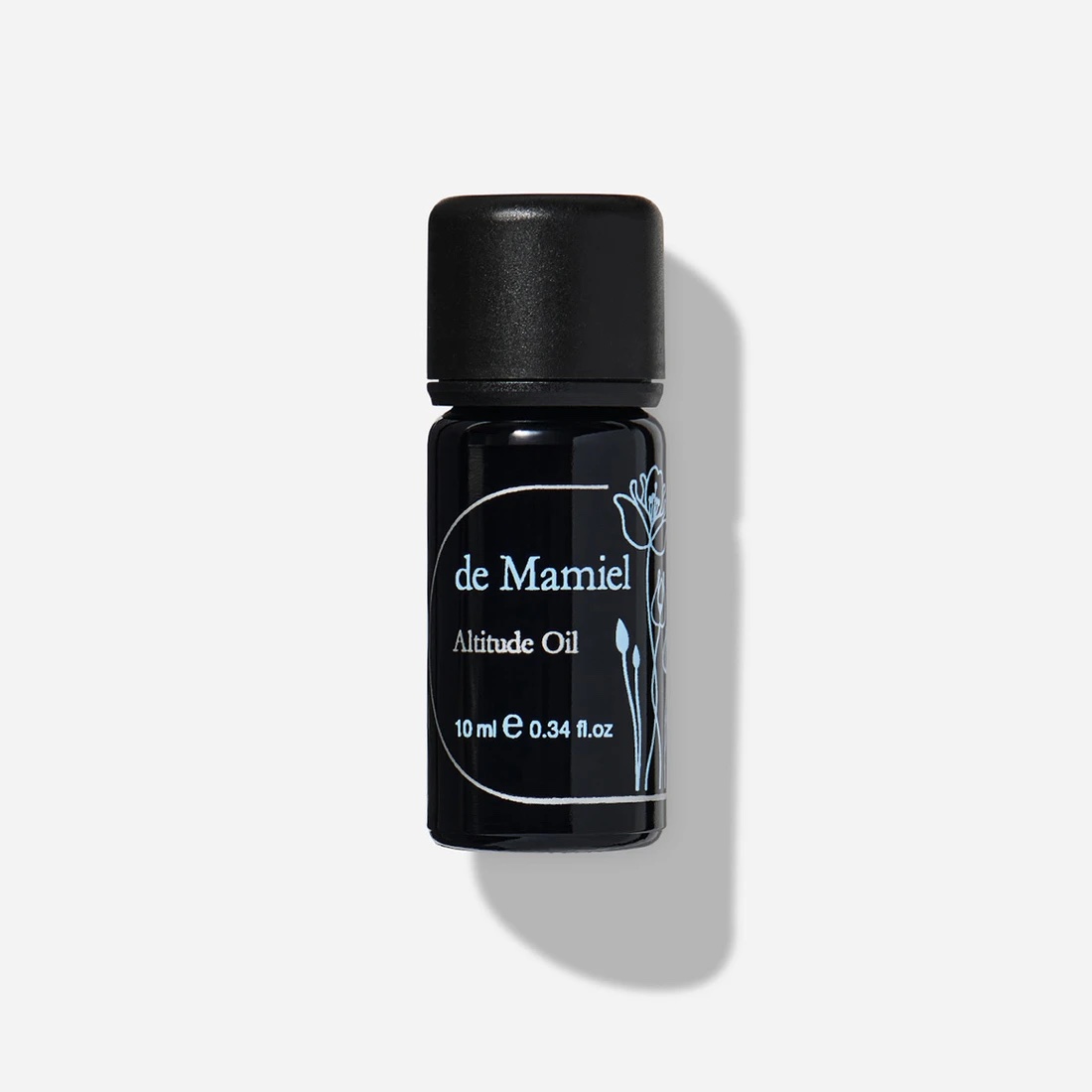 DE MAMIEL
ALTITUDE OIL
$48, thesleepcode.com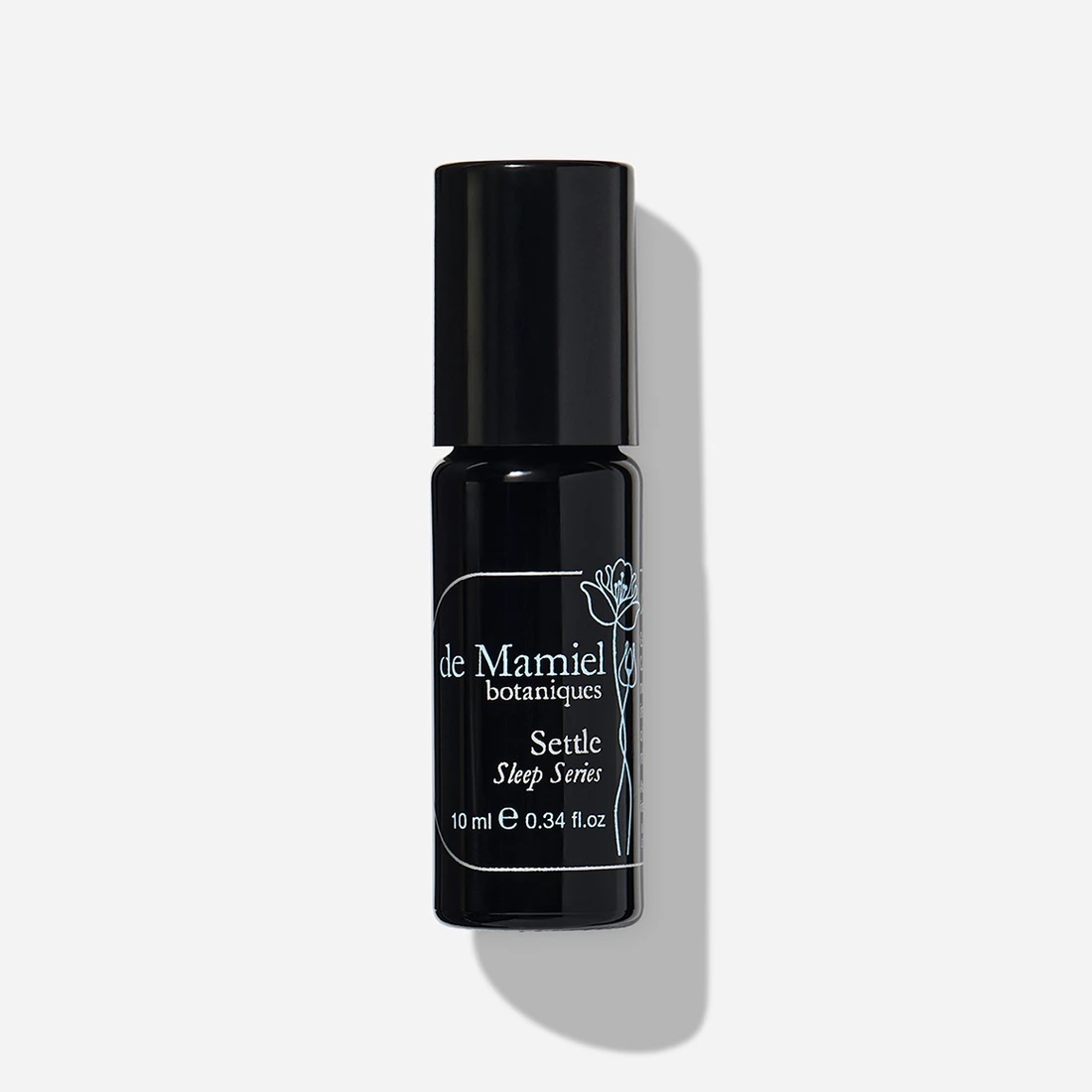 DE MAMIEL
SETTLE ROLL-ON OIL
$65, thesleepcode.com
How can stress affect our complexion? Additionally, how can the current excessive amount of screen time affect our complexion?
It is important to take breaks, not just for the skin but also for the eyes. Focus on your posture, as staring at the screen can create stress in your neck and back, which will show on your face. Have an aromatherapy break! Keep some aromatherapy by your computer, and take a moment to pause. I always talk about email apnea, which is when something comes up, and we stop, and hold our breath.
I have been telling clients to put red dots in certain places on the wall, or on the computer screen. The 'hang up' button is typically the red button on a phone. When you see one of these red dots, stop, and take a deep breath. And when you take that breath, you are engaging the parasympathetic nervous system.
What makes you the most excited by the increased interest and research in clean beauty?
I think it is about getting people to see the connection between skin and wellness– it is grounding. Simply putting stuff on your skin isn't going to fix the problem.