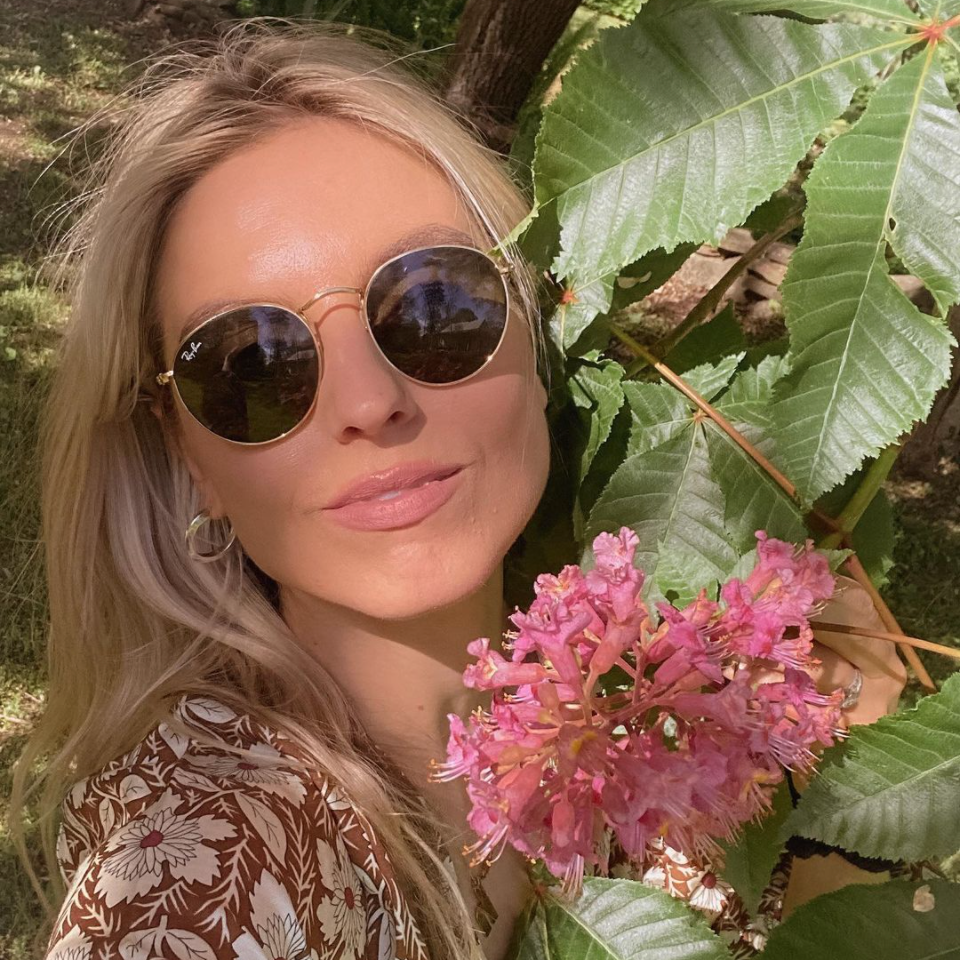 It's the Little Things: How Hélène Heath Practices Self-Care
Looking for a beauty and style guru who is effortlessly cool? Meet Hélène Heath, a Hudson Valley and NYC-based content creator who finds joy in the little things in life. She has inspired us to take time for ourselves…even if it is to do absolutely nothing.
Do you have a bedtime ritual?
My bedtime ritual is very closely tied with my skincare ritual, which is quite extensive. I take about 20 mins in the bathroom to cleanse my face and douse it in all the magical little potions I swear by. Most people I know think I'm insane and think this requires a lot of patience, but to me it's really just truly a self-care session that I take great pleasure in (I'm a Taurus through and through). Then it's a lip mask, hand cream on my hands and feet, followed by watching a few comedy clips on Instagram with my husband before lights out. 
What do you wear to bed?
If it's cold I wear a sweatshirt and if it's hot I either wear a t-shirt or nothing.
What is on your bedside table?
Hand cream, a CBD sleep tincture, a cute little plant, and a book. And sometimes (often), a messy pile.
Do you have any recurring dreams?
I'm not one of those people who remembers their dreams much… I can usually tell when I've had a lot of dream activity during the night, but can hardly ever recall what they were about. Although many years ago when I was a waitress, I had a recurring nightmare that I'd turn around for one second and my section would suddenly be full and I'd start to panic. Apparently this is a common dream for people in this profession, ha.
Are you reading or watching anything good at the moment?
My husband and I are on the last season of Mad Men. Neither of us had ever watched it and so we thought we'd finally see what the hype was about. Spoiler alert: it's killer.
Which scent makes you think of bedtime?
The smell of chamomile tea, as I often have it to unwind before bed. 
What are some nighttime items you cannot live without?
My CBD sleep tincture, a lip mask, and hand cream.
What is your guilty pleasure?!
Wine, always. Though I feel zero guilt about it 🙂
What's your #1 comfort food?
A big bowl of pasta is always the most comforting food to me. It's just good for the soul and feels very cozy-indulgent-night. 
What's something everyone should/can easily learn to cook well?
I'd say chili! It's the easiest and most versatile one-pot dish ever that can be super veg-forward as much as it can cater to carnivores.The flavor profiles are also endless. It's a hard one to mess up.
How do you engage in self-care?
I try to be in tune with my grind limits and set boundaries around my time. The older I get, the more I realize that my time is what I value most, and I try really hard to protect that. I'm also the type of person who's either at 0 or 500 miles an hour, no in-between, so balance is a real challenge for me and something I'm trying to work on. All that to say that my self-care is making time for the little things I enjoy: playing hooky to go on an adventure, tending to my skin, retreating with a book without any distractions, blocking out my calendar for doing absolutely nothing, planning something fun with my husband— indulging in what makes me feel good is what makes life worth living, in my opinion.
What do you consider the single most important thing for a good night's sleep?
You have to make your sleep environment a stress-free zone of extreme comfort. In my experience, it's the most effective way to really train your brain for restful sleep. 
Did you have a bedtime routine growing up?
My parents definitely read to me before bed and often sang to me as well, usually upon request when trying to extend the tuck-in process. I just never wanted my parents to leave so I'd always ask for more. For a while my dad would put on some Mozart for me to fall asleep to. I was quite rambunctious so it was hard to get me to bed. My poor parents, lol. 
What was your favourite childhood bedtime story?
There were two stories I remember requesting over and over at bedtime: Le Renard et le Corbeau from Les Fables de la Fontaine (The Fox and the Crow by Jean de la Fontaine) and Le Petit Lapin Étourdi, which translates to 'the scatterbrain bunny' (I grew up in a French household). The latter was my favorite because my parents likened me to the protagonist—a bunny rabbit who always wants to wear elaborate outfits that are wrong for the weather 😅—and so i felt a strong kinship with him.
What is your skincare and beauty routine like? Do you have any holy grail products?
It's quite extensive! Essentially it comprises over ten products that I rotate out seasonally and is dependent on if I'm working with a brand and testing something. My two holy grails are a retinol serum and a liquid exfoliant! I can't live without them. 
How would you choose to spend one hour of free time?
Sunbathing in my yard with a good summer read. 
If you could choose a song to wake up to every morning, what would it be?
Oooh good question. Something soulful but boppy: Sharon Van Etten's Every Time the Sun Comes Up.