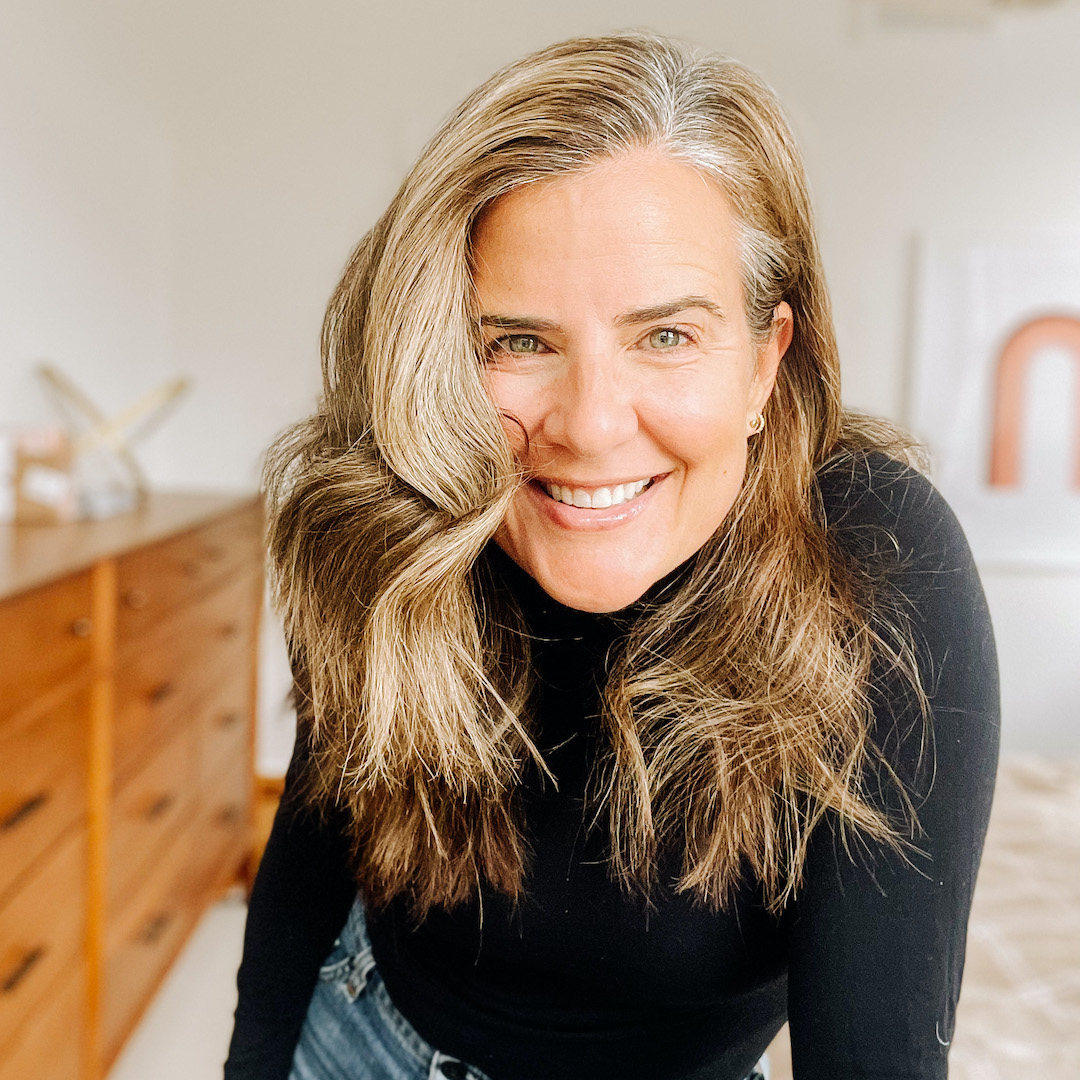 How MomTrends Blogger Nicole Feliciano is Spending Mother's Day
Meet Nicole Feliciano, the blogger behind MomTrends. We chatted with her about all things beauty, wellness, and Mother's Day. Plus she shares the best thing she did after having kids…some motherly advice that we can get behind!
What's the greatest lesson your own mother taught you about wellness or beauty?
Never go to sleep with your makeup on.
Do you have any nightly rituals or habits that were inspired by your mom?
I am a big tea drinker, I got that from my mom. Every night before bed I have a soothing cup of
tea. I love verbena tea right now.
How did becoming a mother affect your wellness and beauty habits?
One of the best things I did was get rid of a scale. I never wanted my girls to put value in size.
We talk instead about feeling strong and capable and thanking our bodies for giving us the ability
to run, ski, swim and play. Moving and exercising are a big part of my life – I want my girls to
know how to fit exercise into an adult life to help manage stress.
What do you want for Mother's Day? What will you be giving?
I always ask my girls for the same thing—a family run and brunch cooked at home. My older
daughter makes awesome crepes and my younger daughter bakes the best Madeleines.
Rapid Fire Round:
Do you have a bedtime ritual? 
A nightly cup of herbal tea.
What do you wear to bed?
Pajamas. Now that I'm 50 I'm investing in better pjs, I'm worth it.
What is on your bedside table?
A book, reading glasses and always hand cream (I am outdoors all the time and they get so dry).
Are you a night owl or an early bird?
I love mornings, but once I became a mom, I found I could only carve out "me time" at night, so
alas, now I am a night owl.
Which scent makes you think of bedtime?
Lavender.
Are you reading or watching anything good at the moment?
The Little Book of Lykke: Secrets of the World's Happiest People –great tips from the Danes on
living a happier life.
What are some nighttime items you cannot live without?
I have a great pair of slippers from a brand called Pabool. They are so cozy.
What is your guilty pleasure?
Netflix. I just finished Emily in Paris and I loved it.
How do you engage in self-care?
Meditation helps me start the day in a focused and purposeful way. I also carve out time outdoors
every day. I have a 18 month old Vizsla who is my adventure partner. We run, hike and walk for
miles.
What is your favorite way to de-stress?
Spending time with my dog.
What do you consider the single most important thing for a good night's sleep?
A cool dark room.
What is your skincare routine like? Do you have any holy grail products?
I start with a gentle cleanser. I have been using a Kiehl's cleansing oil, it's awesome and doesn't
dry out my skin at all. Then I apply a serum and moisturizer. I always mix up the serum and
moisturizer. I love testing new products as part of my work, and I think it's helped my skin.
How would you choose to spend one hour of free time?
Catching up on my New Yorker subscription.
If you could choose a song to wake up to every morning, what would it be?
Probably some Mozart.
Nicole's Mother's Day Wishlist