This is a fab portable skin product for when you're traveling, or if you are totally frantic and need to throw something in your handbag whilst you race out of the door. As is the case with all of Earth Tu Face's products, this is fully natural. Even the packaging is environmentally friendly, with a 100% compostable tube. This formula is full of medicinal herbs and rich oils that work to rejuvenate and repair damaged skin and prevent any inflammation. It contains the same gorgeous ingredients as the body butter, plus some wonderful essential oils (that aren't just effective but are also therapeutic): geranium, lavender, patchouli, ylang ylang, vetiver, and rose geranium.
You can apply this skin stick basically everywhere: your lips, dry hands, elbows, essentially any chapped area of skin. You can even use this as a natural highlighter if you're a bit phobic of anything too metallic. I occasionally get eczema, and this skin stick is my go-to when dealing with such annoyances. I just love a multitasking product, especially when it comes in stick form.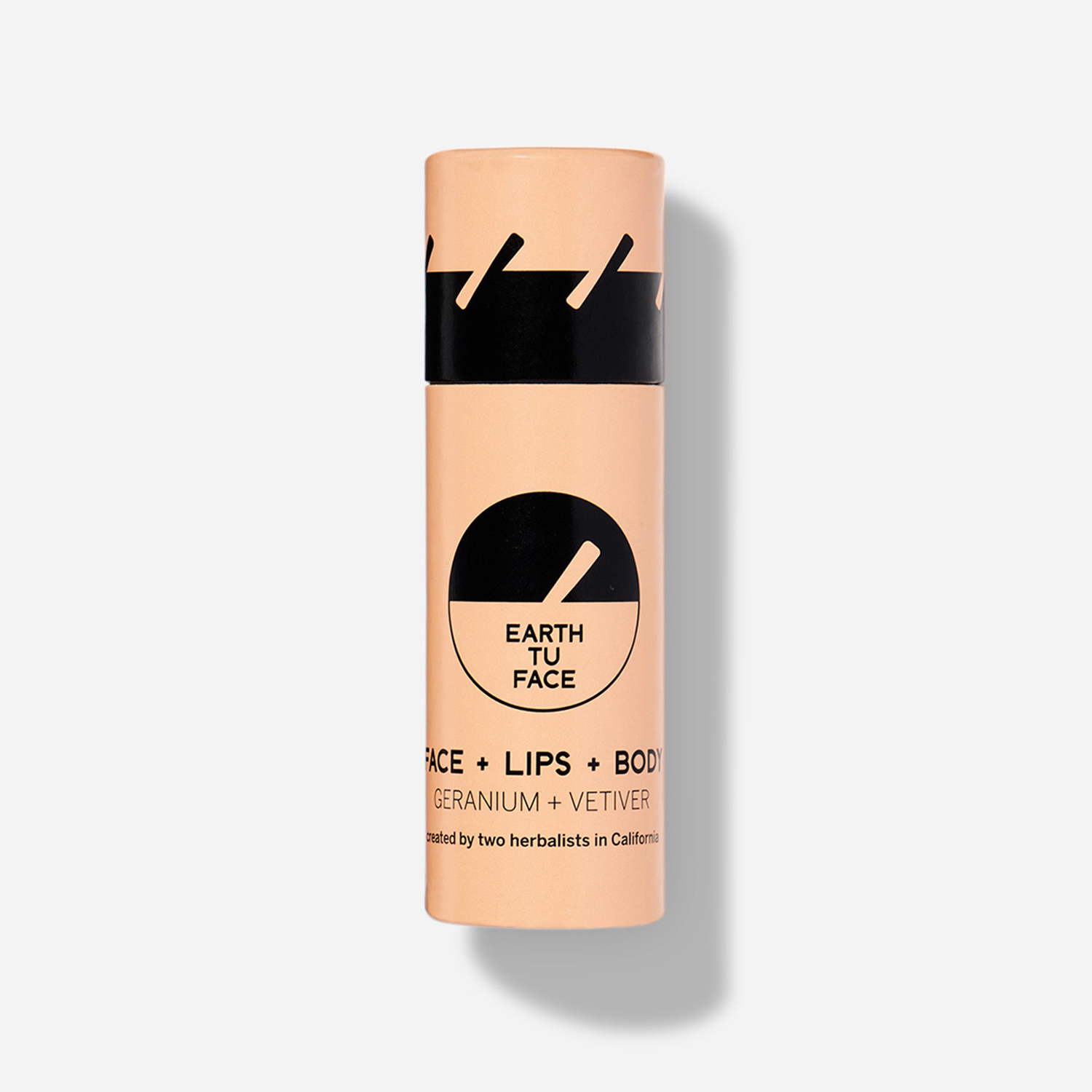 Earth Tu Face
Skin Stick: Geranium + Vetiver
$34.00
Best-selling multi-stick for face, lips, and body. Use this smooth botanical salve to soften lips and hands, highlight cheekbones, smooth brows, soften cuticles, heal chapped areas and rashes, fade scars… the list is endless.