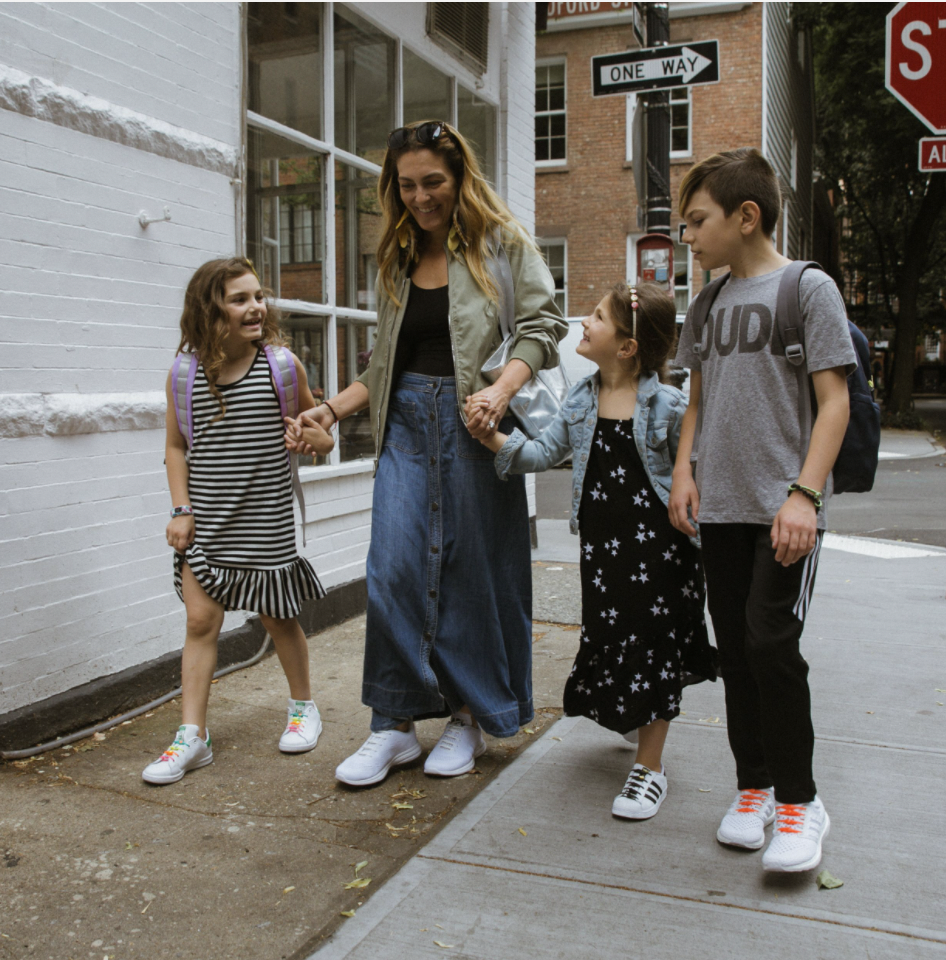 Brianne Manz of Stroller in The City on Beauty, Bedtime & Mother's Day
Brianne Manz, blogger of Stroller In The City, lives in New York City with her husband, three children and enjoys their fast paced city life. We asked Brianne how motherhood has shaped her beauty routines, her bedtime rituals and how she likes to spend Mother's Day.
What's the greatest lesson your own mother taught you about wellness or beauty?
My mother has always been very effortlessly charming and beautiful. I think this stems from her natural ability to know who she is. She has always instilled in my brother, sister, and I to be confident in who we are. That seems to really transpire to how I feel about myself around wellness and beauty. Acknowledging that a lot of it comes from within. While I love playing with different beauty looks and wellness plans, I feel my best when I'm reminded of the basics.
Do you have any nightly habits or rituals now that were inspired by your mom?
Simplicity! Hydrating with lots of water, running a warm bath, a good book, eye mask, and a good night cream! Sticking to the simple things to regroup after a long day is what works best for her, and what I've learned along the way.
How did becoming a mother affect your wellness and beauty habits?
Believe it or not, but becoming a mother has made me fuss more with my wellness and beauty habits. It's taken me a really long time to realize this, but when I feel good about myself, I am a better mother for it. Wellness for me is exploring a delicious new recipe, or taking a solo walk with coffee, morning yoga, or catching up with a friend, etc… It's the little things that go a long way. I was never a beauty junkie, and I still do not consider myself one, but I do make sure to use that eye cream and moisturize my skin daily.
What do you want for Mother's Day? What will you be giving? 
I love handmade gifts. Though my kids are getting older, I still love it when they make me something from their heart. There's always something so thoughtful about making a gift yourself and I love that my kids still find joy in their little DIY gifts. I'll be giving my mom a piece of jewelry and flowers. I always want her to feel special and spoiled because there are truly not enough wonderful words to describe what my mother means to me. She deserves everything!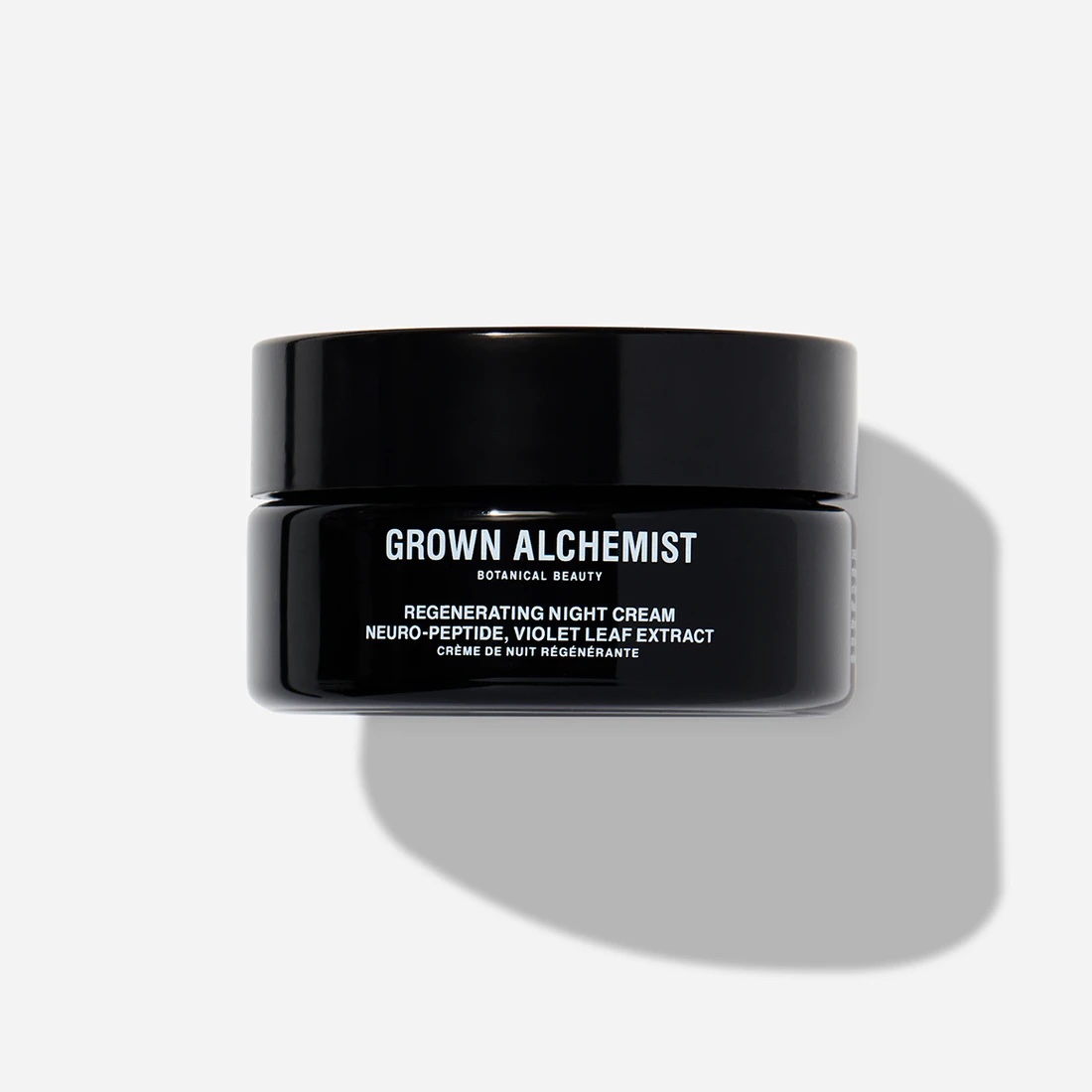 GROWN ALCHEMIST
REGENERATING NIGHT CREAM
$125, thesleepcode.com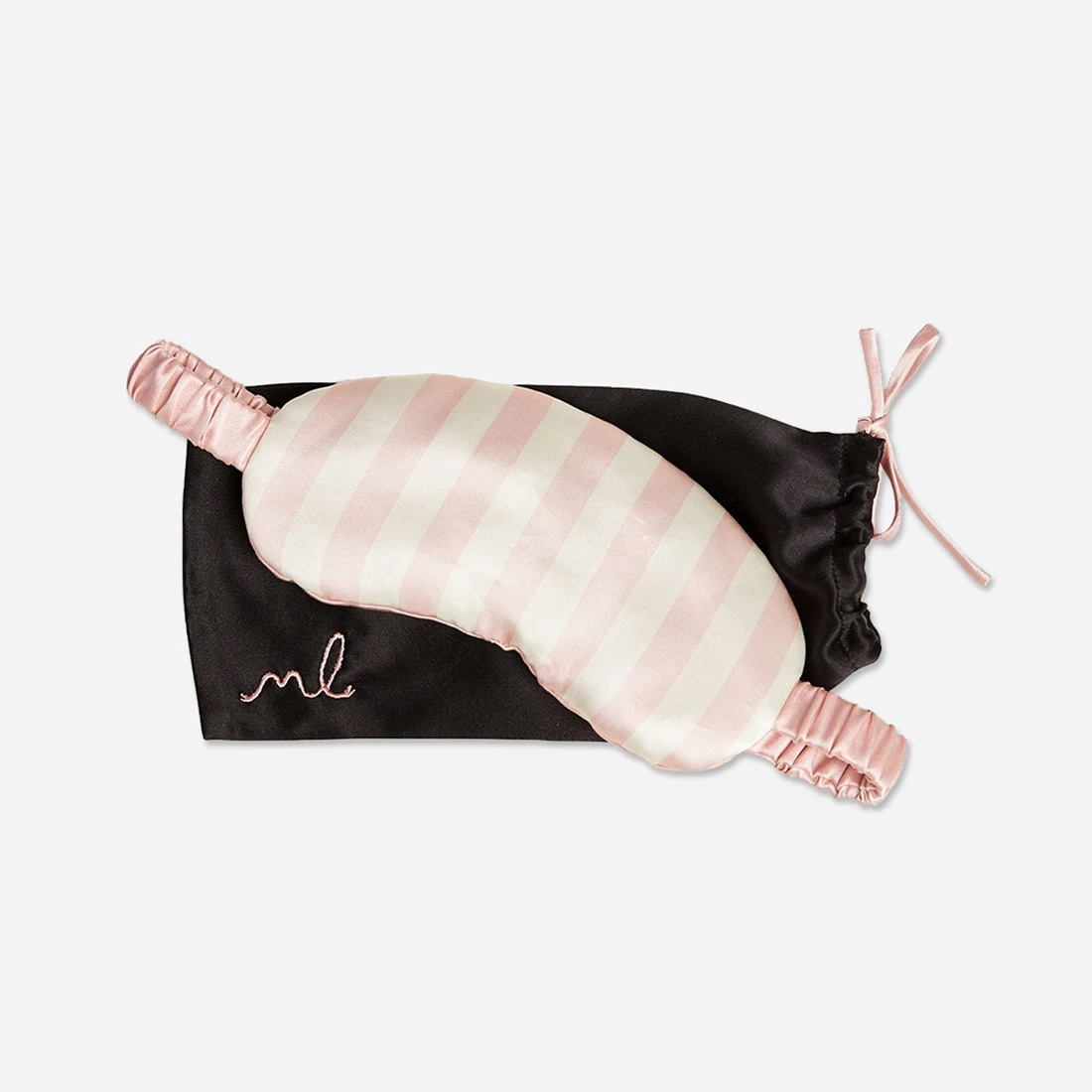 MORGAN LANE
STRIPE EYE MASK
$98, thesleepcode.com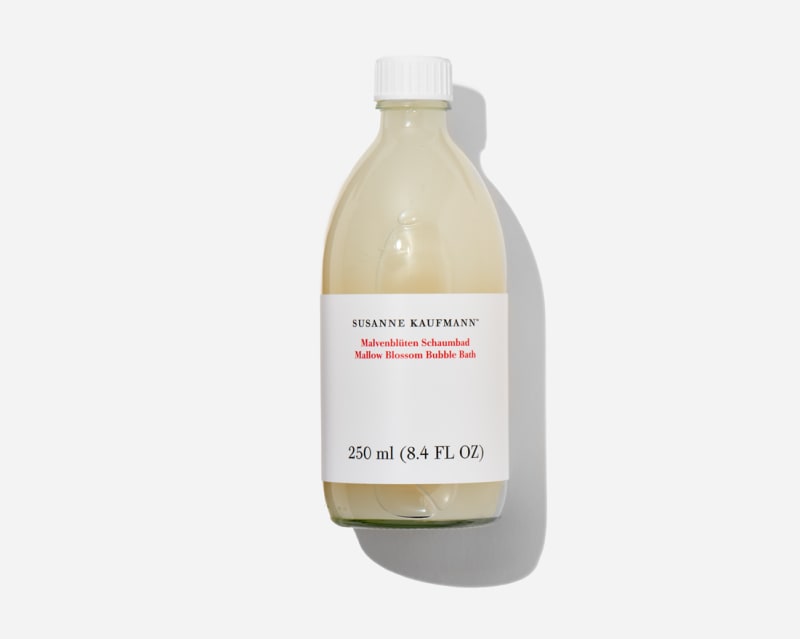 SUSANNE KAUFMANN
MALLOW BLOSSOM BUBBLE BATH
$70, thesleepcode.com
Do you have a bedtime ritual?
My bedtime routine always consists of a night cream and a glass of water.
What do you wear to bed?
Anything feminine! A floral pj set or nightgown. I love the nightgowns from LoveShackFancy!
What is on your bedside table?
A picture of my family and a candle!
Do you have any recurring dreams?
I don't have recurring dreams, but I definitely have vivid dreams!
Are you reading or watching anything good at the moment?
I watch all the latest favorites on Netflix. Whether it's fiction or nonfiction, if there's a hype around it, I try to watch and stay caught up. Counting the days till the return of Bridgerton!
Which scent makes you think of bedtime?
Lavender for me! So calming.
What are some nighttime items you cannot live without?
I think it's definitely my sleep mask! Never leave home without it.
What is your guilty pleasure?!
I love an episode of The Housewives on Bravo. Definitely a bit of a guilt pleasure.
How do you engage in self-care?
My self care routine is always changing depending on what I'm needing. Some nights it's a face mask, some nights it's a glass of wine, and some nights it's both!
What do you consider the single most important thing for a good night's sleep?
Definitely a clear head which is very hard with three children and our crazy schedules.
Did you have a bedtime routine growing up?
Growing up I can always remember my moms reading to us. 
What was your favourite childhood bedtime story?
Hmmm I think it may be Goodnight Moon. Such a good one! 
How would you choose to spend one hour of free time?
Lately I've been really enjoying my acupuncture appointments. But I also love a mani/pedi or a coffee date with a friend. All those things energize me.
If you could choose a song to wake up to every morning, what would it be?
Hmmm I love a good U2 song or maybe Carla Bruni – her music transports me to France!