This is a very adorable way to manage anxiety. Having grown up in London till the age of 18, I am an aggressive tea drinker. I will opt for different blends according to time of day and my mood, and one of my go-tos is hot water with lemon and honey. Choosing the right honey is crucial, and this Beekeeper's one not only tastes delicious but has wonderful calming benefits. The ingredients list is short: honey, hemp, and MCT oil. Honey contains relaxing, sleep-inducing amino acids, which encourage the body to boost the production of calming hormones (like serotonin and melatonin). Additionally, having a spoonful of honey before bed is said to support good sleep by stabilizing liver glycogen levels. The high potency hemp oil works with the body to balance and calm the nervous system, and you don't need to fret about THC– you're not going to get high off this. Finally, MCT oil improves the rate of absorption of the hemp oil. This honey is a lovely, calming wellness boost, and makes my habit of drinking tea that much more enjoyable.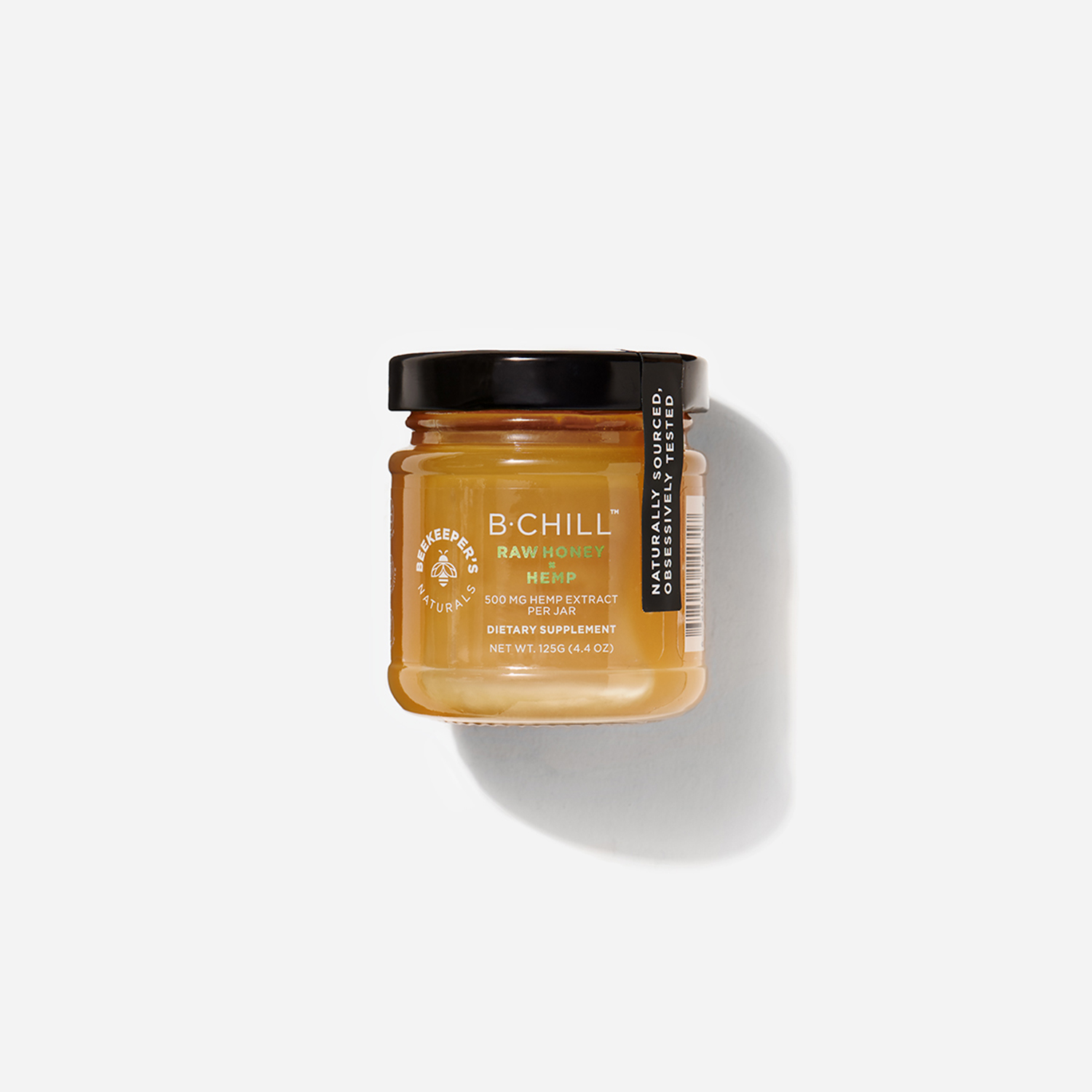 Beekeeper's Naturals
B. Chill Honey
$49.99
Nature's dose of calm. USA-grown hemp helps you unwind, while raw honey promotes sleep by supporting the body's production of melatonin. MCT emulsion maximizes bioavailability and absorption.