Using the right hairbrush can really positively impact the health of your hair. I never thought I would care about a high-quality brush, but apparently, it is indispensable to me! I mean, we've all been there, after spending a full day in bed binge watching television, with a topknot that has been hastily thrown together hours prior, only the get in the shower, release your hair, and realize it's become one enormous hairball. I can't even tell you how many times I've been so frustrated with that exact scenario that I've almost lunged for the scissors.
This Bachca option is one of the best, made out of beech wood and nylon pins. Beech wood is very hard, very resistant, and made to last. The nylon pins are crucial: they detangle hair (wet or dry), are flexible, reduce static electricity, and gently massage the scalp.
My hair is very long and very thick, and this brush targets all the layers of my hair perfectly. It is the perfect size and weight, and you don't feel like you're ripping your hair out when using this. It doesn't hurt your scalp or tear through any tangles, and is shockingly effective at detangling my strands. Also, this brush works wonders at distributing the natural scalp oils throughout your head of hair. It will be very challenging to ever use another brush.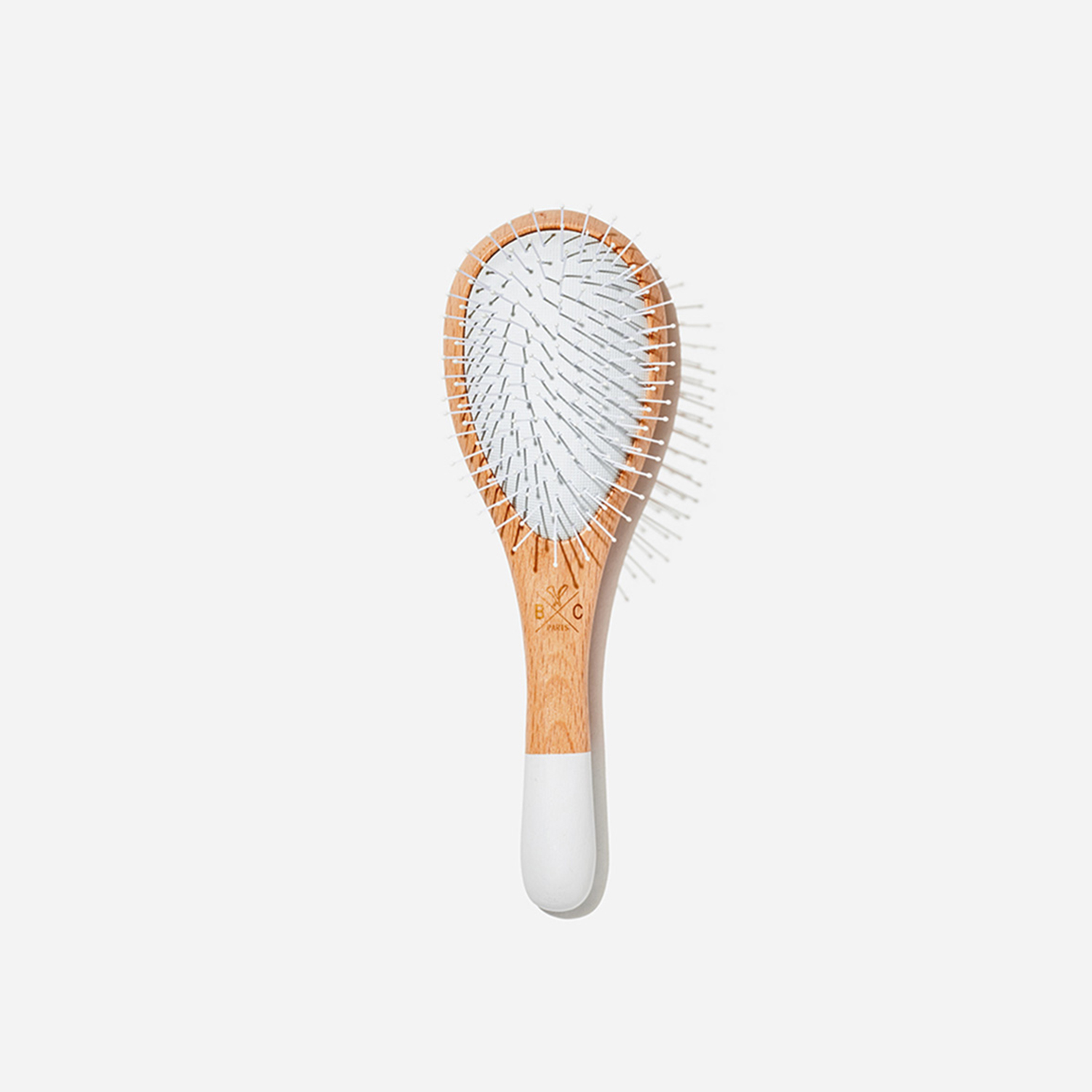 Bachca
Wood Detangling Brush
$33.00
Gently detangle wet hair with this classic brush. Long, flexible, nylon ball-tipped pins reach right to the scalp, massaging the head in the most relaxing manner. Can be used on curly, thick, or oily hair. Beechwood handle, hand-shaped in France.