I read that you never intended to have a career in beauty. Were you interested in beauty growing up?
I've been obsessed with beauty products since I was a child. I also really paid attention to photography, magazine ads and commercials. As I grew up, I started out wanting to be a photographer, then a makeup artist. After graduating from the University of Chicago, I went to esthetics school for makeup, but really fell in love with skincare and taking care of people one-on-one, and that was that. I gave myself a year once I got licensed to see how it would be and I never looked back.
What made you want to be an aesthetician?
 I originally intended on becoming a makeup artist, after working on shoots as a photography student in college. But after falling in love with esthetics during my first classes, I knew that was my calling.
What was the impetus to create your own skincare range?
 I developed my own skincare collection in 2011 because I wanted good nutrition for the skin and products that multitask when I use them. All the products in my line do a variety of things and are made for everyone – they are the foundation for glowing skin!
What is the process like in developing your spa treatments?
I think ever since I became an esthetician in the 90's there has always been a push towards aggressive treatments. When I opened my own salon in 2006, I knew that I wanted to focus on teaching women that we could strive to be the best version of ourselves by doing things in a non-invasive way. I wanted the facials to be so special that my clients would leave their treatments so happy that they would tell their friends about it. My focus has always been about using beauty technology and results-driven treatments.
Do you have a favorite product of yours?
 Definitely my Daily Serum. It's my universal green juice serum that's packed with vital greens and is inspired by my love of green juicing. It contains my favorite ingredient, galactoarabinan, derived from a larch tree. Studies have found that galactoarabinan causes more cell turnover than a glycolic but it's also anti-inflammatory, so it doesn't cause irritation, even in sensitive skin. The Daily Serum also contains oat grass juice, chlorophyll, vitamins A, C, E and F found in leafy greens, and hyaluronic acid.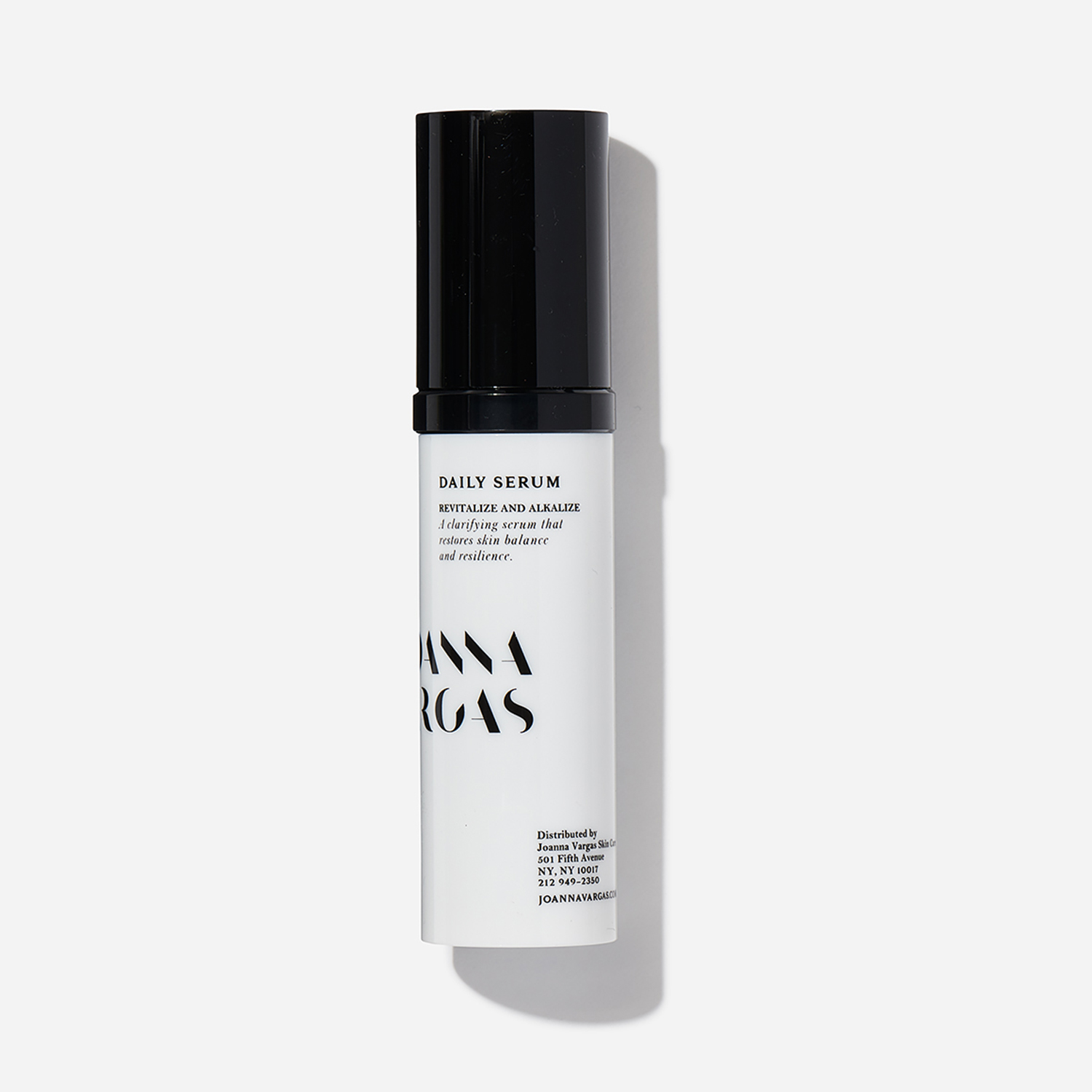 Joanna Vargas
Daily Serum
$85.00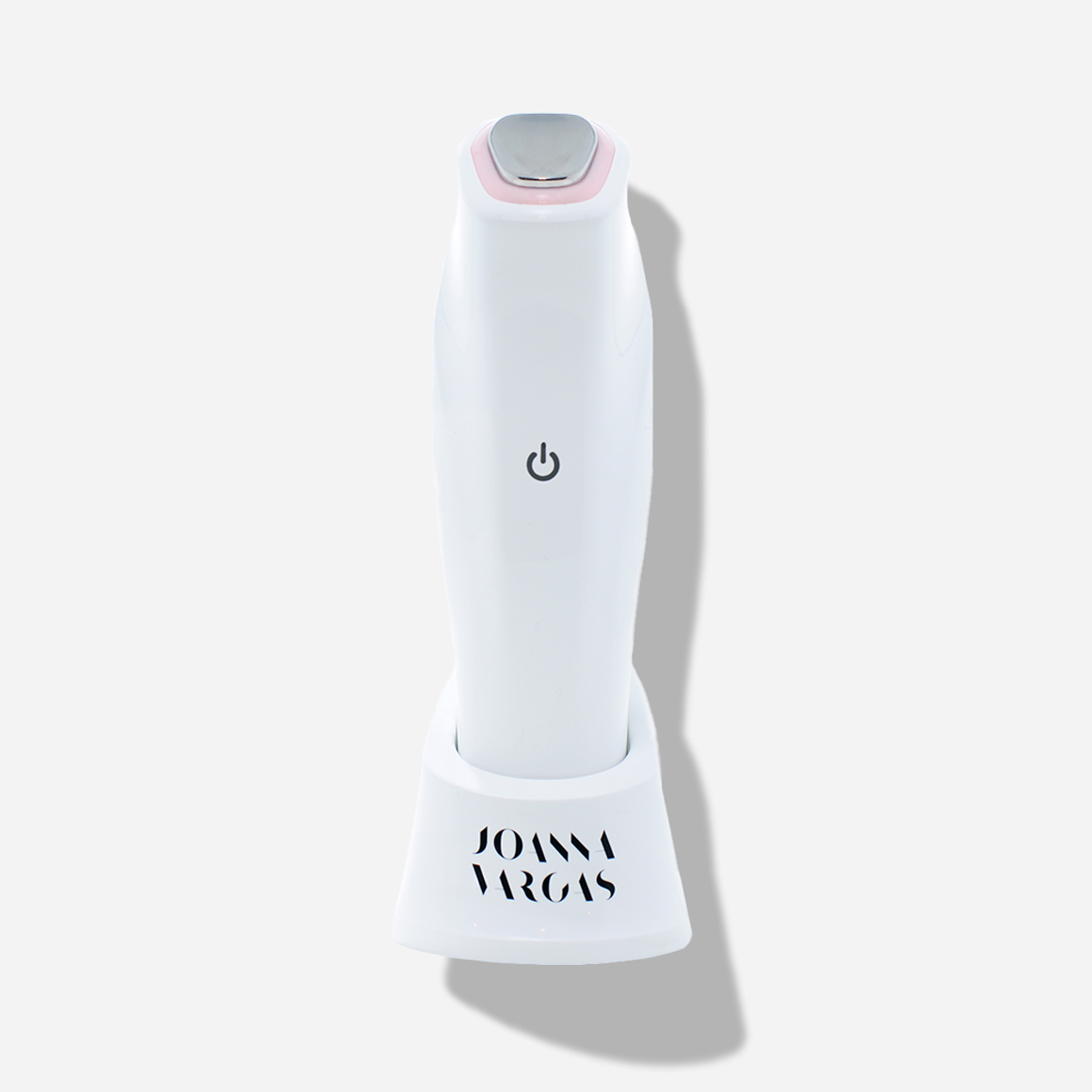 JOANNA VARGAS
MAGIC GLOW WAND
$285, thesleepcode.com
Which product of yours is the most beloved by your customers?
Probably my Rescue Serum, because it really works, and all skin types can benefit from Vitamin C.
What is a common skincare issue you see with clients?
Congestion and dullness from lack of exfoliation. Exfoliate! Exfoliation is my secret weapon to having great skin. It's the most often skipped step in people's home routine but it really makes a huge difference in the way your skin looks and feels. Think of exfoliation as your way of creating a perfect canvas for your products and your makeup. You could be investing in the most expensive amazing skin care products at home, but if you don't exfoliate, those ingredients won't ever penetrate to make any difference at all. I love to use my Ritual Brush to exfoliate the body and my Exfoliating Mask for the face.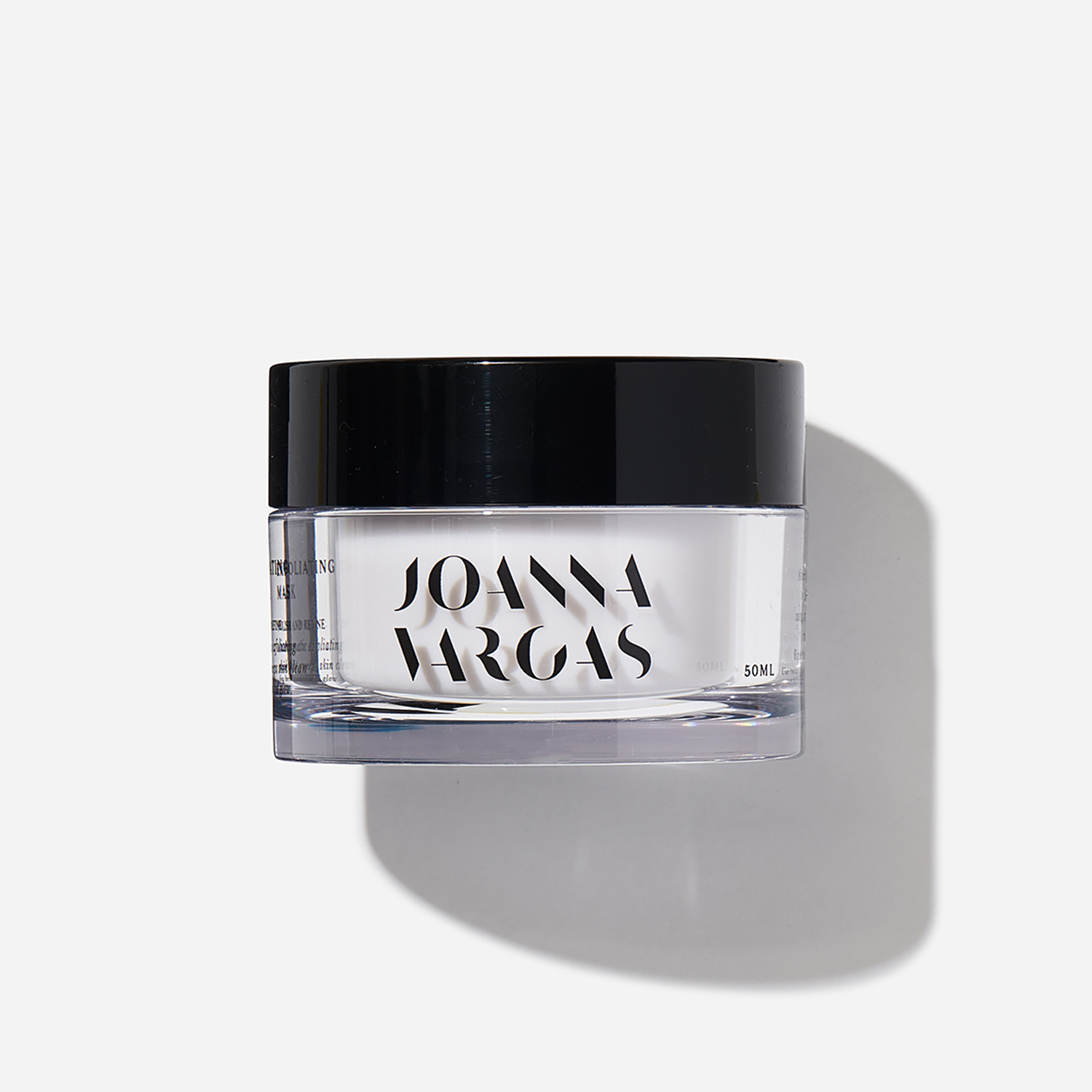 Joanna Vargas
Exfoliating Mask
$75.00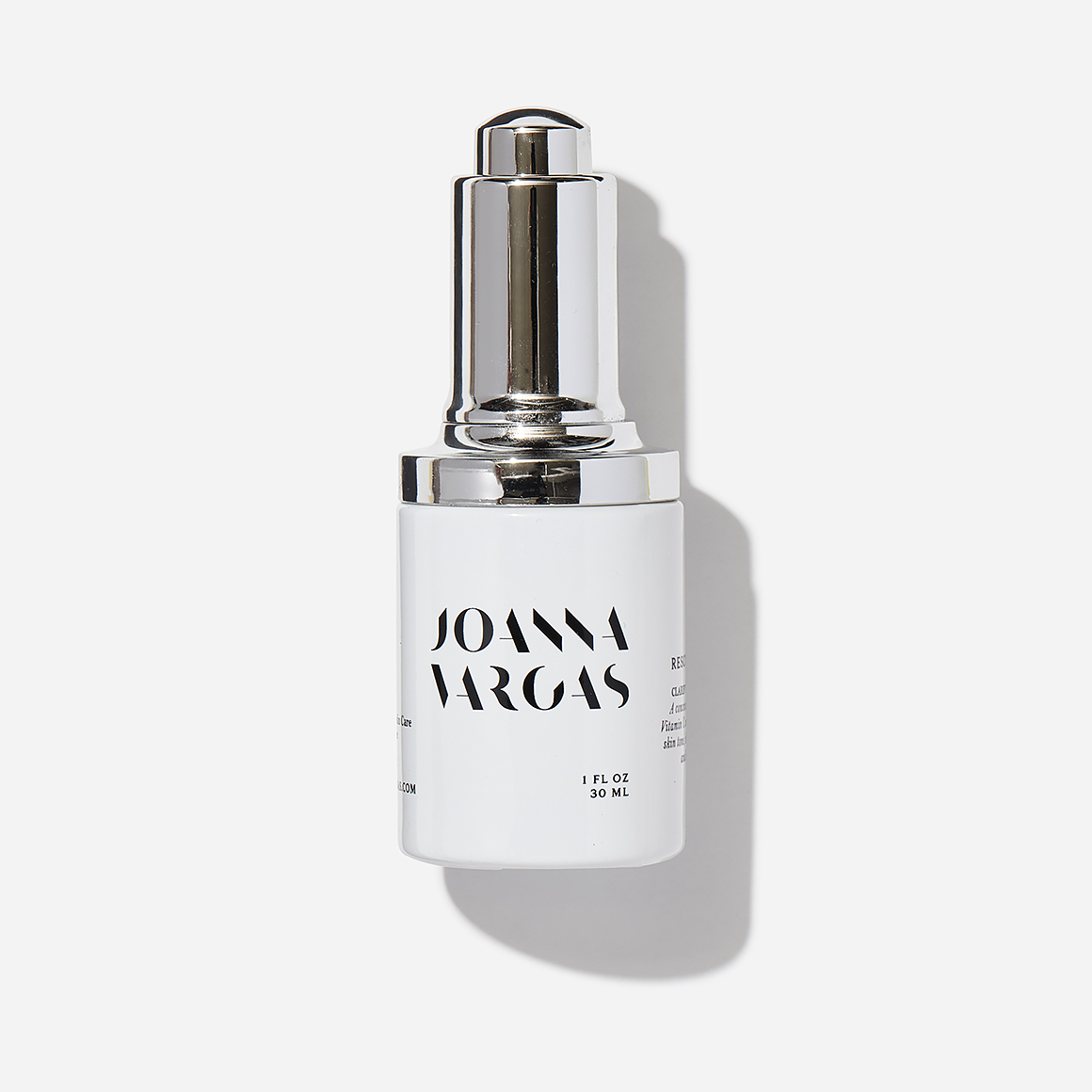 JOANNA VARGAS
RESCUE SERUM
$150, thesleepcode.com
You have a keen interest in technology developed around skincare. How did you first become intrigued in this area, and which technologies are you most excited about?
I am known for vetting the latest technologies and putting together a customized protocol for each individual client. The reason I use non-invasive treatments in my salon is that I truly believe it's the right path to real beauty. I love microcurrent, it is absolutely wonderful for lifting and toning the skin long term. I use electricity to drain out excess water, tighten the muscle and tighten the skin to make the jaw and cheeks look tight, lifted and youthful.
I am a microcurrent obsessive, but have confusion about the treatment whilst stuck at home. For someone who isn't going to get a facial, but has access to an at-home device, how frequently should they be giving themselves a treatment to see results?
It really depends on which at-home product you have, and how it was designed to work on your face or body. The spa-grade microcurrent we use in our salons can be used weekly.
You have been a proponent of LED years before it became popular. What are some benefits of incorporating this treatment into your skincare regime?
I always recommend LED light therapy to help keep the skin calm and restore strength and health to the skin. LED Light Therapy uses red and infrared light to reduce inflammation, build collagen and speed the healing of the body. It's a great instant glow and the long-term benefits are lessening of lines on the face, thickening of the skin and overall healthy glowing skin! In my salon, we do several different treatments that involve LED light, but by far the most popular, is my patented RevitaLight Bed, which gives a client a full-body LED Light Therapy treatment. It's the perfect end to a facial, especially after microdermabrasion or laser treatments.
What is a common skincare myth that you would like to debunk?
Hmm there are a lot out there, but one is that you have to wash your face in the morning. We all know that we HAVE to wash our faces at night, no matter what, but if you do a thorough cleanse at night and don't sweat overnight, you can simply splash your face with lukewarm water in the morning and follow with the rest of your skincare routine!
You have so many celebrity clients. How do you deal with the particularly stressful days, such as The Oscars?
I usually draw motivation to power through stressful days from my clients! Every client — even the celebrities—has their own personal story with their skin, but most people think your skin is about your DNA. Part of what I do is educate my clients and explain that your skin is telling a story about what's happening inside your body or happening in your life. Educating and empowering people to love their skin helps get me through the difficult times.
It seems like younger and younger people are interested in the effects of plastic surgery. For those that want to address aging using different measures, what do you recommend?
There are really three key arenas to address first to get the skin you want, before turning to surgery.
1. Skincare: With the proper cleansing, sufficient hydration, gentle exfoliation, and a few more easy steps, everyone can see dramatic results to their skin in a matter of weeks. While it's important to think of the ingredients you apply to your face as nutrition—they should be nonirritating and, like a healthy meal, leave you feeling better than you did before—the products themselves aren't the full equation. Following a solid skincare routine day after day lays the foundation for healthy skin. Once you get into the swing of your own customized routine, it will become a habit like any other—one that you can keep up for the rest of your life.
2. Self-Care: The most radiant, healthy-looking men and women I see in my salon every day are those who've mastered the art of self-care. Sure, it helps that they choose the right products and treatments and don't eat foods that are bad for them, but they've also come to understand that being kind to themselves is as essential to the health of their skin as moisturizer, exfoliation, and eating lots of greens. They pay attention to their bodies, get plenty of sleep, work on reducing stress, exercise, and make time for connection and joy.
3. Spa Routine: Sure, giving facials is my job, so I'm biased, but I'm convinced that getting regular facials can take your skin to the next level and help to erase years from your face. I know facials can be expensive. You might spend sixty dollars at some spas—even for just a half hour—or hundreds of dollars at others. I understand that you can only do what your budget allows, but I think women often underestimate the benefits of spa-care. Your skin is a lifetime commitment. You came into this world wearing just your skin, and you'll leave with it on as well. It's worth it. You are worth it.
You have a keen focus on what we ingest and how it correlates to our skin's appearance. What is the number one food item that affects our skin the most?
I think nutrition makes great skin accessible to everyone when you are mindful of your diet and using the best skincare. Many people feel like great skin is unattainable, but most of our skin troubles are the cause of the gut. Not a day goes by when I don't drink a green juice with at least one of my meals. Green juice provides you with essential vitamins and minerals. It also instantly hydrates the skin while encouraging lymphatic drainage. My number one nutritional beauty tip is absolutely my favorite skin fix: drink a green juice every day and try to eat green vegetables with every meal. Green smoothies are great, too, but I prefer fresh-pressed juices because when vegetable fiber is removed through the juicing process, your gut is able to absorb the nutrients more easily. I believe great things can happen with any green juice taken daily. See below for the "Mrs. Clean" recipe, which can be found along with other juice recipes in my book "Glow From Within": "Mrs. Clean" This crisp, refreshing juice (with a slight zing!) will help flush your lymph. 10 celery stalks 1 small bunch parsley 1/3 medium cucumber ¼ quarter medium apple Juice of 1 lemon Grated fresh ginger.
You travel so much for work. How do you keep your skin looking gorgeous when you are frequently on planes?
Sheet masks are incredible for travel. I encourage my clients to use them on the plane. Now with face masks required, I fly with my Bright Eye Hydrating Mask, because it doesn't extend down below the cheekbones.
What do you love the most about what you do?
I am known for vetting the latest technologies and putting together a customized protocol for each individual client. It's that quality that made my salon successful and makes me excited about my work every single day. The reason I use non-invasive treatments in my salon is that I truly believe it's the right path to real beauty and every woman I know will tell you that real beauty comes from how we feel about ourselves, not from what people tell us. My focus has been and will always remain on restoring confidence! I preach to people every day that there is no magic solution- anyone can achieve the skin they want by doing the steps every day. It's also always been a goal of mine as a facialist or skincare professional that you have to take care of your whole body, not just the skin on your face. That's why I focus on providing treatments that will really give a glow from head-to-toe. As I created my skincare line, I wanted my products to be luxurious in experience and for clients to feel like they were getting a piece of my services with every use. Results, of course, were my goal with every formula. All the products in my line do a variety of things and are made for everyone – they truly are the foundation for glowing skin!
What advice would you give to aspiring entrepreneurs?
Never stop learning. There's always new studies, new technologies and new ways to approach your goals. Also, listen to the client. If they say they are looking for a particular result or have a specific goal, make sure your recommendations follow that.
What is next? Any sneak peek?!
I just launched my first at-home device, the Magic Glow Wand. I'm now working on a few new products that can be used with the wand, or without, to target specific skincare concerns I'm seeing a lot in the spa these days!